How to Celebrate Labor Day Every Day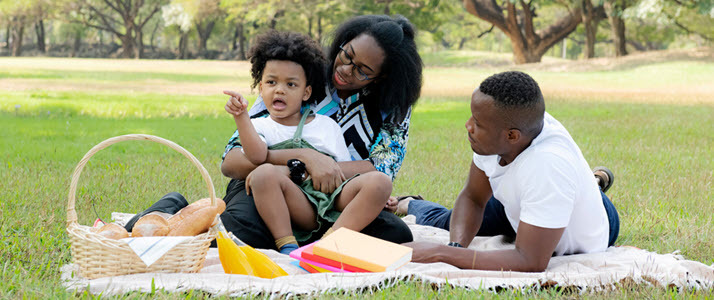 Pandemic pressures have raised a lot of questions about the nature of work itself: Which roles are essential? Which roles can be fulfilled from a location other than the worksite? Does it matter when the work gets done as long as it gets done? What do employees need to feel okay about coming back to the workplace? And what keeps them on your team? This round-up of recent SPARK articles offers insights for business owners, HR leaders and people managers of all types.
Under the most challenging conditions most of us have faced in our lifetime, our people have stepped up. They've embraced remote work, adapted on the fly to continuously changing conditions and navigated an entirely new set of expectations and outcomes to help enterprises ensure — and in many cases enhance — overall productivity.
That's why on this Labor Day it's more important than ever for businesses to celebrate what employees pour into their organizations: the long hours, the hard work and the dedication to doing the job well. It's also critical for organizations to ensure they're doing right by their teams as the right approach can boost satisfaction and improve retention. If you're unsure of where to start, we've got you covered with our most memorable and popular recent insights.
The Workplace of Today & Tomorrow
Myth-Busting: 3 New Realities of the World of Remote Work
Are you getting by or getting ahead? For businesses hung up on common remote work myths, there's an opportunity for improvement. From treating staff like motivated, qualified adults to embracing the need for smart data to recognizing that hours worked do not equate to impact, busting myths can help you boost your bottom line and better support your employees.
"Now" and "Next" Practices that Highlight How Work Is Changing
The rate of workplace change is accelerating, with "now" practices rapidly being replaced by their "next" iterations. In this environment, supporting staff in the right ways means keeping up with the evolution of work. Organizations must embrace adaptability when hiring new staff, recognize the role of dynamic team structures, and understand the impact of technology at scale.
Goodbye Work-Life Balance, Hello Work-Life Integration
Two-thirds of employees say they want to continue working remotely, but 87% say spending some time in the office is important for collaboration and relationship building. There's no one-size-fits all solution here. Businesses need to forgo the notion of work-life balance and instead prioritize work-life integration on a case-by-case basis.
Diversity, Equity and Inclusion
What Has the Past Year Meant for Women in the Workforce?
Pandemic pressures exacerbated the existing gender gap, with four times more women leaving the workforce than men. There's no time to waste in addressing this issue. Businesses need to examine current data, determine the next steps and create new career opportunities for women in their workforce.
A More Diverse Workforce Is Available as an Unexpected Benefit of Remote Work
While the positives of the pandemic have been few and far between, one benefit of the shift to remote work is the ability for businesses to recruit more diverse talent. In some cases, long commutes made specific careers inaccessible for talented staff; in others, responsibilities at home made it impossible to spend significant time away. But with hybrid work arrangements here to stay, organizations have an opportunity to diversify their talent and discover untapped potential.
Diversity and Inclusion Need to Be More Than Brand Messages to Attract Talent
A great brand statement is a good start, but prospective employees want to see real action around diversity. Organizations must have recruitment resources that include diverse storytelling and showcase specific initiatives aimed at increasing diversity, inclusion and equity across their workforce.
Supporting the Humans Behind the Work
Mental Wellness Support from a Surprising Source: Why and How to Prioritize Mental Health at Work
Mental health challenges are on the rise as staff navigate the slow transition back to some semblance of normalcy while still dealing with the legacy of last year's sudden life upheavals. By playing an active role in this recovery — acknowledging these challenges, providing resources and offering sustained support — businesses can help their staff get back on track.
Talent Mobility Is Vital for Future Success
Mobility isn't just critical from a technology perspective; businesses must also embrace the need for talent shifting within their organization to help keep staff satisfied and reduce the risk of turnover. By creating a strategy that supports rather than frustrates staff efforts to move inter-departmentally, enterprises can improve their long-term talent outlook.
Treating Employees Like Grown Ups
Your staff is made up of dedicated and motivated team members who don't need minute-by-minute supervision. In fact, most are more productive when they're trusted to the job for which you hired them. Treating your associates like grownups is the quickest way to sustainable success.
Guidance for Leaders
Ask Addi P.: How Do I Keep My Gen Z Workforce from Job-Hopping?
Gen Z's workplace priorities differ from those of previous generations. From alternative payment methods to financial wellness programs to flexible work cultures, enterprises can't afford to ignore what matters to Gen Z, especially when it comes to securing top-tier talent in a rapidly changing marketplace.
The Evolution of Technology in Hiring and Recruiting
Finding the best staff means tapping into diverse markets and embracing new technologies to help streamline the hiring process. Businesses need to embrace the evolution of technology to stay ahead of the curve in this regard, and that means using targeted social platform interactions, conducting virtual interviews and leveraging data-driven insights to drive hiring decisions
What's Fallen off Organizations' Radars: Strategic Workforce Planning for Succession and Leadership
There's a "turnover tsunami" on the horizon as those who hunkered down and made it through the pandemic emerge with new confidence in their skills and significantly reduced tolerance for businesses that don't offer career advancement. To help tamp down this tsunami, organizations need to develop and implement strategies for internal talent mobility, staff retention and succession planning.
Conclusion
Ensuring better business outcomes starts with taking care of your people. This isn't a new approach, but it's more important than ever in a post-pandemic world. Associates who have stood by your business through times of unprecedented challenge should be celebrated for their hard work, supported in their current roles and offered opportunities to find their future within your organization.
ADP can help you and your organization navigate the way forward.