A More Diverse Workforce Is Available as an Unexpected Benefit of Remote Work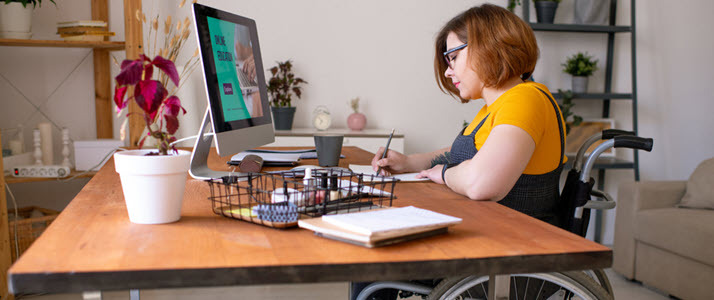 Some of the challenges stemming from 2020 that yet remain may be addressed through the benefits of a remote workforce.
In addition to the impacts of COVID-19, a number of recent social, economic and other disruptions have made recruitment efforts challenging. Many organizations have realized that some of these recruiting challenges may be addressed through the benefits of a remote workforce — by either adding to their existing group of remote workers necessitated by the global health crisis, or beginning to recruit new employees in this category.
The rapid shift by companies to offer work-from-home options for employees, along with an expansion of digital tools such as video conferencing platforms, has opened up possibilities for hiring a more diverse workforce.
Expanding recruitment
The new world of work can allow organizations to creatively expand their recruitment efforts. For example, the ability to commute to a physical location may no longer be considered by some businesses a bona fide occupational qualification. This means a candidate's geographic location may not be a factor in determining their eligibility for a role. You can potentially hire people from more rural parts of the country or even internationally.
It also means that the pool of qualified candidates may become bigger and offer more diversity. While remote work and the use of technology may have increased because of the pandemic, it's actually also opened up an untapped resource pool.
Another consideration is that the pandemic and the shift to working from home has changed which skills may be considered important for employees to possess. For example, as a remote worker, it may be more important to be self-motivated, use a variety of video-centric technologies effectively and be a strong communicator through digital mediums. This may not have been the case when people were consistently in the same physical space.
A third group that could reap the benefits of a remote workforce are stay-at-home caregivers. There's trending analysis concerning women, especially women of color, leaving the workforce for a number of reasons — one of the foremost being increased family responsibilities due to the pandemic. Those women may face challenges in returning to the workforce later, so remote work can be an attractive option for those looking for flexibility in terms of scheduling or work assignments.
Bias in recruitment
However, you can't forget about bias and discrimination. In a digital situation, bias can be more pronounced because you're making assumptions based on what's being presented via video. For example, a hiring manager could stereotype a person's work habits by what's present in the background of a video interview call. Recruiters and business leaders need to understand that, due to the pandemic, people are sharing their homes and personal spaces. It's important to be mindful of how bias can creep into the hiring process.
Another opportunity for bias is with candidate resumes. For example, a person's address can trigger a bias against someone's perceived socioeconomic background. There are studies that suggest candidates with "Black-sounding names" receive fewer callbacks from recruiters. One method by which to fight against that is by redacting the candidate's personal identifying information (PII) from resumes. This allows the recruiter and hiring manager to focus on the skill set, relative to what's being sought for the role.
The benefits of a remote workforce come from expanding the possibilities of who and how people are recruited. That expansion can be geographical, or it can be skills based. Tapping into those benefits will require a change — leaders have to shift their thinking.
When done right, remote work allows organizations to find talented individuals wherever they may be. It can also be a driver of diversity, equity and inclusion in the workplace. This can lead to workers being more engaged, which leads to more satisfied customers.
Learn more about resources to help your organization do and be its best @ adp.com/dei.