Diversity and Inclusion Needs to Be More Than a Brand Message to Impact Talent Attraction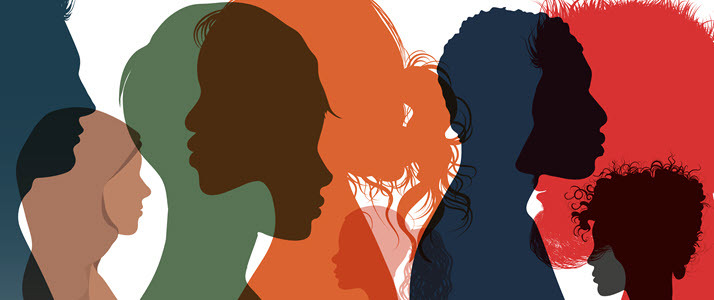 Inclusiveness should be front and center as part of your employer branding if you want to attract underrepresented talent. It's more than just stating you support diversity as part of your company's culture, or sharing your purpose and values. It's about giving diverse talent insight into how they can thrive as an employee at your company.
In today's highly competitive market for diverse talent, the expansion of remote work options has increased the number of job options and opportunities, allowing candidates to be selective about their next career move. And as the economy reopened and COVID-19 restrictions loosen, workers are on the move. A March 2021 survey by Prudential shows that 26% of respondents have plans to look for new job opportunities this year — and many are looking closely at the diversity profiles of potential employers.
Segments like technology and client service, the industry are already feeling the effects. Passive recruiting for diverse talent is at an all-time high. Companies are at a unique crossroads created by the pandemic and social justice movement, which have turned up the competitive heat. That means having a strong employer brand is more important than ever in attracting talent, and how you approach and showcase your commitment to diversity and inclusion can be a crucial differentiator. Diversity branding should not only inform underrepresented candidates about the company culture, inclusion, purpose, and values, but give them actionable insight into how they can be successful at your organization.
Social media platforms make it easy for candidates to access information about a company and find positive and negative experiences about workplace culture, inclusiveness, leadership, and more — all through the eyes of current and former employees. Branding that highlights diversity should authentically communicate both a company's commitment to inclusion and everyday expectations. It doesn't have to paint a perfect picture. If the employee experience does not match what the brand promotes, it can negatively impact the diverse placements you make and lead to employee turnover. Everyone is looking for a sense of belonging and fitting in. They want to know their opinions will be heard and respected. They want a safe space to thrive and succeed.
Diversity branding should feature authentic stories that matter and be woven into a cross-platform communication strategy, including print, social media, corporate website, career site, marketing collateral, recruitment/talent acquisition materials, advertising, and media (podcasts and webinars). Authentic voices are important to creating a connection with underrepresented talent.
Job seekers' needs and attitudes are changing as a result of the COVID-19 pandemic. People are looking for more than a job when they apply for a position. Candidates are doing more research to determine how they will fit into the culture and to what degree a job meets their personal needs. That research includes candidates asking about a company's inclusiveness and wanting to see real-life examples. A September 2020 survey by Glassdoor revealed that 76% of employees and job seekers named the diversity of the company's workforce as important when evaluating job offers.
Some best practices to elevate your diversity branding strategy to attract diverse talent:
Career sites are a popular source for candidates to learn about a company and should provide inspiration and reinforcement for applying to jobs at your company. Showcase diversity through storytelling using the voices of employees, leadership, and employee affinity groups and allies. Use video to showcase your commitment to an inclusive culture to help prospective candidates envision themselves in your actual work environment.
If your organization's workforce is still not at the level you strive for, highlight that diversity is important to the company's future and share initiatives to move your demographics to the desired representation. Share how you keep your employees informed and engage them as part of the evolution.
View content through a cultural lens and tailor your messages to your target audiences and markets. Consider how a message translates in local languages.
Manage social platforms to meet your audience members where they are and leverage them to make the most impact. Choose the platforms where you can maintain a sustained and consistent communication strategy.
Glassdoor also reports that 69% of active job seekers are likely to apply to a job if the employer actively manages its employer brand. To attract underrepresented groups, you must show them how they can thrive in your organization — not only through what you say, but what you do.
Words are only words. To attract talent is one thing, but to keep talent—you must "walk the talk" at every level in your organization. That's what truly differentiates companies as diverse employers of choice.
Learn how to foster diversity, equity and inclusion in your organization – visit adp.com/dei