Talent Mobility Is Vital for Future Success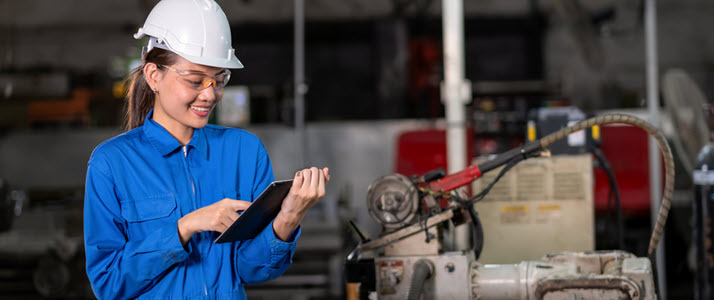 The talent crunch is here. To maintain talent pipelines, leaders must look beyond departments' siloed needs and focus on providing opportunities for all employees within their organization.

Succession and leadership planning are critical matters for any business, but a well-developed strategic workforce plan will include consideration for employees at all levels of the organization. The talent crunch is coming, and leaders must look beyond departments' siloed needs and focus on providing opportunities for all employees within their organization.
Adopting a holistic approach to employee development and talent mobility planning can help organizations retain their employees and identify new pathways to filling positions. Businesses must start having talent mobility conversations now to prepare for the necessary adjustments to come.
Moving beyond crisis mode
For over a year, businesses have operated in crisis mode, putting out constant fires and focusing on getting through the next emergency. But now they need to dig in and look at long-term issues and solutions.
This won't be easy, as the pace of business isn't slowing down, and longstanding problems aren't dissipating. However, to address existing workforce changes and challenges effectively, organizations must take the time to create and implement a thoughtful strategy that includes talent mobility.
Filling jobs will be challenging
As the pandemic shifts and more people become vaccinated, experts anticipate that numerous positions will open up as workers seek new employment opportunities. With the health crisis improving in some areas, many people who stayed in their positions for stability during the pandemic are now ready to leave, and some are looking for in-office or at-home arrangements that are different from what their organizations currently offer.
Others have reassessed their priorities and are changing geographies and lifestyles to match a post-pandemic philosophy of living their best life. For many of these same reasons, retirements are also on the upswing.
Because many hiring managers are dealing with stretched workloads and hard-to-fill roles, they may not have the quality time to prepare the recruiters or update job descriptions accurately. Without a system for identifying internal talent quickly, leaders might believe that it would be faster and less expensive to hire externally, but defaulting to this approach won't support a thoughtful and comprehensive talent strategy.
Quick hiring can come at a cost
Of course, organizations sometimes need to hire externally to acquire the skills and experience that an open position requires. However, the external hire is almost always more expensive than an internal one due to salary and talent search costs. Also, even if an external candidate has the requisite experience, they will still need onboarding time to become familiar with the organizational culture and background.
On the other hand, when organizations focus on talent mobility and encourage employees to get the development experience they would need for that next role, everyone wins. Moreover, research from ADP Research Institute® found that 22% of employees think their job will not exist (or look significantly different) in five years, so organizations will need to provide the right learning opportunities, including talent mobility, to ensure that their employees are ready for these changes.
Developing a talent mobility strategy
When businesses develop a talent strategy, they might consider where they anticipate needing people, but they don't always consider how people will move within the organization.
One of the first steps in creating an effective talent mobility strategy is determining where the pipelines are for jobs at all levels. Where are the talent sources? Are employees getting the internal and cross-departmental assignments, mentoring and training needed to prepare them for the next job? Are managers having conversations with employees to identify where they want to be and how they can explore cross-functional opportunities?
Organization leaders often think that talent mobility is a great idea until they lose an employee to another department, but businesses need to build cultures where leaders are not territorial and employees are encouraged to explore beyond the boundaries of their departments or functions. During 1:1s, managers can ask employees if there are other areas of the business they'd like to explore and discuss ways they can help to facilitate that. This conversation may not be one that organizations are used to having, but it is essential, as understanding your workforce and investing in employees' career growth improves employee satisfaction and retention.
Technology can help identify employees with the potential for mobility as well as opportunities for their development. For instance, it could be useful to establish a system for tracking the age and experience of employees in crucial roles to help maintain a successor pipeline for when they leave the organization. Managers could also highlight potential next steps for employees in online performance management or career tracking systems so that when an appropriate position becomes available, a data search can pull up a list of internal candidates suited to the role. In addition, an automated system could push notifications to employees in the pipeline when a position opens up, increasing transparency and encouraging them to apply.
A working talent mobility strategy takes time to develop and will involve numerous moving pieces, but implementing a long-term talent mobility strategy now can help organizations avoid another employment crisis in the future.
Find, attract and retain the right talent with ADP. Learn more.