Stop Viewing Compensation Packages as Just Pay and Benefits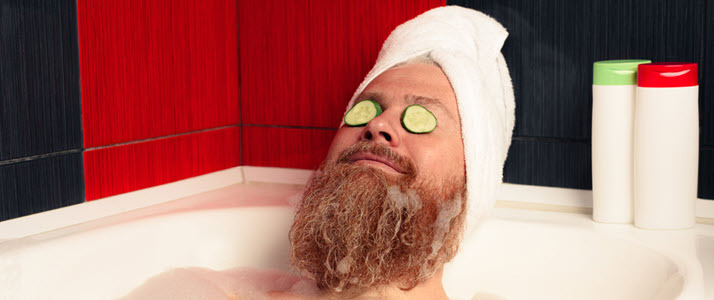 It's time to stop defining compensation packages by financial components alone. The new definition of compensation encompasses everything employers trade workers for their time, energy and attention. Here's what to know.
The conversation around compensation needs to evolve, and swiftly.
The Great Resignation put pressure on employers to revamp compensation packages — primarily by increasing wages and adding a variety of low- or no-cost benefits like flexible work schedules. Due to the fact that more than three-quarters of employees say they're more likely to be loyal to their employer if they have flexible work options, this is a crucial offering.
These shifts were necessary to boost employee engagement and attract qualified candidates. But it hasn't been enough. Now, business leaders need to push further to make a meaningful impact on employees' lives and remain competitive in the talent market.
We're on the precipice of a larger revolution, and the people who make strategic decisions about workforce management in organizations of all sizes have the power and the responsibility to create a new paradigm befitting the current times as well as the future. There's no surefire way to future-proof your employee engagement strategy, but focusing on moves that acknowledge, reward and value your people as whole humans will make more of a difference than anything you can do with your pay structures. To continue moving forward, successful leaders will embrace a new definition of compensation — one that encompasses everything employers trade people for their time, talent and attention.
Compensation is more than just money
Organizational leaders have to stop thinking about compensation as a solely financial issue. While other offerings, such as vacation and medical benefits, are often included under the umbrella of compensation, those things are often still tied to their monetary value. It's time to broaden the definition of compensation and adopt a more realistic mindset about the reasons people come to work and what makes work worthwhile.
If we've learned anything from the pandemic and the subsequent rise in voluntary quits, it's that people value — and need — much more from their employers than a paycheck. They need flexibility, support, care and appreciation, just to scratch the surface. Across all generations, employees say one of their top three criteria in an employer is the feeling that the organization prioritizes employee well-being, and for Millennial and Generation Z workers, this is the top issue.
Everything you offer employees is compensation
To successfully redefine compensation, an organization must look at everything being offered to the employee — from the baseline financial aspect up to and including the employee experience, work culture and personal and career development. A large component of this shift is already happening as more employers prioritize work-life integration rather than clinging to the outdated concept of work-life balance. The first step toward this new paradigm is getting granular about workloads and ensuring that employees aren't overwhelmed.
"The workload has to come down. It's not sustainable, and people are gonna burn out," says Amy Spurling, founder and CEO of Compt. "We need to put structures in place so that people can have lives and work is not 24/7." A big part of this is redefining what the workday looks like, with boundaries that protect non-work time. "The way companies are supporting people is also changing," Spurling adds. "And that's really helpful."
What competitive compensation really means
While we're arguing that compensation isn't just about money, let's be very clear that money still matters — a lot. During the pandemic, we've seen some strides. But there's a lot of room for improvement. Overall, wages are rising in response to the tight talent market — they increased 1.5% in the third quarter of 2021, which was the biggest hike in decades.
However, gender pay equity is still lagging, according to Pew Research. Organizations that adopt more transparency around wages likely will find it easier to weather the Great Resignation, as more than half of employees say they would change jobs to get more pay transparency. Employers that outline clear career development paths may also see higher engagement.
Benefits will continue to play an important role in your compensation packages. Right now, employers need to update benefits offerings to align with what employees need, which often starts by asking them. Before you change your benefit plans and revise other parts of your compensation packages, survey employees to learn what matters most to them. Their answers may surprise you and certainly will offer opportunities to evolve and adapt to provide a better employee experience.
Employee engagement deserves more consideration
Increasing your focus on employee engagement can measurably improve your compensation offering under the new, broader definition. It's become clear that employers in every industry must be more proactive about engagement with remote workers while recognizing that the needs and desires of on-site workers may be different. Developing approaches that are personalized and scalable is paramount, and it's crucial to bake agility and flexibility into all levels of your organization. This is what people want, and responding to these needs may not only boost employee engagement, but also potentially yield better business results.
An inclusive culture is another part of compensation. People want to feel seen and valued at work. This informs the need for employers to revamp rewards and recognition programs and implement scalable rewards solutions that compensate employees for their contributions in ways that are meaningful for them. Because the answers are as varied as the number of employees you have, personalization is key. That's a good reason to consider employee stipends, which empower employees to redeem rewards how they choose.
"Employee stipends are really great," says Spurling. "They show that you support wellness or family or pets — whatever employees want to spend on — and create something that is a lot more personalized to the employees."
All of these ideas can mesh well with other strategies you might already be using to improve employee retention and can help you make a meaningful difference in the daily lives of your employees, on and off the clock.
Updating compensation for future challenges
Redefining compensation in such a broad way might seem like a radical shift. And perhaps it is. But this also marks a much-needed evolution in how business leaders think about their relationship with employees. The change will inform efforts to improve the employee experience, increase employee engagement and boost employee retention.
Embracing a more holistic concept of the employer-employee relationship can also help your organization strengthen its employer brand and attract future leaders who see their personal values reflected in the organizational values and culture. Building a healthy culture based on mutual goals, trust and communication creates real, functional teams and lays the foundation for a more inclusive workplace. Expanding the definition of compensation is the next thing to do to build a more resilient, sustainable organization.
Learn more about ADP Marketplace partner, Compt.
Learn how to design a people-centered workplace. Get our guide, "Work is Personal."