Improving Benefits to Meet Employees' Evolving Needs in a Post-COVID World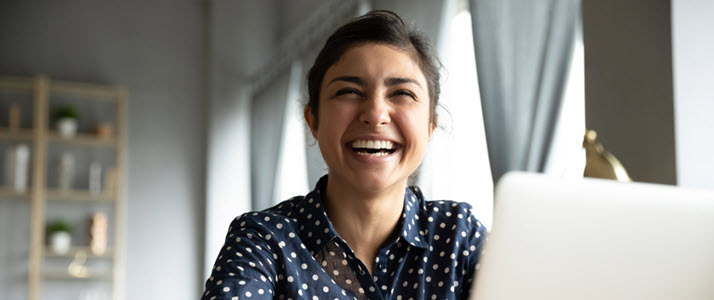 Benefits related to financial wellness, such as on-demand pay, have exponentially increased in popularity.
Special thanks to ADP Marketplace partner DailyPay for this article.
Over the course of the pandemic, the standards for giving employees what they need to succeed have greatly evolved. Massive cultural shifts have left many workers re-evaluating what they're looking for in a job. This degree of personal reflection has led to a period of high turnover for companies across the nation, as burned out, emotionally exhausted employees are seeking better work opportunities. Josh Bersin, notable HR analyst, is referring to this movement as "The Great Resignation."
During a time when so many decisions felt like life or death, it should come as no surprise that many people are beginning to think of their jobs as how they spend their lives, rather than only as a means to get by financially. Employees are seeking to leave behind the anxiety and hypervigilance — and move toward a higher purpose together.
As workers begin to seek deeper meaning in their lives, the old standard of "punching the clock" is being abandoned by many for higher expectations of the workplace. What was previously a culture focused on achievement is evolving into a culture focused on fulfillment. Workers are demanding more from themselves, their employers and the world at large. Employees want to feel that their work is valuable and that they make a true impact. However, they also want to be viewed as humans with priorities and identities outside of the workplace.
There are many considerations at the forefront of this mindset shift, including:
Better work-life balance
Deeper, more palpable respect from their employers
A heightened sense of belonging in the workplace
Feeling connected to a larger purpose
Being able to more comfortably provide for themselves and their families
Over the course of the pandemic, many employers quickly began to label their essential workers as "heroes," but were not always able to show their appreciation by increasing employee compensation. As an alternative to higher wages, offering improved benefits can show employees that what they do matters and help address the concerns listed above.
Employers must reflect on, reset and rethink the way they operate in order to better serve their employees. Employers can become better attuned to their associates' evolving needs through the process of voluntary benefit selection. By offering benefits that help workers feel seen, heard and appreciated, employers can have more control over rapidly increasing turnover rates.
Since there was so much financial upheaval during the pandemic, benefits related to financial wellness have exponentially increased in popularity. In fact, more than 80 percent of employers now believe that financial wellness programs and tools help employees be more productive, loyal, satisfied and engaged. Sixty percent of employees now report wanting an employer who cares about their financial well-being, a percentage that has steadily increased over time. According to PwC, 72 percent of workers who experienced increased financial stress due to the pandemic are looking for an employer who cares for their financial well-being, and 57 percent of those who didn't experience increased financial stress are also looking for an employer who cares.
Because of this shift, on-demand pay is a benefit that is now highly in demand by today's employees. A study from ADP showed that offering pay flexibility in a job offer would sway 60 percent of employees. With more workers leaving their employers to seek new opportunities that offer greater benefits, talent attraction and recruiting is at an all-time high.
Offering a benefit like on-demand pay helps employers attract talent and provide employees with flexibility. With on-demand pay technology, employees can access their earned income as needed, without having to wait for payday. This can make it easier to pay bills on time, cover emergency expenses and simply make ends meet.
Real-world application
DailyPay is a proud provider of an on-demand pay benefit. Many employers who've already adopted DailyPay are seeing notable changes, as employer-employee relationships improve and turnover costs decrease. Some ADP clients who've chosen to integrate this technology are ERC, a business process outsourcing company, and Sprinkles, a national bakery chain. Because DailyPay is available through ADP Marketplace, integration is absolutely seamless, as ADP users can simply "plug it into" their existing payroll and HCM systems.
To see the power of implementing an on-demand pay solution firsthand, check out the case study featuring ADP and DailyPay's mutual client, Kensington Hill Capital LLC, a Jimmy John's sandwich shop franchisee. Together, we can heal from the aftermath of the pandemic and move toward a happier, healthier, more balanced future.

Download this case study.
About ADP Marketplace
ADP Marketplace is a digital HR storefront that enables you to connect and share data across all your HR solutions. Simplify your HR processes, reduce data errors and drive your business forward with easy-to-use apps that connect with your core ADP platform. Easily discover, try, buy and implement ADP and third-party solutions, all with the simplicity of single sign-on, single data input and single billing. Learn more at apps.adp.com.