Why Providing a Daily Pay Benefit Leads to Financial Wellness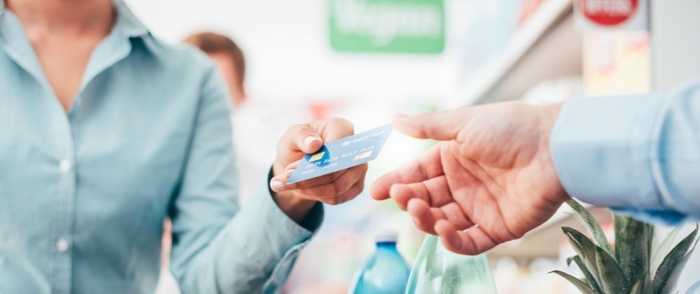 Offering a daily pay benefit can enhance your ability to attract, hire, engage and retain talent and reduce the costs associated with high turnover rates.
The first half of 2019 has seen an alarming trend in America: Nearly 80% of American adults are living paycheck to paycheck, as Forbes reports. And according to Bankrate's latest financial security index survey, only 40% of survey respondents said they could cover a $1,000 setback with their savings.
At the same time, 2019 has given rise to the daily pay benefit, a payroll innovation that grants employees instant access to their earned wages prior to the next payday. Daily pay benefits safeguard employees who lack an adequate savings cushion when bill due dates are out of sync with pay dates. They can also help employees manage unexpected expenses like car repairs, appliance meltdowns or a family member's visit to the emergency room.
Rexanne Domico, president of home health care and rehabilitation services at BrightSpring Health Services, recently told Home Health Care News, "We started talking about how do we pay more frequently? How can we crack that code?" Many businesses are now realizing that giving employees access to their pay on their own schedule can be valuable for both employees and employers.
Welcome to the "Real World"
Income and expense volatility creates unexpected financial stress and drives workers to ask, "How can I pay a bill when I don't have enough money for it?"
According to CNBC, younger adults may turn to payday loans to cover expenses like rent, tuition or student loans because, without collateral or sufficient credit history, they usually can't secure a credit card or low-interest loan. And while these loans provide quick cash, they aren't cheap — the national average annual interest rate on these loans is a whopping 400%.
Others might use one of the following methods to acquire quick cash:
Borrowing from a friend or relative who's a little more flush
Reaching into their wallets for the only high-interest credit card that isn't maxed out
Paying from an insufficient funds bank account and incurring overdraft fees
Skipping the bill payment or paying it late and incurring a late fee
Unfortunately, these are the options that many of today's workers turn to when confronted with an expense they didn't expect. Any one of these could result in higher debt, increased interest and fees, and greater stress — stress that could affect an employee's home life, productivity on the job or your organization's bottom line.
Moving Toward Greater Financial Wellness
What if it was within your power to alleviate this type of financial stress for your employees without any additional cost to your organization?
Most employees will have earned wages that could easily address these types of situations, but only if they can access those wages prior to payday. A daily pay benefit provides employees the flexibility to access their earned wages 24/7/365, which means the funds would be available for emergencies or situations where paydays and bill due dates don't align.
Peace of mind and the potential for substantial monetary savings are just some of the benefits of a daily pay offering for employees. The ability to pay bills when they're due to avoid late fees and interest can reduce stress and halt the domino effect of exponential debt. It also helps employees feel like they have more control over their finances and long-term credit.
Employers Gain Too
And what about employers? Financial Health Network reports that employees who are under financial stress are more likely to be distracted at work and are twice as likely to use sick time when they're not really sick. Your employees are your biggest investment and your biggest expense, so when motivation suffers due to financial stress, it can take a toll on productivity and, ultimately, your bottom line.
Offering a daily pay benefit can contribute to your ability to attract, hire, engage and retain talent. Employees who are happier in their jobs stay in their jobs longer and are able to create better customer experiences, and peace of mind can do much to encourage employee satisfaction.
See how Sprinkles Bakery increased retention by offering DailyPay, particularly among its part-time population. You'll also hear from a Sprinkles employee about how DailyPay helps her meet her financial obligations on time.
DailyPay easily integrates with ADP Workforce Now® and ADP Vantage HCM®. For more information, visit DailyPay on ADP Marketplace.