No Checking Account, No Problem: Providing Financial Wellness for the Unbanked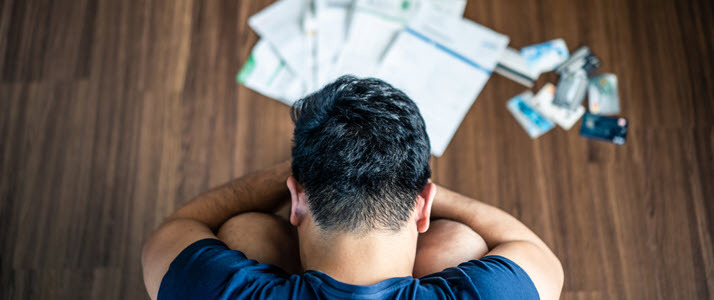 By adding financial wellness to your benefits, you can provide your employees with the support they need to feel less stressed and be more productive at work.

Helping employees with their financial well-being is more than a kind gesture. It can also improve workforce productivity and your bottom line. After all, when someone is constantly worried about money, they may find it difficult to focus on their work.
But the needs of today's workforce have changed, especially for unbanked employees, so assistance with financial wellness must progress from what organizations have offered in the past. Let's examine some of the challenges facing younger, unbanked employees and ways you can support their financial well-being.
Employee Financial Needs
It's important that your benefits match your employees' current needs. According to the FDIC, 8.4 million American households are unbanked, without access to a bank account, while another 24.2 million are underbanked and relying on accounts outside the traditional banking system. These workers might not be able to use direct deposit to receive their pay, and they would be wasting time and money if they processed paper checks at payday lenders.
This is a serious problem, as many employees want access to their money as quickly as possible, especially since approximately 8 out of 10 employees live paycheck-to-paycheck. One reason why they are under such financial pressure is the high level of debt. According to , 50% are paying off credit card balances, 27% have student loans, and 22% have outstanding medical bills.
Student loans are particularly concerning for younger workers. Millennials between the ages of 24 and 38 have an average of $34,504 in student loans, according to Experian.
How Employers Can Help
In this tough environment, employees cannot afford to wait to get their money. Any delay in processing a paper check could result in a missed bill deadline, which may lead to an even worse financial situation. Fortunately, adding paycards to your payroll options ensures that your unbanked employees can access their earnings quickly and without unnecessary fees.
Employers should also consider expanding their benefits beyond traditional offerings like a 401(k). While a retirement plan is still a useful and popular benefit, ADP's research shows that roughly 25% of workers are unable to put aside any savings at all each month. As a result, they might not contribute to a 401(k) or take advantage of your employer match.
Some alternative benefits that may be more useful for these employees include:
Free tools to help with budgeting and tracking income and savings.
Loan and debt consolidation to lower monthly payments.
Loans to help with unexpected financial emergencies — a crucial lifeline at a time when almost 40% of Americans would struggle to come up with $400 for an unanticipated expense, according to the Federal Reserve.
Tuition reimbursement to help employees further their education or pay off existing debt.
Access to financial planners to discuss these matters and employee benefits.
Benefits of Improving Employee Financial Well-Being
Thirty-five percent of employees say they get distracted from their work because of their personal financial problems, according to a 2019 PWC survey. Even worse, they spend several hours per week trying to resolve these issues while they're on the job. By improving employee financial security, you can help remove this stressful distraction.
When you assist employees with their financial well-being, you also demonstrate that you care about them as people. In turn, they may feel more connected to your organization, which can improve retention. Because the typical business doesn't offer extensive assistance with employee finances, adding this benefit can grant your organization a recruiting edge in today's tight labor market.
Getting Support
Setting up these additional services can be intimidating, as they go beyond the usual benefit offerings at most organizations — but your HR professional doesn't have to become a financial planning expert to make it happen. By working with ADP, you can gain access to many services and tools as part of your package, including financial planning education, student loan reimbursement and a comprehensive financial wellness platform.
All employees, whether banked or unbanked, could use a little extra financial security. By adding financial wellness to your benefits, you can help provide your employees with the support they need to feel less stressed and be more productive at work.
Learn more
For more insight, explore ADP's report, Employee Financial Wellness Programs: Employer Guide.