Beyond Direct Deposit and Deductions: Managing Payroll for Today's Workforce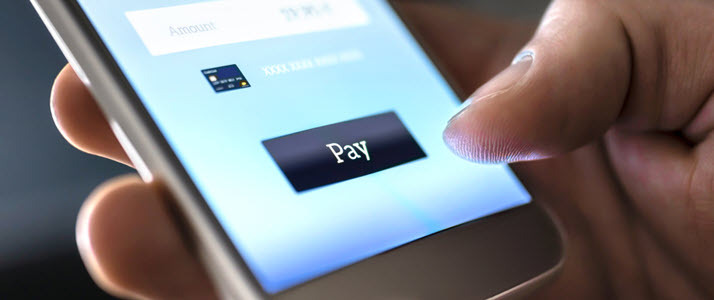 National Payroll Week has arrived. Without the employees who power operations and the payroll professionals who ensure compliance, enterprises simply couldn't function. As thanks to those payroll heroes, we officer this list of popular recent insights.
Taking place just after Labor Day each year, National Payroll Week is a celebration of both American employees and the payroll professionals who make sure they get paid. As the official National Payroll Week 2021 website notes, payroll professionals "collect, contribute and report 70% of the U.S. Treasury's annual revenue."
The roles, responsibilities and purview of payroll professionals are undergoing significant changes thanks to emerging technologies and evolving employee expectations. Here's a round-up of the latest tips, trends and insights:
Navigating Change
Making a Pay Frequency Change? 3 Communication Strategies to Consider When Preparing Your Workforce
Pay frequency changes happen, but if you're making a move, it's critical to communicate with your staff. Start with the basics — the what, why and when — and then provide tools and resources to help associates follow-up if they have questions or concerns. Make sure all relevant stakeholders are looped in on any changes as well.
The Complexities of Merging Payroll Systems During M&A
As markets begin to stabilize, mergers and acquisitions (M&As) are on the rise. But what happens to your payroll system during M&A? While the process can be challenging, it's also an opportunity to reinvent your payroll with support for alternative payment methods, flexible work options and mobile functionality. You'll need to consider your current vendor interactions, the new organizational structure and any location changes that may come with the M&A proceedings.
Understanding the Payroll Landscape
Evolution of Pay: The Compliance Landscape for Pay Transparency
Payroll compliance is evolving. In some states, employers can no longer ask candidates about their past salaries, prohibit them from discussing compensation in the workplace or withhold advertisements of promotions and job opportunities from any current employees. As a result, pay transparency is more important than ever. Compensation must be based on measurable and acceptable factors, and businesses must identify areas where unintentional payment problems could arise.
On the Money: Gaining Ground With Global Payroll Solutions
Organizations that operate in multiple countries face disparate reporting and regulatory rules and need global payroll solutions that can capture key data, cooperate across multiple systems and support compliance. Here's how they can equip themselves to gain key advantages.
Why Equitable Pay Matters
Making Payroll Distribution More Inclusive: How Paycards Make Payroll More Equitable
Millions of American workers are either underbanked or unbanked, which means they have limited or no access to traditional bank accounts and resources. Secure paycards can help bridge the gap by making it easier for workers to get paid, supporting your diversity, equity and inclusion (DEI) initiatives in turn.
For True Pay Equity, Start With These 3 Areas
Achieving pay equity is critical to retaining talent and reducing turnover. In practice, establishing pay equity means addressing common areas of concern, such as gender-based disparities in bonus structures, lack of equity in starting salaries and merit pay processes that may include unconscious bias.
Payroll teams make it possible for organizations to provide support and security for their most important asset: employees. National Payroll Week celebrates the tireless contributions of these payroll professionals and presents the perfect opportunity for organizations to assess their current payroll operations, apply emerging best practices and adopt solutions that will help streamline their payroll processes.
Business needs have changed. Our solutions have too. See what's new.