Mobile Payments Trend: The Future of Payroll?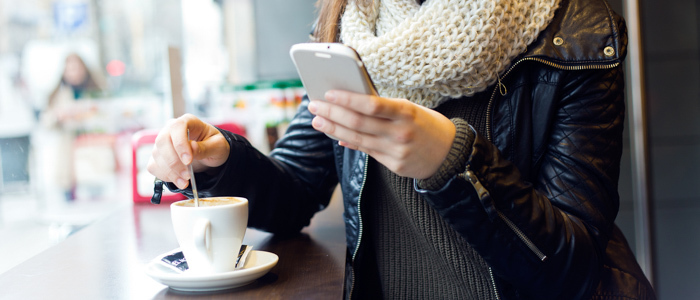 This article was updated on June 18, 2018.
The mobile payments trend continues to bring organizations and consumers closer to a world in which the majority of financial transactions may be conducted via mobile devices. As a large number of consumers now bank almost exclusively using their mobile devices, the increasing adoption of mobile payments, mobile wallets and apps may soon change how organizations deliver payroll and provide benefits, per the Federal Reserve.
Digital Payment Evolution
The Federal Reserve reports that in 2015, more than half of smartphone owners were using their devices to check account balances, transfer money between accounts or receive alerts from their bank. Meanwhile, a growing number of alternative financial options are enticing some millennials to move away from traditional banks. Thirty-seven percent of millennials did not use a bank or credit union in 2015, according to the "Unbanked and Underbanked Consumers in the U.S., 4th Edition" report. Data from Accenture reveals that use of mobile wallets such as Apple Pay and Samsung Pay is also on the rise.
As smartphones become a mainstream medium for money management and financial transactions, employers should carefully consider the mobile payments trend and decide whether pay and benefits would be more accessible if offered on their employees' devices.
Mobile payroll apps can offer benefits for both employers and employees. With a higher level of self-service, employees can access relevant information about their pay, sick days or vacation days without ever needing to contact HR. Moving to a mobile payment system can also help the employer to streamline wage payment management and reduce the administrative and operational costs of paper check stubs.
More Than Just Payroll
Employees are also starting to use mobile devices to manage their 401(k) plans. These mobile apps can help streamlines the process and ensure the accuracy of the compliance and data that payroll organizations need to deliver to plan providers. The employees can access all the information they need with the touch of a button and employers can shift their focus away from direct administration and to providing support.
Mobile applications may soon become the "new normal" for time entry, retirement account management, work scheduling and business news. ADP Research Institute® found that mobile HR applications have a 60 percent higher rate of use than stationary applications.
Making payroll available to mobile employees should create no extra burdens or changes for employers who already offer direct deposit. What will change is that employers will need to be certain that their apps and solutions are robust enough to truly enhance pay and benefit visibility and accessibility to employees.
Risk Management
While the shift to mobile payments brings many benefits, it can also come with additional risks. A 2015 survey of more than 900 cybersecurity experts by the Information Systems Audit and Control Association found that 87 percent "expect to see an increase in mobile payment data breaches over the next 12 months," yet "only 23% believe that mobile payments are secure in keeping personal information safe."
As employers integrate mobile payroll and mobile payments, they'll have to be cognizant of and take steps to protect against major vulnerabilities, such as the use of public Wi-Fi, lost or stolen devices and phishing attacks. Before any app is rolled out, employers should train and educate their employees on what constitutes safe mobile behavior and thoroughly review the organization's rules and best practices.
The mobile payment revolution is already well underway, but it will take a well-informed and vigilant financial leader to guide an organization to a secure and successful journey's end.