HR Trends in 2017: A Year in Review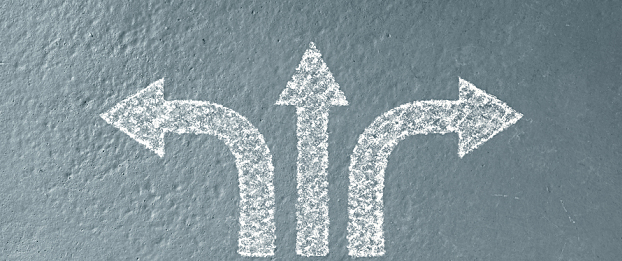 As each year comes to a close, it's always a good idea for HR leaders to spend time reviewing and reflecting on some of the most important trends and issues that impacted their industry.
As each year comes to a close, it's always a good idea for HR leaders to spend time reviewing and reflecting on some of the most important trends and issues that impacted their industry. Some of the most relevant HR trends in 2017 included work-life balance and company culture, wellness programs and voluntary benefits, ACA and compliance changes and automated HCM technologies in HR.
Here we take a look at these trends and how they affected HR leaders throughout 2017.
1. "Flexible Work Arrangements: Optimizing Your Workforce Productivity and Retention"
Work-life balance has been an HR trend for a number of years now. Employees are looking to their organizations to provide meaningful options by which to help them maintain a healthy balance between the demands of work and home. For example, workplace policies that help employees take paid time off are becoming popular with organizations, but there is an increased push toward offering flexibility in the workplace. Additionally, flexible work arrangements can be beneficial to employees who need alternatives to what may be considered the organization's standard.
Understanding and cultivating organizational culture is important as well. An increasing number of job candidates have expressed that the mission and values of an organization help in their decision to apply for a role with that organization. For HR leaders, being able to effectively articulate the organization's culture can make all the difference in recruiting, hiring and retaining quality staff members. According to Deloitte, 82 percent of CEOs and HR leaders believe that "culture is a potential competitive advantage."
2. "Helping Employees Build Wellness Into Their Day"
With health care a big concern for employees and businesses alike, quality wellness programs can help both groups. According to the Society for Human Resource Management, the annual health care cost per covered employee is $8,669. Employees are bearing an increased percentage of the total cost of health insurance benefits.
Wellness programs can help to defray those costs by promoting programs and services that are less costly (e.g., highlighting the use of urgent care, emphasizing preventative care measures over emergency care and rewarding behaviors that help to reduce costs). Voluntary benefits (outside of "core benefits") can enable employees to choose coverage options that can support their health and wellness needs.
3. "ACA Penalty Assessments Are Coming: Here's What HR Leaders Need to Know"
The ACA remains the law of the land. However, proposed changes to the legislation may affect the law's various provisions. Everything from the 10 essential health benefit categories that are currently covered, to the type of plans states can offer, may be altered or eliminated.
For employers, this means keeping an eye on changes to coverage. Along with the types of health insurance offerings that may change, employers will need to monitor the ACA landscape and be aware of penalty assessments to ensure they remain compliant with the legislation.
4. "6 Vital HR Automation Trends"
As organizations continue to look to maximize the effectiveness of their workforce, adoption and implementation of a number of automated HCM technologies will continue to proliferate. Along with well-known technologies such as Applicant Tracking Systems (ATS), organizations will likely also be investing in artificial intelligence (AI), virtual reality (VR) and chat bots.
Much of this adoption will be for employers to better assess and utilize the talents of their workforce. For employees (or prospective employees), these automated HCM technologies will help make certain functions easier, such as applying for a job, enrolling in health insurance benefits or reviewing job performance metrics.
As the year comes to a close, it's always worth reviewing and trying to learn from the biggest HR trends in 2017. From work-life balance to automated HCM technologies, there were many trends that occupied the attention of organizations and employees this year.
What trends will 2018 bring to light?
Other articles in this series:
Keep These Government Regulations on Your Radar in 2018
3 Talent Acquisition Trends for 2018
3 Ways Generation Z Will Change Your Workplace in 2018
Stay up-to-date on the latest workforce trends and insights for HR leaders: subscribe to our monthly e-newsletter.