6 Vital HR Automation Trends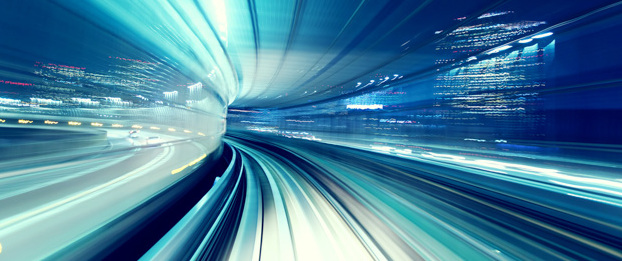 This article was updated on July 11, 2018.
In the book Strategic Human Resource Management (Cambridge 2012), authors Wayne Cascio and John Boudreau argue for what they call a "values-based approach" to developing organizational strategy, which "begins with a set of values that are emerging and capable of unlocking people's human potential — values such as fun, fairness, challenge, trust, respect, community and family."
Technologies such as social media, wearables and game-based learning readily tap into those natural human tendencies, as people seek out settings where fun, trust, respect and challenge are integrated with an organization's objectives. As such, a number of trends in HR automation are expected to see continued adoption.
HR Automation Technologies
1. Social Media
Rather than separating employees from their social milieu, employers will embrace that milieu to benefit both parties. HR may use third-party tools to recruit, retain and train — as well as burnish the brand. Unconventional career pipelines could become the norm as nonprofits, partners and others foster internships and other types of organizational engagement. For now social networks facilitate, and they will increasingly power, such engagement.
2. Training
Through its purchase of Oculus Rift, Facebook signaled an industry thrust toward greater adoption of virtual reality (VR). Google, Apple and Microsoft have active VR programs underway, as well. VR could eventually help organizations onboard new workers and train current staff members.
3. Internet and Greater Data Velocity
The advent of smart devices in offices is creating a stream of human performance data that can feed HR decision support. New data streams power industry-specific HR benchmarks and real-time compensation data tools that collect salary, hourly and contractor market rates based on local measurements,.
4. Analytics and Employee Self-Service
As HR departments are expected to ramp up skills in analytics, there is a need for increased employee self-service processes. Automation tools can facilitate self-onboarding and approvals processing.
5. Workplace Learning
Technology will continue to blur the line between training, learning and position management. Human resource management applications will integrate with learning management systems, guided by HR analysts, and can, for example, integrate online training libraries.
6. Smarter Recruitment
Improvements in matching positions to candidates promise to reduce attrition and onboarding costs. One approach to this is to use automated recruiting solutions to sift through resumes and search for the skills and cultures to match a company's needs. For example, recruitment software like Mosiac Track relies on artificial intelligence to determine if an individual is a good cultural fit by examining and comparing their resume and social media footprint.
Impact of Automation on HR
Embracing even a few of these technologies requires a rebalancing of HR staff, perhaps even a different mix of staff capabilities. HR will need to be both data-proficient as well as proficient with the tools they choose to adopt. Partnerships with counterparts in data science, IT and domain-specific experts must deepen.
HR departments have a reputation that places them in a nurturing or custodial role at a considerable distance from the technology vanguard. Fielding the impact of automation could well become a key function for HR. This is the view held by Pat Chapman-Pincher, CEO mentor and strategist, formerly of the Cavell Group, who points out that while the Institute for Public Policy Research estimates 45 percent of all jobs will be automated in the next 20 years, nearly half of the businesses she surveyed in the UK and the U.S. "have not looked at the impact of automation on jobs."
Chapman-Pincher makes the case for increased use of technology to help with three central HR roles:
Planning for future jobs and employee development.
Developing technology-capable managers.
Employment contracts.
Performing these strategic duties in HR will entail an earnest use of automated technology while HR automation trends portend incremental change and a paradigm shift.