Keep These Government Regulations on Your Radar in 2018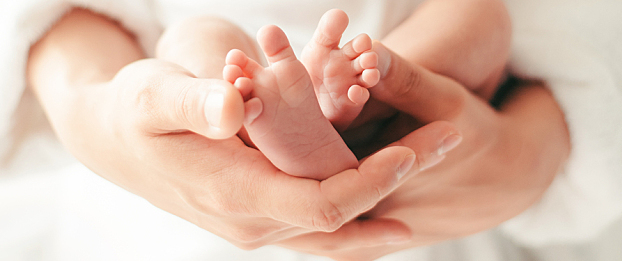 A new political party in the White House always brings about change, and the current administration is no exception. Government regulation is being reconsidered, rewritten and re-legislated — often becoming more complex as result.
It should, therefore, come as no surprise that these compliance issues are a top concern for midsized business owners. According to the ADP Research Institute® report, Midsized Businesses: Poised to Lose Balance in a Time of Uncertainty, 40 percent of midsized businesses have incurred unintended expenses because of noncompliance. HR leaders need to stay on top of these various changes to both lead and protect their organizations in the new year.
Here are three critical areas of government regulation to keep an eye on:
1. Immigration
Immigration is an issue of concern for President Donald Trump and the current administration continues to propose new rules and executive orders relating to immigration. Enforcement of existing immigration law also appears to be a priority. If you knowingly or unknowingly hire employees who are in the country illegally, you can face fines as well as the potential loss of business licenses. HR managers should be proactive, checking the status of their employees through a system such as the government's E-Verify website.
2. Health Care
Early efforts to repeal and replace the ACA have failed, but lawmakers continue to work on new legislation. HR managers can prepare for changes by evaluating their relationship with their benefits providers. Ensure you have a trusted adviser and insurance partner so you can transition into any new regulation smoothly.
3. Paid Leave
Congress is working to ensure that new parents have time with their family, calling for six weeks of guaranteed paid maternity leave, according to NPR. Currently, the Family Medical Leave Act requires businesses with more than 50 employees to give 12 weeks of unpaid leave, according to the DOL. Paid family leave can also be a strong recruiting tool, especially with millennials, as noted by Forbes. If your organization hasn't done so already, HR managers should consider implementing paid family leave whether or not it eventually becomes required.
We're living in a time of change and transition, so being proactive and keeping your HR processes agile should help your organization be ready to pivot whenever regulatory changes occur.
Other articles in this series:
HR Trends in 2017: A Year in Review
3 Talent Acquisition Trends for 2018
3 Ways Generation Z Will Change Your Workplace in 2018
Stay up-to-date on the latest workforce trends and insights for HR leaders: subscribe to our monthly e-newsletter.