Global Payroll Services: Challenges, Solutions and Best Practices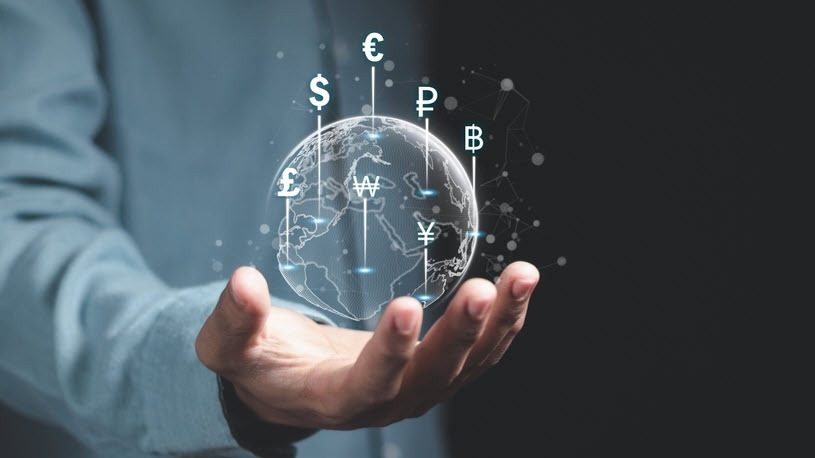 This is the first of a three-part series on managing global payroll. Here, we identify what issues organizations often face when trying to master payroll operations across borders and discuss how a streamlined system can help navigate them with agility. Check out parts two and three, coming soon, to find out how a flexible pay system can enhance a multinational organization's resiliency and to learn about the strategic value of global payroll data.
Efficient and compliant global payroll services are now table stakes for international organizations. To retain staff and build a positive market reputation, enterprises need payroll processes that ensure employees are paid accurately and on time every time.
As ADP's Global Payroll Survey 2022 notes, 98 percent of organizations say payroll data informs their cost management strategies, 97 percent say it informs their growth strategies, and 81 percent use it to facilitate their diversity, equity and inclusion (DEI) strategies.
But businesses are also facing challenges with payroll, with 72 percent saying they need to upskill payroll staff and adapt their operations to meet changing global working conditions. Still, almost half of businesses are having trouble finding and hiring outside talent to fill payroll positions. (Related reading, Global Payroll 101: Understand These Key Terms)
As a result, organizations need global payroll services that can solve these challenges and help their teams leverage streamlined, accurate information to enhance how the overall business operates. In a recent global payroll input session, Tonya James, vice president of product management at ADP, explored some of the common issues — and potential solutions — in global payroll operations.
Common challenges in global payroll management
Among all the systems an organization uses, payroll is one that affects everyone. As a result, getting it right is a must. But as businesses expand their multinational operations and navigate changing employment landscapes, James explains, there's an increased potential for payroll problems. Global organizations need to be prepared to overcome additional complexity, compliance and consistency issues when it comes to pay management.
Complexity
Operating payroll processes across different countries — and the regions and territories within them — is a complex task. It involves complying with multigovernmental rules, regulations, banking systems and data security requirements on top of meeting your people's individual needs. You need to be able to coordinate a single system of record, not only for proper pay administration but so you can get an accurate, holistic look at your organization's people and their compensation details. The right global system can make your complex information simple and efficient to parse and manage.
Compliance
Regulations are constantly changing, and as James notes, compliant payroll may be table stakes, but it's not necessarily easy. This is especially true when you're dealing with more than one country's systems — many of which aren't centralized. It can be a lot to stay on top of. Even experts can benefit from a payroll system that helps automate rote tasks and confirms you're fulfilling payroll tax, equal pay, fair labor and other regulatory requirements.
"If I'm sitting in Japan," James says, "I should be able to do some year-end tax closeouts. If I'm in Australia, I should be able to manage my superannuation fund through the same portal. Unified processes that account for country-specific differences can help manage compliance."
Consistency
A universal truth holds up for HR teams managing global payroll: As team members focus on one area of operations and learn more about it, the less they learn about others. For example, if teams prioritize the employee experience by simplifying and streamlining payroll, large-scale data collection and analysis may be challenging. By contrast, if data is the focus, it's easy to let operations stagnate, creating potential frustration for staff.
Solutions to streamline payroll processes
Payroll is an evolving process. Changes to local laws, global regulations and business priorities can inform significant shifts in payroll operations. As a result, James points out, organizations need solutions that can keep pace with current expectations and scale to meet future requirements.
Common components of effective global payroll solutions include:
Process standardization. Your payroll system should be able to easily convert and standardize information across multiple global markets and levels of government. It should also give you a single system of record that can combine and compare data.
Work automation. Eliminating manual tasks — like data entry, simple compliance checks or running reports — can reduce errors and free up professionals for more engaging projects.
System unification. The ability to access multiple data sources that are integrated into one solution reduces operational complexity across departments.
Data security. Payroll solutions must be able to vet, verify and protect employee data under the parameters of applicable legislation. In the European Union, for example, data consent must be freely given and can never be assumed. Businesses must take steps to defend this data and delete it upon request.
No two businesses are identical. Even enterprises in the same market may have different payroll needs based on their locations, size and other factors. As a result, there isn't a one-size-fits-all global payroll system — multiple solutions exist to meet various needs. However, businesses are often best served by partnerships with providers that have global reach and a track record of success.
Best practices to enhance payroll performance
As you look for the right solution for your global payroll needs, James advises considering the impact your system may have on various aspects of your organization. A functional platform streamlines how you pay your people, but a great platform does more than that.
Here are some key global payroll best practices that can amplify how your organization operates on several levels:
For employees
Make payroll easy to use. Easy-to-use payroll solutions provide transparency for employees. With tools that allow them to understand their pay, access earned wage data and use financial wellness features, staff can find what they need when they need it.
Offer self-service options. Intelligent, self-service solutions can help anticipate and solve employee issues before they happen. For example, chatbots can help answer questions and facilitate transactions, reducing the amount of time staff spend on payroll tasks.
For stakeholders
Understand workforce trends. Payroll data can help businesses pinpoint payroll trends, which facilitates better investments.
Integrate multiple data sources. Uniting multiple data sources across both HR and payroll teams allows organizations to optimize resource use, saving time and money.
For practitioners
Deliver consistent onboarding. Knowledge must be a steady factor, even when teams change. From sales to implementation to service, new practitioners need a system that lets them get up to speed easily. "With the Great Resignation," says James, "we saw a lot of payroll teams that had people leave. So having an experience that supports intuitive use for new employees and takes away some of the onboarding work by current staff is a key component."
Optimize processes. By removing manual work, enterprises gain a key advantage: Instead of focusing on rote, error-prone activities, staff can prioritize value-added activities.
For organizations
Drive action with data. Data predicates action. By collecting, curating and analyzing payroll data, organizations can create intuitive, insightful, personal and proactive payroll processes.
The payroll payoff: Setting the stage for success
Accurate and effective global payroll services can help boost staff satisfaction, reduce compliance risk and streamline internal processes. But this doesn't happen in isolation. By identifying key challenges, pinpointing effective solutions and implementing best practices, you can be better prepared for your payroll processes to keep pace with global expectations.
James makes it clear: "Where ADP can help you the most is with some of the unique challenges that come with managing payroll on a global scale."
Ready to take your payroll process to the next level? Discover ADP's global payroll solutions.