On the Money: Gaining Ground With Global Payroll Solutions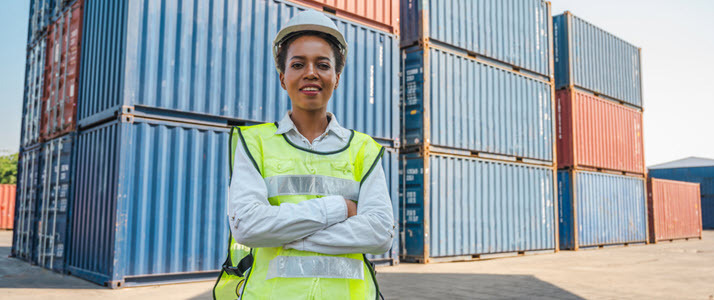 Organizations that operate in multiple countries face disparate reporting and regulatory rules around the world and need global payroll solutions that can capture key data, cooperate across multiple systems and support compliance. Here's how they can equip themselves to gain key advantages.
Integrated systems, evolving customer expectations and the increasing benefits of multiple supply chain frameworks have created the ideal environment for multinational organizations to flourish, but they need global payroll solutions to succeed at scale.
Today, more than 60,000 global organizations are responsible for half of all international trade, and as the Harvard Business Review notes, while the recent pandemic has altered the priorities of many such companies, "global business is not going away." In fact, concerns related to the effects of COVID-19 have set the stage for an accelerated increase in the distribution of resources across multiple geographic sites to make the best use of staff, supply chains and operational solutions.
One of the main challenges in this setting is payroll. Facing disparate reporting and regulatory rules around the world, companies operating in multiple countries need global payroll solutions that can capture key data, cooperate across multiple systems and support compliance.
Considering current challenges
As noted by Ian Sparrow, Vice President of Global Payroll for ADP, the success of companies working in regional and global markets "depends on making data that's relevant, usable and up-to-date." Such companies existing technologies may be able to support large-scale data collection and sharing, but when that organization has to maintain multiple systems of record across operational silos, payroll data becomes more of a static snapshot than a dynamic asset, making it difficult to manage payroll data at scale and/or across various countries.
In practice, such organizations are facing payroll-related challenges in the following areas:
"Some systems don't include everyone worldwide," says Sparrow, "and may not include all countries." This makes it difficult for companies in this situation to standardize rules around salary reporting, employee data collection and payment options. This is especially challenging because enterprises are bound by specific local rules, and while countries often have rules and regulations that look similar on the surface, their mechanics can vary significantly.
Security and Data Privacy
Data security is now a top priority for payroll, particularly in the EU, where evolving GDPR regulations require rigid control of personal data held and reported within payroll and in all regions there are many examples of a wave of similar regulations being introduced. Therefore, in all regions, personal data must be effectively vetted, verified and protected before it enters or leaves regulated markets. With, increasingly employee self-service access being mobile based this adds additional security, alongside data privacy, concerns.
Each region has examples its own specific types of regulations which can complicate payroll data and requirements needs. Overall, the most complicated area to operate in today is Europe and the wider area around the EU," notes Sparrow, " although many countries share common principles and their systems are similar, their payroll practices are often distinctly different."
Operating more globally is changing the requirements of traditional payroll and many payroll teams simply haven't kept pace with global expansion which can result in wrong payroll results, compliance issues and higher costs. Many organizations strive to capitalize their key HR resources by centralizing the payroll function along with the goal to automate, simplify or remove repetitive tasks which bring efficiency and reduce errors. Without expert knowledge on payroll specifics or how to identify the right processes for standardization can be hard goal to reach. Sparrow notes that "both large and small organizations have very similar goals and operate in any number of countries, even very large organizations in some countries can be relative very small in others. The growing complexity of a payroll world creates a very different set of expectations for organizations and their employees and having the right payroll partner makes a considerable difference."
Assessing operational evolution
There's also a transformation underway in payroll operations. At the team level, Sparrow points out that staff are often no longer experts in payroll itself but rather the processes that underpin specific operations or employee events. As a result, there's a shift toward global payroll systems that ease the heavy lifting of data collection and correlation and compliance, freeing up time for payroll teams to focus on delivery of consistent service and key business and HR metrics.
There's also an evolution in employee experience taking place. While legacy payroll systems were designed as a way to get from point A to point B when it came to paying employees, the shift toward experience-focused models that began with customer services has now made its way to global payroll staff.
International employees familiar with the always-on responsiveness of cloud services and the tailored experience of mobile applications want the same from their employer. In other words, it's not just about getting paid — staff want on-demand access to payment data and relevant payroll documents that won't require in-depth training in payroll to understand. Fortunately, streamlined self-service payroll solutions can help companies set themselves apart from the competition and retain the talent needed to succeed in global-first markets.
Exploring the unified advantage
A unified payroll solution, such as ADP Global Payroll, can offer key advantages, including:
Comprehensive data analysis
What does it really cost to do business in multiple markets? Armed with unified solutions, companies can assess the true cost of payroll on a per-country basis and explore the impacts of obligations such as employer statutory payroll taxes. "By leveraging global payroll data as a source of truth," says Sparrow, "we're relying less on the dependency of the country, in turn allowing companies to create consistent processes and reduce total touchpoints."
Rapidly changing compliance legislation requires ongoing adaptation to ensure consistency and reduce the risk of facing fines or penalties. ADP Global Payroll can help organizations avoid compliance costs of $1.8 million, on average.
Improved payroll efficiency
The more time workers spend manually entering data, double-checking country-specific rule sets and correcting payroll errors, the less time they have to innovate and improve current processes. In large markets, ADP Global Payroll can help enterprises reduce total payroll effort by up to 30%, freeing up resources for higher-value tasks.
Enhanced employee retention
Great staff are hard to find and even harder to keep when they're employed across multiple offices worldwide. A global payroll solution provides a single source of truth for salary, benefit and payment data, no matter where employees are located, which can make it easier to retain talented employees and drive ROI.
Sparrow makes it clear: "You have to pay employees compliantly, in alignment with laws about data movement and in line with technical and legal constraints." When people are paid on time, every time — no matter what country they're in — they're more likely to stick around.
Gaining ground in a global market requires a payroll solution that can keep up — one that will help to future-proof compliance processes and support employees operating around the world.
Get the report - Forrester Total Economic Impact™ Study: ADP Global Payroll
And learn more about ADP Global Payroll.