Why You Should Take Your Organization Paperless (and How to Do So)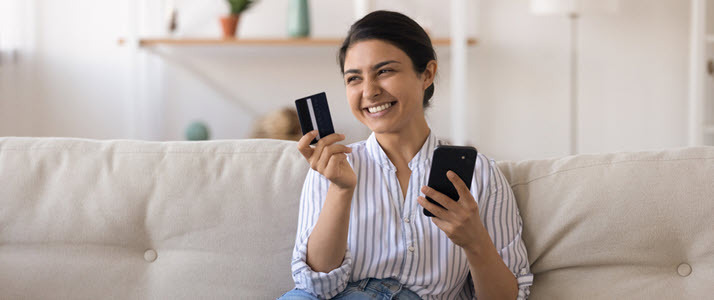 Even though work has become more digital, companies still use plenty of paper. However, there are numerous benefits to going paperless, such as cost savings, higher employee productivity and better document security. Here's why George Mavrantzas, Vice President of Strategy and Thought Leadership at ADP, thinks it's a smart idea.

When the global COVID-19 health crisis shut down physical workplaces for safety reasons and employees began working from home en masse, it became necessary to move systems online. This accelerated a shift away from paper that was already well underway.
Despite these trends, many organizations are still using a massive amount of paper, which wastes time, money and precious environmental resources. If you're considering a move toward becoming a paperless organization, here's a look at the benefits as well as steps that can help you achieve your goal.
Benefits of becoming a paperless organization
The environmental upsides of going paperless are numerous. When you become a paperless organization, your company does its part to send less to the waste bin, which is critically important to the health of the environment. However, that's not the only reason to consider updating your business's policy around paper usage. Among the several other advantages are:
Cost savings
The average office worker uses 10,000 sheets of copy paper a year, according to the Minnesota Office of Environmental Assistance. Beyond paying for all this paper, it costs your organization even more when you factor in the value of employee time spent printing, filing, mailing and searching for physical documents.
The move away from paper checks is a clear example of this. Companies typically spend between $2 to $4 per check when issuing them after accounting for labor costs, according to AFP's 2022 Payments Cost Benchmarking Survey. "We're so far past the proof of concept, from a price point, for the distribution of paper checks," says George Mavrantzas, Vice President of Strategy and Thought Leadership at ADP.
Going digital can lead to considerable cost savings. "The savings are so high that some retailers like Best Buy are even paying their customers to go paperless with their accounts," Mavrantzas notes.
Improved productivity and security
Electronic documents are much easier and faster to share than paper documents. They also allow employees to track changes and collaborate on projects at the time. Approximately 51% of respondents to a survey from KMWorld said that better digital document systems would make their jobs easier, and 55% said they'd save time versus using paper.
You have better security with electronic documents too by controlling who can see what. Anyone can see information on a piece of paper sitting on a desk and even walk away with it.
Better disaster preparedness
When the global health crisis shut down workplaces, processes that depended on paperwork really struggled. Employees working from home couldn't just hand documents to each other. They also didn't have the same access to internal file cabinets as well as office-quality printers, photocopies and scanners. This created unnecessary challenges during an already difficult time.
"Going paperless can mitigate when there's a disaster, like a hurricane or flood," Mavrantzas explains. "At these times, traditional mail and FedEx are limited, but it doesn't impact electronic delivery."
Steps to take your organization paperless
When you're ready to start moving your organization toward becoming paperless, here are five strategies to help you get started and maintain momentum.
1. Review current systems that use paper
Some places where you could potentially significantly reduce paper usage include:
Internal employee communications
Sales and marketing
Finance (payroll, invoicing, checks)
Contracts and legal agreements
2. Look for digital solutions
In each department, think of the processes that use paper and what digital alternatives exist. For example, rather than using paper contracts for employees and clients, you could use secure software like DocuSign. Rather than sending out paper invoices in the mail, you could use Bill.com or Xero.
For employee benefits, you could use digital enrollment and materials rather than mailing out benefit booklets and pamphlets. All these moves reduce your paper usage while creating more accessible, digital records.
3. Offer alternative payroll options
Employee payroll is another opportunity to reduce paper usage, especially with the delivery of paper checks. "Go through your employee payroll. Look through the direct deposit participation rate to identify your paper check population," encourages Mavrantzas. He says these are employees who could likely benefit from moving to paperless.
As an alternative to checks and direct deposit, Mavrantzas also suggests setting up paycards. "Through these options, you can try to get to 100% paperless while still staying compliant," he says. "Talk to your provider as it can be very easy to implement these paperless options."
4. Invest in employee communication and training
To encourage your employees to use less paper, it could mean changing habits they've been using for years. Be sure to explain why you are making these changes using regular and effective communication strategies. Stress not only the environmental and financial benefits for your organization but also the time and productivity savings for your people as well.
Also make sure you hold ongoing education opportunities for new systems. "With everything, there must be some type of training," Mavrantzas notes. "You can't give an employee something new like a paycard and say good luck. If they make a mistake, they'll go back to their old ways like paper checks."
5. Track ongoing paper usage
Once you've made these moves to use less paper, be sure to track the paper vs. digital use over time across different departments. This can help you figure out what new approaches worked and where you can still improve. For more employee motivation, you could offer awards and prizes for departments with the greatest reductions.
With technology today, there's less need than ever for physical copies of materials. While it will take some work, you can achieve the benefits of a paperless organization by following these steps.
Learn how you can add paperless pay to your wage payment offerings with Wisely Pay from ADP.