Improve Your Open Enrollment Experience in 5 Easy Steps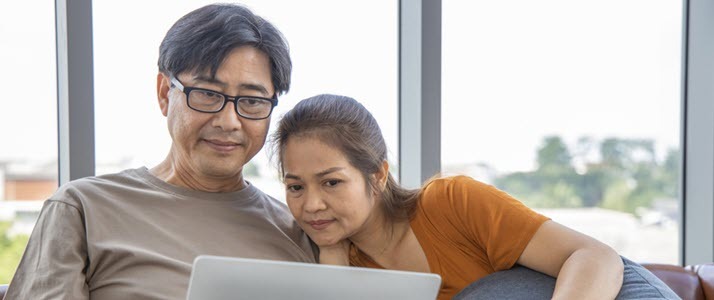 Whether you are offering your employees group health benefits for the first time or this isn't your first open enrollment rodeo, getting it right can lower your costs, build employee satisfaction and improve talent retention.
Open enrollment is the time when employees can make their elections for company-sponsored benefits for the new insurance policy year. According to a Kaiser Foundation survey, 155 million employees currently participate in open enrollment.
This period is very important to your employees and their selection of benefits for the year. "Once the new policy year begins, the only instance when employees can make a benefits change is when they have a qualifying life event, such as marriage or the addition of a new child," says ADP Insurance Services vice president of sales Mike Loban.
While the enrollment process typically follows a set of rules, it need not be an onerous exercise. In fact, applying these five essential steps to your process can help your benefits administrators, employees and entire organization enjoy a smoother and more satisfying open enrollment experience.
To improve your open enrollment success:
1. Have a benefits strategy.
Loban explains, "An employer generally faces three big choices each year – choose to renew your current plans, change plans with the same insurance provider or move to a different provider."
Employees have multiple benefits options to consider. So the benefits you decide to offer should align with your overall benefits strategy that takes into account your business goals, the needs of your employees and your budget. If you are in a highly competitive industry, where talent is hard to find and retain, you may need to offer a more comprehensive and competitive benefits package.
2. Ask employees for their feedback on potential benefit plans.
What benefits do your employees prefer? Which ones do they not like? Are there potential benefits they would like to know more about? Consider an employee benefits survey or other feedback mechanisms to help you understand employee preferences. "The information you gather from your employees can help inform your approach to open enrollment and help set the stage for getting the level of participation you want to attain," says Loban.
3. Work with a broker who understands your goals to develop and implement your benefits strategy.
"An effective broker can be a strategic advisor who asks probing questions and proactively discusses options – as opposed to simply being an 'order taker' who brings you the same choices year after year," states Loban.
Brokers have access to the market and knowledge of the latest insurance offerings and incentives. A good broker will help align your organization's benefits strategy and budget for what's currently available on the market.
The right broker may also bring new ideas to the table. If you have been on the same plan for five years, it's probably not because you lacked better options. It's possible that your broker was not educating you enough about what is new and relevant in the market.
4. Assemble the information a broker needs.
The open enrollment process requires the gathering of information on each of your employees and their dependents to complete a census, which insurance companies use to estimate the cost of your benefits plan. Loban recommends that you provide complete data to your broker. "This can help prevent unneeded back and forth communication to the insurance provider, which can slow down the process. Presenting timely data can also help prevent delays."
The provider might also want to know if you incurred any claims that exceeded $10,000 over the past year. You should have at the ready summaries of your current plans, actual benefits summaries and your renewal document. You can simplify and accelerate the open enrollment process by having this kind of information available in advance.
5. Take some time to reflect on last year's open enrollment process.
Discuss the prior open enrollment with your broker to identify things you can improve. For example – can you digitize or automate steps that were previously manual and paper-based – and likely more prone to error?
Did you receive the level of participation in last year's plan that you wanted? Can your procedures be simplified to make open enrollment easier for your employees?
Since open enrollment presents an opportunity for employees to select benefits for an entire year, take the time to make sure the experience is as satisfying and productive as possible. Let your employees' benefit preferences be a guide and also ask your broker to play an active role to help you offer benefits that mean the most to your employees. "Above all, be sure to take maximum advantage of benefits technologies that can position your company as an organization with an enduring reputation for improving benefits choice, access and convenience," Loban concludes.
Learn more
If your organization has 49 or fewer benefits-eligible employees, visit insurance.adp.com to learn about easier ways to manage your group health benefits.
If your organization has 50 or more benefits-eligible employees, click here to learn about our benefits administration offering.
Automatic Data Processing Insurance Agency, Inc. (ADPIA) is an affiliate of ADP, Inc. All insurance products will be offered and sold only through ADPIA, its licensed agents or its licensed insurance partners; 1 ADP Blvd. Roseland, NJ 07068. CA license #0D04044. Licensed in 50 states. All services may not be available in all states. This is informational only and not intended as tax or legal advice. If you have any questions on how this may apply to your business, please contact your tax or legal professional.