[Video] Maintaining a Strong Culture in a Hybrid Workforce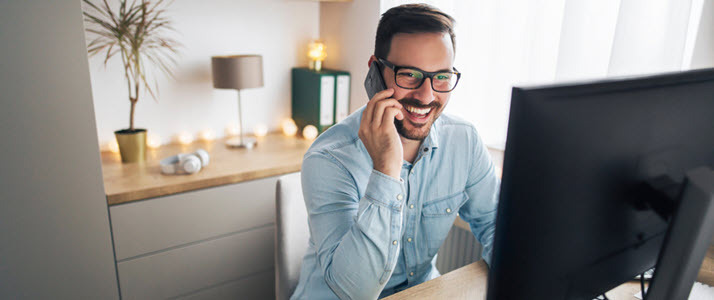 Many organizations see hybrid working arrangements as a permanent part of the future of work - here's why.
In this Workforce News Minute video, Emma Phillips, Division Vice President of Human Resources at ADP, explains how HR leaders can help improve their organization's culture in a hybrid work world.
Above, Phillips outlines several values for employers in continuing a hybrid work model.
Learn more
[Webcast] HR Trends and Opportunities in 2023: How will the HR function continue to evolve? What comes next? ADP subject matter experts offer critical insights during this one-hour webcast. Register today.
[Article] 4 Major HR Trends to Follow in 2023
VIDEO TRANSCRIPT
Frankly, we all have learned that what worked pre-pandemic doesn't work as a template anymore. So today we are seeing a greater reliance on technology as well as innovative approaches to maintain collaboration. Think about it – these are a game changer for onboarding new hires, training employees, and truthfully, most importantly, for maintaining a company's culture.
So, we need to ask ourselves, how do we create that value proposition for a successful hybrid work model? And from our point of view, we can help leaders create the best employee experience by establishing workflows and rules of engagement that enable the kind of collaboration needed in a hybrid environment where associates can participate just as effectively, whether they are remote as well as in the office environment, while still obviously accommodating the need for individual worker flexibility, which is so critical.
And that's going to look different for each organization. Businesses need to arm their leaders with the toolkits and best practices to prepare them for the road ahead.