How This Woman-Owned Small Business Survived Trying Times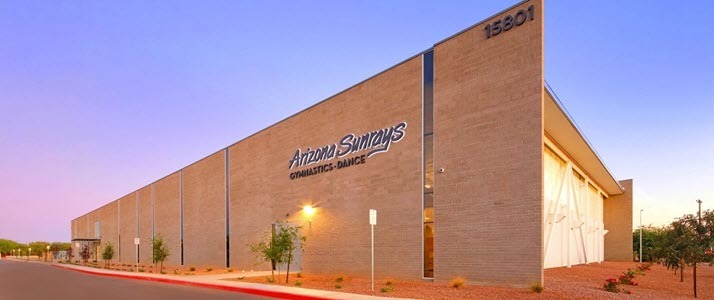 According to a recent survey by the United States Chamber of Commerce, the COVID-19 pandemic has disproportionately impacted the health of women-owned small businesses. See how this woman-owned small business persevered through particularly trying times in the early days of the pandemic.
Small-business owner Julie Witenstein was overcoming COVID-19 at the time of my interview with her — Monday, Jan. 24, 2022.
"Sadly, I've been hunkered down with COVID this week," she wrote to me a few days before. On the eve of our conversation, she texted, "I'm hoping I can get through our interview without a coughing spell. I'm feeling good, but I do have a lot of congestion, still."
Julie was experiencing a mild to moderate form of the illness, enough to shut down her best physical self for a while. Before our interview, she took the time she needed to rest and recuperate — away from the helm of the thriving fitness business she's been building over the last 32 years.
Unfortunately, this wasn't the first business-related shutdown Julie had endured because of COVID-19, the infectious, potentially fatal illness caused by SARS-CoV-2. And unlike Julie's illness, the shutdown that preceded it was neither mild nor moderate.
A shutdown that changed everything
In March 2020, Julie, like many other small businesses at the time, received some devastating news. To help slow the spread of the novel coronavirus, she'd have to, indefinitely, shut down the business she'd been pouring her heart into since its establishment in 1990. That business is Arizona Sunrays, a renowned gymnastics, dance and recreational activity center based in the Phoenix metropolitan area.
"We were stunned," Julie says. "Here we had a gym full of kids and dance classes going on, and we literally had to start calling all the parents to ask them to pick up their children."
Gov. Douglas Ducey's executive order 2020-09 had mandated the closure of Arizona Sunrays and businesses like it. Arizona's indoor gyms and fitness clubs, beginning at close of business on Friday, March 20, 2020, "shall close access to the public until further notice," the order, now an evocative document of Arizona state history, reads.
The order crippled Arizona Sunrays, forcing Julie and her team to make a few difficult choices.
The painful decisions of a desperate business
Because of the shutdown, Arizona Sunrays had to let go of 75 percent of its roughly 100 employees overnight. Getting them paid through the Coronavirus Aid, Relief and Economic Security (CARES) Act was a driving factor in this decision.
"We wanted them to have some income through the CARES Act as soon as possible," Julie says. "Those were really hard conversations to have. A lot of these people grew up in our business."
Lives were changed. Incomes were impacted. Arizona Sunrays' in-person classes and activities ceased, causing a drop in revenue. Julie began wondering if the tight-knit community of staff, enrollees and families she'd worked so hard to cultivate over the years would persevere through this dark period of loss, pain and indefiniteness — of uncertainty.
Was there a way to overcome this seemingly insurmountable obstacle?

Adapting with the help of a trusted HR outsourcing partner
To acclimate to a pandemic-driven world, Julie, despite the hurt she was feeling, did what all successful business owners do: problem-solve.
"We had to start thinking about, 'What now?' How do we move forward? There were so many decisions," Julie says. "It was gut-wrenching. We had to keep on thinking and creating while we were feeling devastated at the same time, and that made it doubly hard."
While Julie contemplated Arizona Sunrays' future, ADP, a trusted, longtime HR outsourcing partner of Julie's, was at work in the background, helping her and her team stay afloat by answering their HR and payroll questions and providing the tools and resources needed to address the business's newfound workforce challenges.
"ADP helped us by giving us great guidance on how to do what was best for our employees during a terribly uncertain time," Julie says. "They helped us get all the right information right to the fingertips of our employees and made it easier for our employees to get all their questions answered, right there from their own ADP portal."
Julie continued, "Anytime we had any sort of payroll- or employee-specific question, there was always somebody at ADP to help us navigate the situation and find an answer."
But even with ADP's helping hand, was perseverance — the continuation of the longstanding fitness business loved by so many — still achievable in the wake of the pandemic?
Finding the path forward
Julie and her team began examining the business's finances and resources to determine if the business could, indeed, persevere.
"We postponed payments from every vendor that would allow it — mortgage, auto, phone, rent — and relied on two rounds of Paycheck Protection Program (PPP) loans," Julie says. "We really had to look in the bank and go, 'How much money do we have, and how long can we make it last? How long can we operate on that much money?'"
Fortunately, the PPP's financial assistance and Julie's solution-oriented attitude, paired with a healthy dose of creativity, a community's unwavering desire for fun, fitness and camaraderie, round-the-clock diligence from the Sunrays leadership team and plenty of support from enrollees, went the distance.
Related: Read Inspiring and Supporting Women Entrepreneurs to learn about the ADPxLuminary partnership which supports businesses owned and founded by women.
A virtual reality for Arizona Sunrays
By offering virtual classes through a program called Virtual Sunrays, starting in April 2020 and lasting for a little over a year, Julie and her team kept 600 enrollees registered, helping preserve the activity, fitness and physical education of local youth who had come to love Arizona Sunrays' gymnastics, dance classes, NinjaZone martial arts activities and other movement-based programs and events.
"We took all the great programming that we had offered in person and did our best to bring it right to families in their own homes," Julie says. "It, hopefully, helped bring a little bit of normalcy to our unusual and unreal situation."
The Virtual Sunrays program — and the local youth's continued thirst for fun, movement and camaraderie with peers — helped keep Arizona Sunrays alive during arguably its most trying period to date.
"The goal was to just keep people moving," says Kenzie Gassaway, Arizona Sunrays' general manager. "We are believers in that [movement] ties into your well-being all around, mentally and physically. We felt it was good for everyone."
Something good for everyone
The enrollees' families and Arizona Sunrays staff also benefited from Julie and her team's new virtual-world programs.
The company's fall 2020 program, Balance, assisted busy, working parents, both staff and non-staff, with childcare needs and kept local children active and entertained during a time of shutdown, remote work and virtual schooling. From 7:30 a.m. to 5:30 p.m. Monday through Friday, K-10 students could go to Arizona Sunrays, complete their online education and participate in gymnastics, dance, yoga, NinjaZone and other movement-based activities throughout the day — with added safety measures like temperature checks, hand washing, small group sizes and mask-wearing, of course.
"My child was in that program, and that allowed me to be on-site," Kenzie says.
For families, "the program worked out really well," Julie says. "Parents were able to get back to work or care for smaller kids at home."
Like Virtual Sunrays, the Balance program not only kept Arizona Sunrays functioning but also kept its staff, enrollees and families — the Arizona Sunrays community — safe and cared for so that the business could ultimately re-open and continue doing what it was created to do, to the fullest possible extent.
Empowerment through fun and fitness, come what may
After innovating and operating like a skeleton crew for nearly a year, Arizona Sunrays finally found itself in a position for regrowth in the spring of 2021. Today, the business is 80 employees and 2,100 enrollees per week strong. It's also continuing its mission of empowering individuals through fun and fitness with in-person classes and activities once again.
Since Arizona Sunrays' inception, regardless of in-person or virtual participation, Julie's goal has been to promote a sense of community and joy through movement for Arizona Sunrays' enrollees and families while also giving its employees who are passionate about gymnastics and dance an opportunity to work and prosper in either profession.
"We wanted to create a place that was the best place for children to have a great time with movement and also create an outstanding place for people to grow professionally in a field that they love," Julie says. "This is not just a gym. This is a place of fun and growth for its participants and for the employees."
This enduring vision, Julie's dedication, Arizona Sunrays' mission to empower individuals through fun and fitness and the Sunrays community's steadfast commitment to joy through movement are not only what define Arizona Sunrays as a business. They are what make it adaptable, resilient, unified, ready — come what may.
About Arizona Sunrays
Arizona Sunrays is a Phoenix-based, woman-owned small business offering gymnastics, dance and recreational activity programs. Established in 1990, the business seeks to provide joy, fun and fitness through physical education and movement-based activities and events. For more information, visit www.arizonasunrays.com or connect with the Sunrays on Instagram, Facebook or Twitter.
Learn more about ADP's HR outsourcing solutions for small and midsized businesses.