5 Tips for Managing Open Enrollment in a Hybrid Work Environment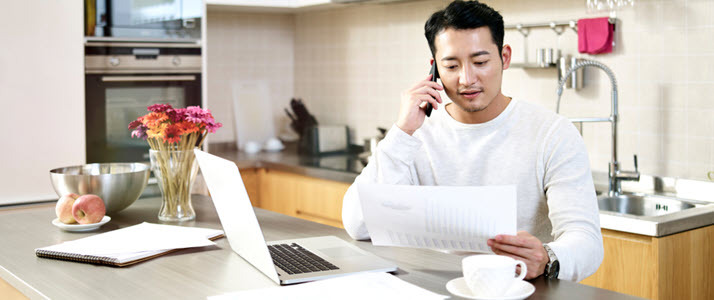 "Employees want straightforward, simple communications and an enrollment process that they can access anywhere, anytime." - Maggie Novo-Chavarry, VP, ADP Strategic Advisory Services
During the height of the COVID-19 pandemic, many HR leaders cobbled together open enrollment for a remote workforce, but it may have seemed like a one-time process. It's clear that for many employers, hybrid, or remote work will become the new normal. It's time to design an open enrollment process that will work for a far-flung workforce in 2021 and into the future.
"Employee benefits have been a central focus for employers and employees during the pandemic for several reasons," says Maggie Novo-Chavarry, VP, ADP Strategic Advisory Services. "These include employee concerns about what their medical, prescription plan and life insurance policies cover, accessing virtual doctor visits — and for many — utilizing their EAP or mental health benefits for the first time."
Novo-Chavarry adds, "Therefore, now at open enrollment is the time for employers to make their communication strategy count. Employees want straightforward, simple communications and an enrollment process that they can access anywhere, anytime."
HR leaders can take several important steps to make sure that hybrid and virtual employees understand their options and make informed benefit selections for the coming year.
1. Hold a virtual kickoff event
Start the open enrollment period by hosting an engaging webinar, virtual, or on-demand presentation. The presentation can be relatively brief, but it should provide employees with the key information they will need to learn about their benefit options and make their selections. It should also serve as a heads up to get employees thinking about benefits.
Worried that employees may be weary of meetings? They probably are, but a meeting to sign up for their own benefits is different from a regular work meeting. In promoting the kickoff event, remind employees that the benefit selections they make now will have an impact on them and their families, as well as their checkbooks, for the coming year.
"If a virtual benefit fair is not planned for this year," says Novo-Chavarry, "you may want to put this in your plan for next year. Your organization's subject matter experts and benefits vendors could come together in an online forum to present and answer questions."
2. Provide information in multiple formats
Provide information about open enrollment in several ways, including detailed written instructions and videos. Some employees prefer to have written instructions to follow when choosing benefits, while others will want to watch a video to see how to make their selections.
Consider creating a website or a section on your site dedicated to benefits. With a one-stop location for all benefits information, employees can quickly get online and get their questions answered.
Whether it's online, on the mobile app, or in a packet mailed to their homes, make sure employees also have access to materials that make it easy to view benefits and compare plans. Employees can use these materials to review their choices with spouses and family members and make informed decisions together.
3. Offer one-on-one meetings
Even if you provide detailed benefits information online or on paper, some employees may prefer to talk to someone about their options. Provide opportunities for employees to chat online with an enrollment expert or schedule a one-on-one conversation with an enrollment expert or benefit providers if needed. For those who want a one-on-one meeting, the ability to talk through their options and their unique circumstances with an enrollment expert or benefit provider can help them get their questions answered and boost their confidence in making the right benefit choices.
4. Make enrollment easy
Many employers already require online/mobile-enabled enrollment, even if their workforce is on site. With a virtual or hybrid workforce, online enrollment will be easiest—but make sure employees have the technical support they need. Take time to walk through the enrollment process from a remote location and troubleshoot any issues. Also, make sure technical support staff are available to help if employees need help when going through the enrollment process.
5. Keep communication going
"You shouldn't stop benefits communications after annual enrollment," notes Novo-Chavarry. "Benefits can be complex. The more you communicate and educate throughout the year in short, impactful messages, you'll not only educate your employees, but will reinforce your organization's employee value proposition, or total rewards."
Learn about benefits administration services from ADP that are flexible, simple, and engaging.