How to Communicate Employee Benefits in Uncertain Times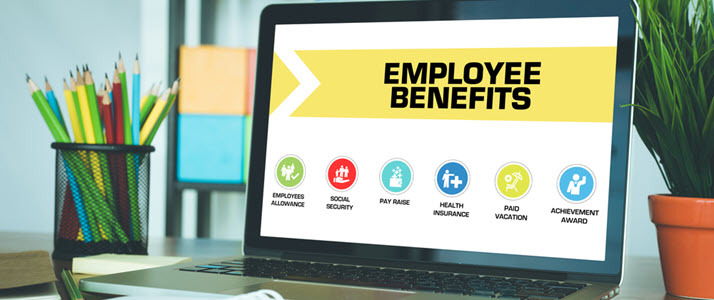 Stay-at-home orders and social distancing will impact which communications channels are needed to reach employees this year.
Employers around the country and around the world are responding to current events, all while continuing to focus on day-to-day operations. As part of this, many organizations in the U.S. are evaluating existing health care benefits and retirement programs, and assessing voluntary benefits, EAP programs, paid family leave and time off.
As employers plan for open enrollment season – or an off-cycle enrollment – careful consideration and planning should be given to how to communicate benefits holistically. If shelter in place orders and social distancing practices are still in effect during your enrollment window, it will also impact which communications channels are needed to reach employees.
Develop a plan and use a variety of communication channels
Putting together a strategic communications plan that includes a year-round calendar for reminders about benefits and how employees can maximize the value of what the company offers is a good first step. It's important to make the materials and content clear, concise, and compelling to help enable workers to be better health care consumers. This means speaking in layman's terms and not overcomplicating information.
In terms of communications methods, leveraging a variety of communications channels will help get the message out to everyone. Now more than ever, employers must consider how to reach employees working from home or those who are social distancing while at the office or on a job site. As organizations continue to move from paper-based and manual processes for benefits and beyond, it is also important to consider how to move annual enrollment to an online experience as much as possible.
Sample channels include:
Electronic: intranet, portals, emails, podcasts, webinars
Social: blog posts, texts, mobile apps, social media collaboration tools
Meetings and conference/video calls: manager meetings, stand up meetings before shifts, benefits fairs, "ask the expert" calls. Depending on the environment during annual enrollment, some benefits teams may choose to host virtual sessions or conduct smaller group meetings.
Determine the right channels to reach the workforce
Many employers have shifted some or all of their workforce to work from home. For essential businesses, portions of the workforce may still be going into an office, worksite, or plant while practicing social distancing and maintaining safety precautions.
Organizations must determine how to reach all portions of their populations, for example: workers without email or mobile access, employees out on a leave of absence, and new hires who have accepted offers but not yet started their employment with the organization. Printed materials such as benefits packets, postcards to the home, table tents, and posters are still a viable method to drive awareness to these populations.
Benefits communication is a year-round opportunity
While the open enrollment season provides an opportunity to connect directly with employees on their interests and needs, communication between employers and employees post-enrollment is just as important. Employers should use that time to gather feedback, reassess strategies, make necessary changes, and improve upon their offerings.
However, employee communications regarding benefits should be prioritized throughout the year – not just during open enrollment season. In doing so, organizations can help their workers understand what the company offers and how to maximize the benefits available to them. Benefits professionals can work with their communications team to create a calendar with ideas on how to promote benefits year-round, for example:
Q1: wellness program kick-off, benefits of an HSA, pharmacy discounts
Q2: spotlight on voluntary benefits, EAP offerings, maximizing FSA and wellness challenge
Q3: student loan repayment program, financial wellness strategies, wellness challenge
Q4: open enrollment communications (overview and options), choosing the right plan for you, wellness challenge
Measure, refine and plan for next year
Employers should evaluate the success of open enrollment overall, including how messaging was received and perceived. From there, it's important to refine the communications plan, repeat what worked and eliminate what didn't during next year's communication campaign. Using metrics will help senior leaders gain clear and crisp insight into pertinent data, as well as potential resources or changes to implement in the future.
Conducting a post-open enrollment debrief can also help determine next year's approach. This could include analyzing data-driven metrics such as enrollment, participation in programs (i.e., FSA / HSA participation, wellness program enrollments, biometric screenings), evaluating annual surveys, benefits call center data and volume, as well as anecdotal insights through informal conversations, focus groups, and social media outreach.
Benefits represent a large portion of an employee's total compensation. And now more than ever, employees are looking to employers for benefits information, options, and guidance.
To optimize each employee's understanding of the benefits offered and to increase satisfaction levels, employers can institute communications throughout the year – not just at open enrollment.
Helpful communications resources are available in the COVID-19 Employee Communications Toolkit.
This article originally published on BenefitsPRO.com