Employee Engagement and Retention: Mastering the Growth Mindset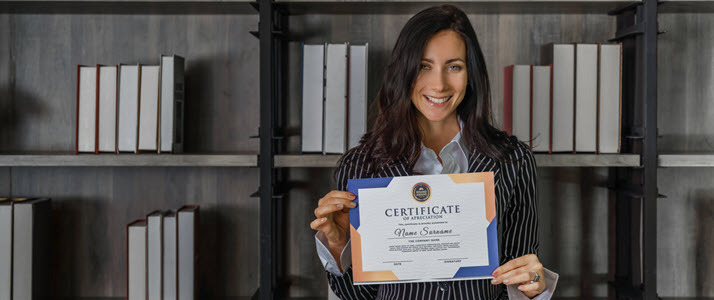 Employee engagement and retention are critical for enterprises to stay competitive. The key is mastering a growth mindset.
It's easy to see pandemic pressures as the primary driver of new employee expectations in the workplace. It may be more accurate to say that the evolving health crisis has simply accelerated shifts in workers' long-held preferences for employee engagement and retention.
Many employees forced to work from home are finding that they enjoy the extra time that comes with not having to commute, and the flexibility offered by virtual connections. These are two critical, but by no means exclusive, causes of what's been termed "The Great Resignation", as workers are more willing than ever to walk away from current jobs and explore new opportunities.
Accordingly, to retain top talent, organizations must master and cultivate a growth mindset for their people as well as their business strategy. They need a people strategy that prioritizes both professional and personal growth. Here's how to do so.
Explore applicable development options
If pandemic pressures form the impetus for shifting employee expectations, then generational differences establish the broader framework, tying together engagement and retention. As Melissa Hebberd, Senior Product Marketing Manager at ADP, noted, "Newer generations may be willing to take a cut to their salary if there are other benefits such as upskilling, compelling brand purpose, or corporate social responsibility." With millennials and members of Gen Z now accounting for almost 50% of America's full-time workforce, it's critical for businesses to keep these workers satisfied.
In practice, this means ensuring staff have access to training options that are applicable to both professional roles and personal priorities. On the professional side of the equation, 70% of staff said they aren't taught the skills they need to do their jobs, and just 12% said they apply what they learn in training to their work. According to Fast Company, 75% of millennials said they would take a pay cut to work for firms that were environmentally responsible, while Gallup found that both millennials and members of Gen Z prefer to work for enterprises that maintain a diverse and inclusive workplace.
"From a corporate standpoint, you should be considering the importance of providing trainings around critical topics such as diversity, equity and inclusion (DEI). Offering them goes a long way to not only acknowledge the seriousness of DEI, but also can demonstrate how you're doing your best to empower your employees, build a stronger organization, and boost your bottom line," says Hebberd. "You need staff to feel valued to get the most out of applicable upskilling, learning and development."
Offer accessible training courses
Accessible employee development resources are also critical. Having best-of-breed development courses won't help retain staff if your workers are struggling to find, access and complete those programs. In practice, Hebberd says that enterprises "need the right content from the right provider to curate content that's relevant and accessible."
Hebberd also notes that not every employee group needs the same thing. Staff on the front lines don't require the same kind of training as back-end staff or those in middle management. "It comes down to content," she says. "The breadth of courses is critical. You need courses that are modern, engaging, and targeted. Content is king, context is queen."
The sheer volume and variety of courses required — from position-specific professional development offerings to interpersonal coursework to compliance, diversity, equity and inclusion initiatives — can make creating and deploying these training frameworks both complex and time-consuming.
"This is too much for businesses to take on themselves," says Hebberd. "They need a content aggregator that allows employees to quickly complete three or four video training sessions, the flexibility to deliver content in multiple languages and then assess associates on what they've learned."
Automate key operations
Cultivating a growth mindset for professional and personal development also requires automating key operations. However, evolving roles and expectations expand and complicate training needs, making the task of automating training processes more complex. Fortunately, solutions capable of automating critical operations can save enterprises both time and money by identifying suitable training content, delivering courses to staff on the device of their choosing, and ensuring that content is location- and role-specific.
Staff management at scale can also benefit from automation. "If you can automate this process to assign curated employee training from onboarding and connect completion progress to performance reviews, that's a huge win," says Hebberd. Instead of offering generic training that exists outside of common HR workflows, the right system will offer personalization for employees that speaks to their current training requirements and prospective career paths while also providing team leaders with the information they need to ensure that employees are up to date on any relevant and foster their employees development and potential for high performance.
When it comes to employee engagement and retention, Hebberd notes that "employees are in the driver's seat." Those organizations that can deliver applicable development opportunities, ensure content accessibility, and automate key operations, will surely fuel long-term employee satisfaction.