Staffing at Speed: 3 Ways to Accelerate Time to Hire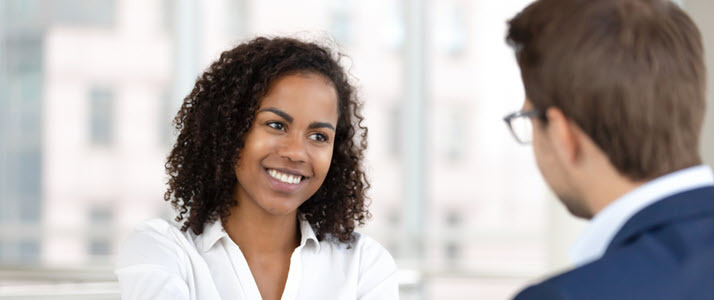 Staffing at speed is critical to ensuring that best-fit candidates aren't lost to competitors — but how do businesses accelerate time to hire? Here are three ways enterprises can accelerate time to hire and deliver staffing at speed.
As Entrepreneur notes, 41% of employees worldwide have recently considered calling it quits with their current employer. There are a number of reasons for this, including stress, burnout, bad managers, poor culture fit, higher employee expectations and more. The takeaway: employers need to think more proactively about how to attract and retain the best talent.
Organizations have no time to waste if they find the right candidate for the job. However, outdated and outmoded recruitment processes can complicate and slow hiring efforts. Thankfully, there are several ways businesses can accelerate time to hire without sacrificing quality. Here are three strategies to consider.
1. Target relevant talent markets
Finding the right talent starts with targeting the right markets. "A lot of it depends on sourcing," says Melissa Hebberd, Senior Product Marketing Manager at ADP. "Are you well represented in best-fit channels and job sites where people are looking? There's a substantive difference between sites, so focus less on being visible on every site and more on being visible on the right sites to get top candidates."
To achieve the right representation, organizations need to know where candidates are searching for specific job types. Some sites are focused on building strong, expansive professional networks, while others are focused on aggregating a wide variety and volume of open positions.
To target the right markets effectively, Hebberd notes that businesses need to know how their open requisitions are performing across different job boards. Which ads are getting clicked? How often? How many applications are being received, and from what sources? She also highlights the importance of technology solutions that connect job board metrics and talent system frameworks. "You need to make sure the information flows into your talent acquisition system," Hebberd explains. "If you have a disconnect, you're losing time and money."
2. Establish efficient screening processes
Having a working screening process in place is another way to accelerate time to hire. Once you've found the right market and identified a prospective candidate, how do you ensure they're funneled through the screening process properly?
"Once you have candidate information," Hebberd says, "how can you act on it? How can you evaluate them quickly? Do you have the ability to interview virtually, consolidate and review interview notes? You need the ability to act on candidate information. This is where intelligence can help/come into play as well."
This is especially critical when you're communicating with candidates. If there's substantial lag between initial interviews and subsequent contacts, great candidates may slip through your fingers. The ability to collect data, feed it into recruitment solutions/systems and then act on it — for instance, by connecting with candidates by email, text or phone to tell them how an interview went, whether you want to meet with them again, or if they got the job — is a must-have to ensure prospective staff feel valued.
3. Streamline key recruitment operations
Once you've found your target market and reduced the lag time between screening and position short lists, you need to streamline recruitment operations. With great staff being more in demand than ever, they won't settle for recruitment processes that are cumbersome and complex.
"Candidates have a renewed confidence, and you need to stand out as an employer of choice," Hebberd notes. "You need to reduce lag time, or you're going to lose out to faster, more nimble competitors who are, rest assuredly, talking to those same candidates."
Do you understand their salary expectations based on what similar positions in the industry and area are paying? "Demonstrating an understanding of market and candidate expectations around pay and benefits can be critical," says Hebberd. From pay transparency when building and posting a job requisition to generating a competitive offer letter, getting these recruitment processes right is one way to show that you value the role the right person plays, and you're more interested in hiring that right person than playing games of salary brinkmanship.
Additionally, businesses must go beyond salary to address emerging staff priorities. As the Harvard Business Review notes, 88% of employees now want flexibility in their hours and location, and 86% "prefer to work for a company that prioritizes outcomes over output." By understanding what prospective staff want, HR teams can design recruitment processes that align with candidates' preferences.
The challenge is ensuring that these efforts don't bog down your overall process. "With the right tools in place, you can automate a lot of this," Hebberd notes. "Automating these recruitment and HR processes can reduce complications and friction in a hybrid work environment — for HR administrators, managers and employees alike." Flexible, mobile tools for hiring and onboarding can go a long way to make a personal connection.
Accelerating time to hire is a critical aspect of building a stronger, more resilient workforce. As Hebberd puts it: "You know that excitement you feel when you're a hiring manager and the person you interviewed is fantastic? You don't want to have to follow up with talent acquisition business partners for weeks about bringing them on. The right processes can reduce the time required to find, screen, and onboard new associates and really open the door for bringing on the people you want as quickly as possible."
From recruiting and hiring to management and growth, ADP Workforce Now can help you get the best out of your people.