Weathering Unpredictability: Sunshine in the Midst of the Talent Market Storm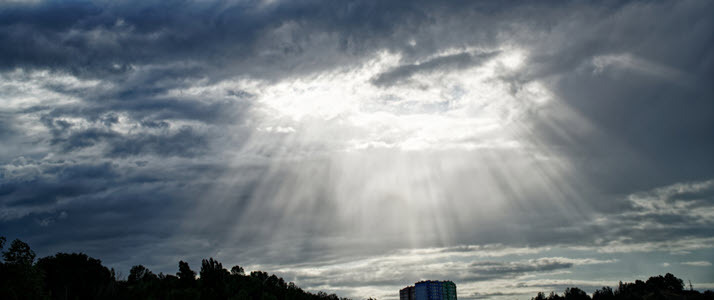 Talent market volatility continues and recruiting is more sophisticated. Learn ways to help sustain your business in an unpredictable state of the market.
The direction the wind is blowing is uncertain, and each day brings new choices that need to be made, decisions that hopefully don't negatively impact the decisions made yesterday. Circumstances change so quickly, and conditions facing executives today are ambiguous.
Gusty conditions in a volatile market
Conditions in the talent market are volatile and continue to evolve. Examples include:
Business operations and HR. There is pressure on the day-to-day operations, a shift in the cost of doing business and a competitive shift in the overall labor market, making it much more competitive to recruit qualified talent. The CARES Act helped businesses keep some employees on payroll; however, it has not proven to be sustainable. Safety and limitations vary state by state as some companies are sending employees back to the office and some are choosing to keep their workforce remote longer term.
Lack of growth and scalability. Businesses cannot begin to return to a new normal without first ensuring they have the people in place to sustain growth. Bringing people back to work too soon can be detrimental. Additionally, furloughed employees may have found other work, retained employees may be burned out, and unemployment benefits have encouraged some to stay on unemployment. It's a delicate balance of managing talent.
Financial impact. There is a trend for cost containment and process optimization along with an increase in automation. HR leaders are looking to simplify processes and evaluate the time hiring managers are spending on recruiting so they can focus on business continuity.
Lines of business fluctuations, headcount needs. There is an uptick in unqualified candidates expressing interest in jobs. More passive recruiting is needed to source and identify the best talent, which is more difficult because most employed individuals are not looking to leave their current roles. Some companies are laying off full recruiting teams and have a business need to outsource.
Businesses have an opportunity to build and share the taxonomy of skills to explain jobs. Employees want to see what they can become. Recruiters' and hiring managers' ability to share this information impacts the ability to attract candidates.
The demand for diversity in the workforce is extremely high. I am seeing an increased focus on diversity, equity and inclusion in recruiting. We've been spending time with our clients helping them build the business case for change.
Sustained winds
Recruiting is getting more sophisticated. Employees are reluctant to change jobs right now. They may not risk leaving a job for a slight pay increase as they can't be sure the job will exist down the road.
There is an increased focus on workplace safety and risk mitigation to enable a safe return to work.
High unemployment is making it more difficult to attract people to a job that pays $10-$20 per hour.
Time to fill is decreasing due to market conditions, more available resources and candidates.
These and other reasons require companies to have a comprehensive recruitment strategy to drive their business forward.
A ray of sunshine
Insights from real-time data can help you effectively respond to the unpredictable state of the market. These strategies have helped many companies be successful in recent months.
Determine what the modern recruiting model will look like. This includes process optimization, preparing for the "new normal" and anticipating a remote workforce.
Automated search strings, artificial intelligence (AI) and candidate matching technology help filter through resumes and bring top candidates to the top of the funnel. But human interaction is still needed to give candidates a good experience.
In this volatile talent market, companies are partnering with a recruitment process outsourcing (RPO) provider to get turn-key support. One minute they are hiring, the next minute it's pencils down. Partnering with an outsourced provider reduces having to furlough employees.
Launched text to apply capabilities and automated interviewing capabilities. ADP has a partnership with VidCruiter for video recruiting capabilities, and we seamlessly integrate with third-party applicant tracking systems providers for clients that engage in RPO and choose to continue using a third-party technology as their system of record.
Text to apply may be appropriate and effective for high-volume nonexempt roles.
Address wage and turnover issues with data analytics and benchmarking methods.
Analyze compensation benchmarks based on data from more than 30 million employees and 90,000 organizations (aggregated and anonymized) using ADP's DataCloud.
Tap into real-time data such as ADP's Workforce Vitality, National Employment Report and ADP's benchmarking platform.
Standing strong
Having a comprehensive recruitment strategy that includes technology, structure and data analytics is essential. But don't forget to consider these things to help ensure long-term sustainability.
Culture is important. Fill your roles with workers will go "all-in" with their employer and want longer-term employment as opposed to temporary work.
Upskill your existing team. Encourage team leaders to share with team members what is expected. Knowing what is expected and using their strengths make team members engaged.

Focus on diversity in recruiting such as reducing unconscious bias in the hiring process, self-identification and inclusion. Tap into expertise to build custom programs for military, diversity and underrepresented classes, and more.
Put a focus on branding around safety and employees. Build your brand and cascade it through all recruitment channels.
Learn more
Listen to this Recruitment Hackers podcast episode: Employee-First Messaging, Culture and Safety featuring Dr. Susan Hanold.
Access the latest study by the ADP Research Institute®, Employee Engagement 2020, to hear what the research and practitioner communities have learned about employee engagement over the last three decades.