A Fast-Growing Tech Company Enjoys the Benefits of Early, Intuitive Onboarding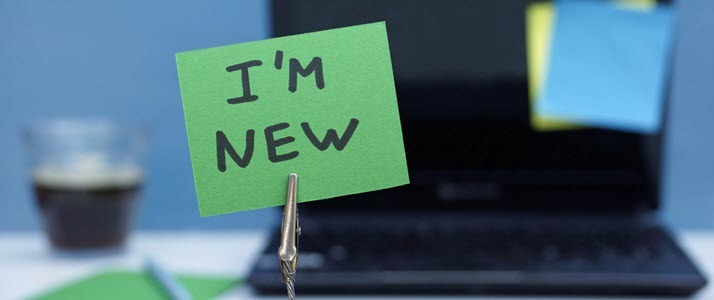 Learn how Degreed, an education tech company headquartered in Pleasanton, California, improved their onboarding and offboarding process during a time of major workforce expansion.
Degreed offers an upskilling platform that "connects learning and career growth to business opportunities." According to Degreed, massive workforce shifts in 2020 have forced countless workers to refresh their current skills — and build new ones. In order to support these shifts as demand for upskilling and virtual learning skyrocketed, Degreed expanded its hiring, more than doubling its workforce from 250 to about 550 employees in the past year.
With that growth as a key driver, onboarding new employees at the company represented an important, early engagement factor. When you do onboarding well, those all-important positive first impressions are sure to happen. Done poorly, however, new hires may wonder if they made the right decision.
Kayla English, a People Operations Analyst at Degreed, explains that when she joined the company in June 2020, she had to use their previous onboarding software. She found it lacking — "disjointed," as she describes it.
"There wasn't any company branding involved," English says. "And there wasn't a lot of information about Degreed from a pre-boarding standpoint." She further explains that in joining a growing tech-driven company such as Degreed, one would expect the onboarding process to be more user-friendly. The HR and company leadership apparently agreed and sought a new onboarding partner.
Degreed was looking for a single, seamless solution so its recruiting, onboarding and payroll processes were in sync — with few, if any, implementation hurdles. The company ultimately chose Sapling, a people operations platform that automates workflows — especially onboarding and offboarding.
Delivering a smooth, consistent onboarding experience
So far, Sapling has proven to be a perfect fit in delivering a fast, consistent onboarding process, including the right blend of visibility and data access for the HR team. By easily integrating Sapling with ADP Workforce Now®, Degreed has the power to smoothly create new employee accounts within ADP® by automatically syncing employee information.
After a successful pilot program in June, Degreed launched Sapling for all new hires in July 2020.
"Sapling allows us to scale and grow with our expanding workforce," English says. "We wouldn't have been able to do it without Sapling and the smooth ADP connectivity that it delivered."
English adds a key factor in choosing Sapling was about making the employee experience seamless and engaging. At the same time, Sapling also delivers data required for compliance, a challenge considering Degreed is spread out via domestic and international workforces.
Meeting new hires where they work, live
She explains that Sapling gives Degreed confidence because they are hiring people all over the country and the world, adding that Degreed had a distributed workforce before COVID-19 arrived. Degreed is now able to build in all the required business rules and ensure it's collecting every data point needed for successful onboarding.
"Regardless of where a new employee is in the world, they have the same, consistent experience from start to finish," English says, while crediting the work of the People Ops Coordinator on her team who manages the day-to-day, transactional work.
How do new employees rate their experience coming to Degreed? Based on new-hire surveys at one- and five-week intervals, 97% of employees rate the new hire experience as "favorable", English says.
"I would attribute that mainly to the Sapling experience and their day-one orientation," she says, adding that overwhelmingly the response has been very positive not just with new hires, but with the Degreed management team as well.
"Rather than just dumping everything on the new hire on their first day, with Sapling we're able to stagger the tasks and make their first five or six weeks here as enjoyable and hassle-free as possible," she says
The positives around the move to Sapling don't end with user satisfaction. Based on data collected so far, Sapling has reduced back-office per-hire onboarding efforts from four hours to about 30 minutes, start to finish. When you can make life easier across the board, it adds to productivity and bottom-line success.
Looking ahead after a successful start
Finally, English says the relationship with ADP in terms of Sapling and ADP Workforce Now® has been outstanding regarding support, though it's been needed sparingly — a good thing. She also notes that Degreed plans to take advantage of more Sapling capabilities in the future.
"We don't have a workforce that typically sits in offices," she says. That means focusing on creating an onboarding experience that is as similar, and easy, as humanly possible — whether someone is physically in an office with their manager on day one or in their home office experiencing the onboarding process.
"Sapling and ADP have delivered the tools to make onboarding easy and seamless for new employees during our major workforce expansion," English concludes. "The results in onboarding efficiency, time/cost savings and outstanding employee feedback speak volumes."
About Sapling
Sapling is a leading People Operations Platform that automates people workflows — from onboarding to offboarding and everything in between — by connecting people data across existing human resources (HR) systems to save everyone time and help people build better companies.
About ADP Marketplace
ADP Marketplace is a digital HR storefront that allows companies to customize their HCM ecosystem while easily sharing data with the ADP platform. Easily discover, try, buy and implement solutions to build a custom HCM ecosystem, all with the simplicity of single sign-on, single data input and single billing. Learn more at https://apps.adp.com
Build and manage a better workforce with integrated HR solutions from ADP Marketplace partners like Sapling.