Add Value and Efficiency in Your Accounting Firm With 5 Tools and Services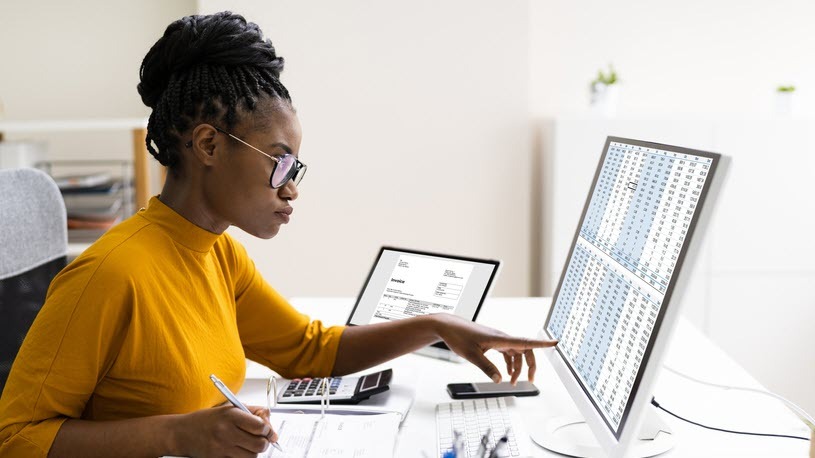 Modernizing your accounting firm can help you expand your offerings and become a trusted partner to your clients. Important areas to consider include tax compliance, business forecasting, valuations and automation.
Over the past few years, small and midsized accounting firms have helped Main Street businesses survive and thrive. These firms have held a front-row seat to myriad financial services, from tax compliance to cash flow management, serving as operational partners and trusted advisors along the way.
But it's your accounting firm's ability to modernize that can give you that critical edge. By embracing new technology or offerings, you can boost client value and efficiency in your accounting firm.
Here's a closer look at some of the latest tools and services that can streamline your workload, expand client offerings and deliver high-value advisory services.
Enhanced tax compliance
Adding enhanced tax compliance services to your accounting firm's mix can deepen your relationship with clients and solidify your role as a critical financial advisor. After all, a few areas create more challenges for organizations than tax compliance. The sales tax arena is just one example: Operations that sell products or do business online must stay abreast of unique sales tax rules and regulations for 45 states and as many as 12,000 local U.S. jurisdictions.
Organizations may be paying third parties or software programs to manage this challenge but not tying those efforts into their holistic tax and financial planning. Errors can leave businesses exposed to expensive audit penalties with little recourse if mistakes are made.
Firms can tap into third-party services and solutions to give a knowledgeable accountant the insights needed for compliance while also keeping the business's larger financial picture in mind.
Business valuation and succession planning
Clients contemplating a sale or seeking competitive analysis may want to lean on an accounting firm that offers business valuation services and succession planning support.
While this type of work has traditionally been time-consuming for accounting firms, it's possible to partner with an outside service provider that can do the heavy lifting. In many cases, they can turn data that you're already collecting into real-time valuations, key performance indicators, competitive landscape analyses and more for your clients.
Offering this type of service provides immediate value to clients on both their current state and future plans. By leveraging your existing knowledge and experience, you can help businesses navigate a variety of challenges throughout their lifecycle while expanding your position as a trusted advisor and strategic partner for all financial matters.
"When I launched my firm in 2020, I knew advisory services would be the future of the profession," says Marie Torossian, CPA, CGMA, Owner Marie Torossian, CPA, PLLC. "In 2021, as I worked through converting my experience as an auditor, a controller, and a CFO to an advisory service, I found a vital missing link: valuation."
Automated bookkeeping
The most critical bookkeeping tasks — real-time reporting, cash flow management and tax compliance — can also be the most time-consuming for your team. You could consider integrating an automated bookkeeping system into your firm. These systems combine machine learning and human intelligence to create processes that automatically classify expenses, attach receipts, perform reconciliations and more in real-time.
Manual bookkeeping tasks can hamper your ability to deliver other important services. Automation lets you deliver the value of on-time bookkeeping to clients while also freeing up your team to focus on strategic aspects of customer service. Today's bookkeeping software packages have machine-learning components that can be used within the software itself or be integrated seamlessly with third-party options.
Standardized systems and processes
The past few years have required adjusting to fast-changing regulatory, tax and fiscal environments. Today, many accounting firms are embracing a calmer pace and greater stability, fostering that sense of control by investing in standardized systems and processes.
By taking this approach, accounting firms can streamline the way they engage with clients. Standardizing your tools and systems can give you the confidence to accept new clients or expand the services you offer. This process can involve assessing the businesses and individuals you take on as clients, the services you offer, your business model and fees, and your technology stack.
If you're unsure about where to get started, there are third-party solutions designed to help you standardize the systems and processes needed to take your business to the next level.
Business forecasting
Finding greater efficiency in accounting practices may involve exploring new tools to translate all that financial data into actionable insights. Whether you're not currently doing business forecasting or you're ready to scale this offering, financial planning and analysis (FPA) can help your clients better navigate a fast-changing business landscape.
FPA services can often be provided by working with a third-party service provider or software provider that can take existing financial data and extract the most crucial information. Clients looking to conduct postmortems, make sharper decisions today or better prepare for competition in the future will thrive.
For accounting firms, stepping in this direction can make your services integral to identifying trends or opportunities or even elevating your engagement to CFO-level interactions.
Find that value and efficiency boost
Embracing new services or honing your processes with technology can help to modernize your firm's focus and deliver maximum value to your clients. If your firm is in the market for an upgrade, there are easy ways to tap into these solutions. Read about five companies offering these tools and services and how they're enabling accounting firms to find that needed boost.
Download the whitepaper Elevate Today's Accounting Practice to learn more.