Achieving Fairness in the Workplace When We're All Playing by Different Rules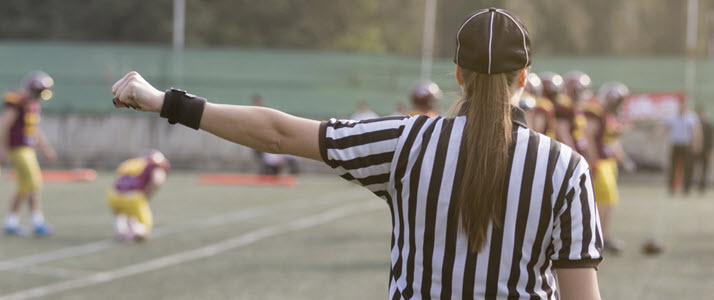 In this article, ADP's Amy Leschke-Kahle provides thoughtful inspiration for HR leaders aiming to address fairness in the workplace after COVID-19 and the rush to remote work.
HR leaders are still adjusting to the impact the global health crisis has had on the world of work. Practically overnight, organizations had to accelerate plans to create more flexible and remote-friendly workplaces, and many organizations are now facing a choice around how they will conduct their business going forward: will they continue to operate remotely, return to the office or adopt a hybrid model and allow employees to do both?
But as much as we've been talking about remote work recently, there's one conversation I don't see happening often enough: how can we ensure fairness in the workplace if we're all playing by different rules?
There's no denying the fact that some people — often those with more privileged socioeconomic backgrounds — will have the option to continue working remotely if they choose to do so, while others won't. How will you set appropriate parameters for all employees if such a divide exists within your organization?
Here's how HR leaders can help ensure that employees conducting their work in different settings are treated with fairness in the workplace.
Roles governed by regulations and security issues
Many roles will not be able to shift into permanent or even hybrid remote work because of the laws and regulations governing them. Others won't be able to do so due to the potential for security issues associated with using computers on unsecured home networks. For example, government employees or contractors who require certain security clearance may not be eligible for formal remote work arrangements.
To address this point and work proactively to ensure fairness in the workplace, it's critical that you communicate the requirements of each role clearly, both in conversations with current employees and in job listings. From there, it's up to the employees and candidates to decide whether they will accept the terms of the arrangement or opt for a role that's more remote-friendly.
Roles that require a physical presence
Some roles cannot be performed at home because the nature of the work requires the employee to be present. For example, doctors and nurses performing emergency medicine need to be on-site, and transportation workers for bus and train services need to be on location to fulfill their obligations.
Employees in roles that require their physical presence likely already understand that their position can't go remote. After all, many of them were the front-line employees who continued to work in-person throughout the pandemic. The most important way to support these employees is to ensure that they're operating in an environment that follows the most advanced and stringent safety policies.
Roles chosen by the employer
The most subjective remote work decisions will likely be the most complicated. Some employers will choose to make remote and hybrid work decisions based on intangible inputs like team performance, company culture, an employee's track record or other factors.
This is where employers need to be particularly careful about fairness in the workplace, as from the employee's point of view, the outcomes might not make sense or seem fair. The only way to address this issue is to be upfront about your organization's remote work policy and how these decisions are made.
Keep reading: Evolving Work Trends in 2021: Engagement as the Proactive Path Forward
As more of the population receives the coronavirus vaccine, we're going to see this conversation continue to be front and center for leaders and practitioners. Remote and hybrid work is here to stay — for some people — and HR leaders need to establish fair policies, communicate them clearly and enforce them to maintain fairness in the workplace.
The best path forward is to be as transparent as possible about who can work from home and the conditions that need to be satisfied for them to do so. And, if it's true for your organization, to be transparent about the fact that we're learning as we go. As circumstances change and we learn more about how new approaches are working, leaders should be adjusting their policies and processes. To that end, lay out the details of your policies with care and respect for every individual's circumstances so they can decide what will work best for them.
Generate meaningful engagement data to inform business decisions, allocate resources and support your people. Learn about StandOut® Powered by ADP®.