Build a Custom HR Management Solution from Your Desktop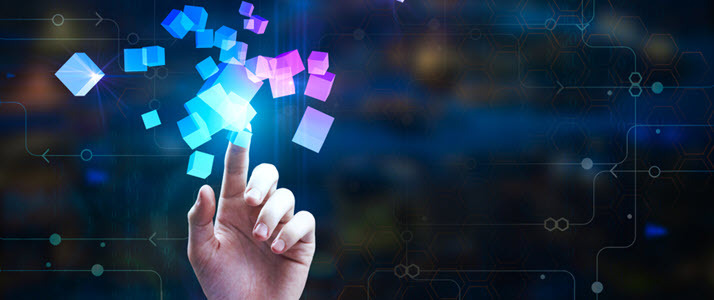 With ADP Marketplace, you can create a highly customized, fully integrated HR ecosystem for your company.
When it comes to human resources management systems (HRMS), HR departments often need an ecosystem of providers and solutions to meet their diverse and sophisticated needs across the employee life cycle.
HR teams usually rely on several specialized stand-alone solutions to handle tasks unique to their organizations and industries — for example, a single company may use an applicant tracking system for recruiting and hiring, a time and attendance platform to track employees' hours, and a benefits provider interface. Those solutions often require a separate sign-on, separate data input and separate billing. Managing all of this can be repetitive, time-consuming and often frustrating — and it can lead to data inaccuracy.
ADP Marketplace was developed to address this business challenge. It's a digital HR storefront designed to help clients create more efficient HR processes for their businesses. Clients can explore, try, buy and implement secure solutions that integrate with their existing ADP platform to build a comprehensive human capital management (HCM) technology stack. With apps created by best-of-breed HR providers, the goal is to help clients get what they need.
ADP Marketplace solutions help solve a wide range of HR-related issues, from onboarding to recruiting to learning and productivity. And when integrated with ADP, these apps help automate data sharing, eliminate duplicate data entry and ensure data integrity over the long term. In short, clients can do more and be more efficient.
Especially in today's environment, with all industries adapting to new processes and business demands, streamlining HR processes can help businesses be more agile, get critical work done, support employees, and better plan for the future.
While developing ADP Marketplace and researching how businesses buy and rely on software solutions, two key themes emerged: Security is critical and ease of use is valuable.
All ADP Marketplace partners go through a very stringent security testing process — especially critical when sharing sensitive information (like employee data) between applications. The data transfer protocols are specially designed to prevent data compromise, and partners undergo security assessments initially and annually.
It's also easy for ADP clients to use. ADP Marketplace visitors can discover, try, buy and implement a solution while on the site, without visiting an outside website or talking with a sales representative. They can search and browse apps by industry or HR need, then simply point and click to purchase.
In a world where nearly half (46.4%) of HR managers' time is spent on administrative tasks and 59% of HR managers say they're using more systems than is ideal*, ADP Marketplace can help reduce manual work, increase efficiencies, and free up time to focus on what actually matters to HR leaders and enterprise organizations: taking care of their employees.
* ADP HR Manager Survey, April 2019
Learn More
These organizations used ADP Marketplace to find the right solution:
Mazzoni Mechanicals complied with the prevailing wage reporting requirements of the Davis-Bacon Act.
Facing more than 200% workforce expansion, YMCA turned to an integrated payroll and time strategy.
Total Tool Supply made sense of more than 6,000 resumes with an integrated applicant tracking system.
Find other client stories here.
Recognition
Craig Cohen, GM ADP Marketplace, was included in the 2020 Constellation Research Business Transformation 150 (BT150) list of top global executives leading innovative business transformation efforts in light of the ADP Marketplace team's expansion of solutions and number of clients over the prior 12 months.