How a Mid-sized Business is Making Sense of Over 6,000 Resumes with an Integrated ATS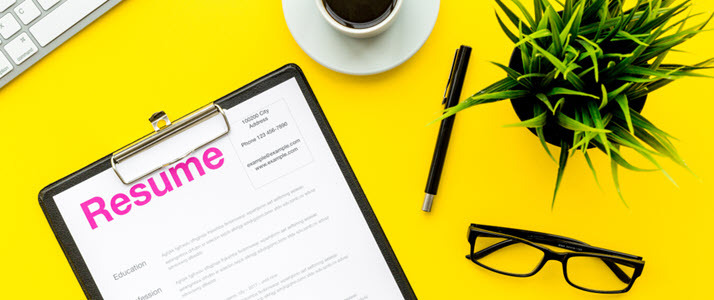 "Our managers are able to spend more time doing what they need to do, which is managing and investing in their people and serving our customers." – Mary Johnson, HR Manager at Total Tool Supply
Like many small to medium-sized employers in the U.S., Total Tool Supply, Inc. found that keeping up with recruiting needs without an effective applicant tracking system (ATS) or in-house recruiting staff presented a serious challenge.
Until relatively recently, the company, an ADP Workforce Now® client based in St. Paul, Minnesota, primarily relied on its frontline managers to handle the hiring process. It wasn't the optimal solution considering those same managers need to focus on business strategy and company profitability.
"We were at a difficult place with our hiring efforts about a year ago," says Mary Johnson, HR Manager at Total Tool Supply, which provides tools, services and solutions to construction and industrial companies. The company was founded in 1977 with one location and three employees. Today, it's made up of 250 employees in 15 locations across eight states.
Johnson, who joined Total Tool Supply in 2019, quickly discovered a key recruiting challenge was the absence of an ATS to handle the front-end recruiting process.
"We had about 20 different logins to the job board that we used, 15 to 20 jobs posted at any one time, and approximately 6,000 resumes flowing in," she says. "Managers were struggling to find high-quality candidates and organize their recruiting efforts."
Over the past two years, Total Tool partnered with a consultant to create a comprehensive onboarding process. What this process lacked, was a system specially designed to organize and streamline recruiting efforts.
Making the right ATS connection
Total Tool Supply, with Johnson's guidance, turned to the ADP Marketplace, a digital HR storefront, to find an ATS that would connect to their ADP platform and help improve their overall recruiting strategy. Johnson was already familiar with JazzHR, a solution for the small and midsize business market, and was excited that it was available on ADP Marketplace.
"Without an ATS, we were missing many key aspects of an effective hiring process," Johnson says. "I had participated in a couple of JazzHR demos and knowing that it could automatically integrate with ADP was a selling point for me. We instantly saw how it was going to make our lives much easier."
She also enjoyed complete buy-in from leadership, who empowered Johnson to move ahead at full speed.
After Total Tool went live with JazzHR, managers continued to handle the recruiting — but with a much more efficient front-end thanks to the new ATS. A few months later, Johnson added a full-time recruiter to her HR team.
"Our new HR team now handles the entire recruiting process," she says. "We're posting the jobs to multiple job boards through JazzHR, connecting with candidates and sending high-quality talent to our hiring managers. Our recruiter has been really impressed with JazzHR, too. It's been a win across the board."
Once a candidate is hired, the recruiter simply clicks one button in JazzHR and the new hire is populated into ADP within a second, ready for payroll.
"We don't have to key in as much of our employee data into the payroll system anymore. Their names pop right over once we move them to full-time, and then that data flows automatically into ADP," Johnson says. "It's an HR dream."
Narrowing the search for talent
In the first six months using JazzHR, Total Tool Supply had over 6,000 candidates apply directly from the main job board they use for recruiting. Clearly, with between 10 to 15 jobs open at any given time, JazzHR has proven a godsend from a data management standpoint, Johnson says.
JazzHR also offers a strong analytics component, so Johnson can see which job sites are delivering the best candidates. While most applicants still come from a single online job source, she notes, JazzHR helps us reach candidates by posting our jobs to many other job boards. Finally, JazzHR also helped create a new, vastly improved Total Tool Supply online career page, which makes it easy for candidates to view our openings and apply quickly.
"JazzHR does a great job of making it easy for people to apply," Johnson says.
Apart from a smoother, more effective hiring process, JazzHR has had other positive impacts on talent management. For example, Johnson says the company expects it will help to reduce time to hire, filling open jobs with quality candidates within 40 days. Previously, that number was between 50-60 days. Johnson also hopes JazzHR will help reduce costly turnover.
"We have a goal to be below 20 percent turnover this year and we feel it's happening," she says.
Easy online shopping
Johnson found ADP Marketplace to be a fantastic experience.
"ADP Marketplace has been a really great resource," she says. "It was so easy to purchase and implement the JazzHR solution. I felt like I was shopping on Amazon. Just add it to your cart and go to checkout. It took seconds for us to be connected. It was a very quick, smooth process."
It was such a positive experience, in fact, that Total Tool recently added functionality to their HR ecosystem by purchasing and implementing the SAP Litmos learning management solution (LMS) from ADP Marketplace. They now have a new company-wide training program.
To sum it up, Johnson says she sees recruiting efficiencies and outcomes improving on every level.
"Our managers are able to spend more time doing what they need to do, which is managing and investing in their people and serving our customers," she says. "In HR, we can focus on what we enjoy doing — connecting with people and making sure we have the right people that fit our culture and our team in place. ADP and JazzHR is proving to be a great partnership with us."
Company: Total Tools, Inc.
Location: St. Paul, Minnesota
Industry: Construction
Employees: 250
ADP Marketplace partners: JazzHR, SAP Litmos
Learn more about our partners:
Each ADP Marketplace solution has passed a world-class security assessment to help safeguard the confidentiality and integrity of your employee data. Security Magazine ranked ADP's security program in the top five in 2017 and 2018.
---