Energy Provider Meets Shifting Learning Management Needs on ADP Marketplace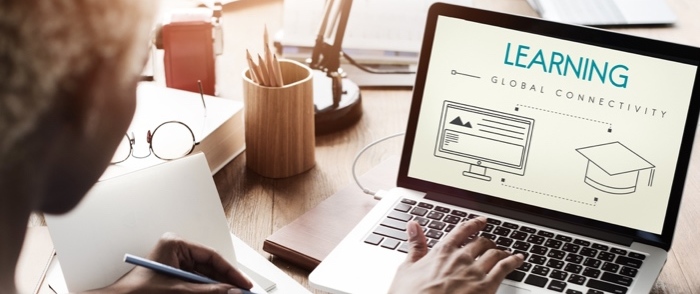 "Our journey with Litmos and ADP has been a tremendous experience. Our HR group has been transformed from having very little knowledge of the L&D discipline to successfully working with an LMS." - Beryl Stokes, Director of Human Resources at Edgen Murray
The economic downturn in the oil and gas industry made a substantial impact on Edgen Murray, a major supplier of high-performance pipes and pipe components for the energy and infrastructure markets.
By the fall of 2016, Edgen Murray, which is located in Baton Rouge, Louisiana, had downsized a portion of its employee base, including five employees who made up the Learning & Development team (L&D). At the same time, the firm's learning management system (LMS), which was first implemented in 2014, was proving cumbersome, ineffective and costly. This was a critical issue because the energy supplier needed to accomplish strict compliance-related training objectives and give employees a reason to use the LMS for their own career development.
Beryl Stokes, Edgen Murray's Director of Human Resources, faced a major challenge in this area. Even though the organization's lean HR team was already overloaded with responsibilities, steps had to be taken to ensure that learning and development pathways would remain open to employees.
"Edgen Murray had a few downturn-related events that created hard questions for us," Stokes says. "The layoffs combined with the sagging industry forced us to decide on, among other things, a new learning management system."
Unlocking LMS Potential with ADP
Edgen Murray has been a long-time ADP client, managing its workforce with ADP Workforce Now® for at least 20 years. "We've used various ADP platforms for the entire time I've been here," says Stokes. "We love the full fleet of features within the ADP Workforce Now® experience."
Because of her history with ADP, Stoke was invited to attend the ADP Pro User Conference in Houston. At the conference, Stokes inquired about new LMS options for her organization and learned about the ADP Marketplace. She ultimately discovered the Litmos LMS, a solution that integrates with ADP programs.
At the time, Edgen Murray had a massive library with over 800 development courses, but a close inspection revealed that employees were not utilizing the existing LMS platform.
"That was a problem — a very expensive problem," says Stokes, explaining that employees would only access the LMS for required trainings. Their workforce was not taking advantage of the many available courses and features their LMS had to offer. In response, the organization decided to find a replacement solution that would be easier to use and more cost-effective.
User Friendliness is Critical
Stokes knew that bells and whistles wouldn't be the deciding factor in her choice of LMS. Edgen Murray needed a simple, easy-to-use system that would engage employees, help ensure compliance and enable employees to pursue personal development opportunities. Stokes found a solution in Litmos LMS via ADP Marketplace.
Stokes says she especially appreciates how ADP Marketplace apps go through a standard security assessment and provide data connections to ADP platforms like ADP Workforce Now. She also values her ability to access the system through single sign-on and manage it from a single dashboard.
Stokes was impressed with the benefits and features included with the Litmos LMS from the start: single sign-on, global access, built-in content creation tools, easy file import capabilities, a user-friendly report generator and a handy analytics dashboard. "The analytics dashboard is great," she notes. "It gives us the ability to customize messages and reminders."
Streamlined Implementation
Looking back at the experience of selecting a new LMS, Stokes is especially pleased with how easily her organization was able to integrate the LMS with their existing systems.
"I can't imagine a better implementation than the one with Litmos LMS and ADP. It was so quick." She adds, "I was ready to launch the new LMS for employees with our annual compliance training in about four weeks from start to finish. The integration allows us to easily manage and execute employee training."
In the future, Stokes says she will keep shopping on ADP Marketplace, as there are many other apps there that were designed with organizations like Edgen Murray in mind, such as solutions for rewards and recognition.
"Our journey with Litmos and ADP has been a tremendous experience," says Stokes. "Our HR group has been transformed from having very little knowledge of the L&D discipline to successfully working with an LMS... We now have the ability and know-how to create positive and meaningful courses while meeting our training compliance challenges."