What Organizations Need to Know in 2020 About Workplace Romance Policies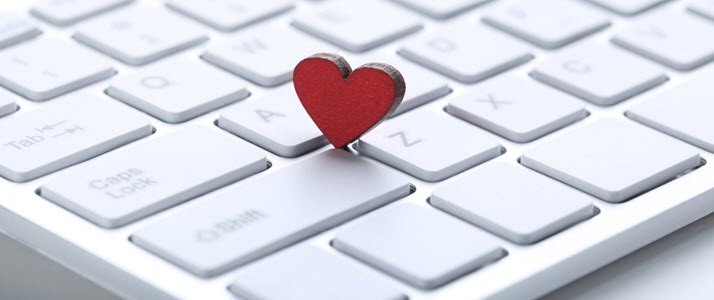 An ADP Workplace Insight Study highlights the need for clarity in workplace romance policies.
Workplace romance policies are a complex topic that continues to evolve in the current landscape. A 2019 study shows there's a great need for businesses to take proactive steps that protect the organization and its members and provide clear guidelines for employees.
Here's a closer look at ADP's key findings and how to develop workplace romance policies that account for the realities of modern work spaces.
Workplace Romance by the Numbers
ADP's Romance in the Workplace Insight Study found that one-third of Canadians are or have been involved in a relationship with a colleague, and approximately 10% of respondents had been in relationships with colleagues in senior positions.
While workplace romance is seemingly common, almost half of respondents (45%) kept their relationships secret from someone in their lives. Still, statistics show that the days of opposition to office romance are largely behind us, as 83% approved of or were open to workplace romance. However, workplace romance policies remain murky in many cases. A full 49% of respondents claimed their organizations didn't have formal policies addressing workplace relationships.
Meanwhile, 19% of those who have been in a relationship with a colleague said they have felt pressure to be part of an inter-office romantic relationship (in order to advance their career, stay in their current role, to be considered for favorable projects, etc.). For human resources leaders, this poses an important question: What can organizations do to create policies that protect their teams but don't lead employees to feel controlled? (HR policies should exist to protect, not control employees.) Proactive human resources leaders should consider the following steps to help support and protect their teams.

Establish a Formal Policy
Workplace romance policies tend to come in one of three varities: no policy, a zero-tolerance policy, or a tolerance policy. When you have no policy, that lack of clarity can leave your organization at risk for litigation, staff discord and other challenges. A zero-tolerance policy forbids workplace romances and clearly outlines the consequences — up to and including termination if the policy is violated. It's critical in no-tolerance policy situations that consequences be applied evenly, regardless of an individual's role or title within the organization.
However, organizations are increasingly creating guidelines to help protect themselves and their teams, given the realities of the potential for workplace romance. In many cases, employees in relationships are asked to disclose their status and sign a mutual consent waiver. Employees may also be provided with support and guidelines on how to handle office romance break-ups, and human resources departments can provide clear guidance on whom to consult if problems arise.
Consider Supervisory Roles and the Potential for Sexual Harassment
One area of significant concern to organizations is power differentials in relationships. Even if romantic relationships in the workplace are generally tolerated, it's important to consider what happens when a supervisor is in a relationship with a direct report or when a leader is engaged in a relationship with a person who holds less power in the organization.
Concerns include favoritism — real or perceived — and the fact that romantic advances from a supervisor might cause an employee to feel pressured. This can create significant threats to your organization and your employees, so consider developing a supervisory clause as part of your workplace relationship policy.
Effectively Communicate Policies
Once you've established a policy, it's important to make sure you communicate it effectively. Sharing this policy as part of your orientation or onboarding program, through your employee handbook, or via annual anti-sexual-harassment trainings are a few ways to approach this issue.
Invest in Training
Protecting against sexual harassment is vital. According to a study reported by NPR, as many as 81% of women and 43% of men have experienced sexual harassment at some point in their life. Organizations can take concrete steps to prevent incidents by developing clear anti-sexual harassment policies that are documented and supported by clear "complaint pathways." These documents should lay out who will receive complaints and what the process will be for investigating them.
It's important to offer regular training to help prevent sexual harassment, as well as clear support and channels for communication if an employee feels uncomfortable at any point in the course of their work. While this point is relevant in general, it's especially important in the context of workplace romance, as power disparities or unclear policies can leave employees vulnerable and organizations at risk of lawsuits.
Clearly, workplace romances are happening, and it's important to consider whether you have the policies in place to keep your workforce protected. From the potential for supervisory harassment to difficult breakups, having clear policies and resources in place can help mitigate problems, establish clear standards for behavior and provide avenues of communication for employees who need support in the workplace.
For more information, view the full infographic from the Romance in the Workplace Insight Study.