The Importance of Effective Sexual Harassment Prevention Training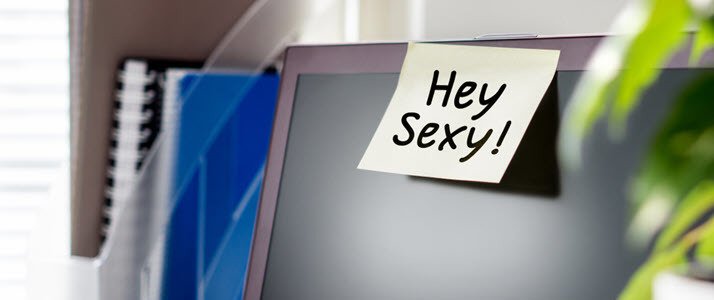 Mandatory and regular anti-harassment training is one of the key ways to protect your employees and everyone in your workplace from harassment.
Smart employers recognize effective sexual harassment training is an important part of creating a workplace that is safe for everyone. Many organizations are experiencing a rise in in workplace harassment complaints and strong training, whether legally required or not, is necessary to address harassment in the workplace. Sexual harassment training serves many purposes – education, compliance with laws, and risk mitigation.
Education
Does everyone in your organization know what sexual harassment is? Do they know what to do if they experience harassment directly or witness sexual harassment as a bystander? New laws provide specific guidance to help ensure employers provide adequate training on sexual harassment prevention. Attendees, generally employees, are trained on what constitutes sexual harassment; how they may report incidents; how investigations are carried out; and what remedies are available to individuals who experience harassment.
Sexual harassment has a legal definition, but an important part of sexual harassment training is to emphasize your organization's commitment to fair treatment in the workplace. Successful training will be interactive and include examples that are meaningful for attendees. Training participants should learn from scenarios that cover multiple situations.
In the United States, the Equal Employment Opportunity Commission (EEOC) promotes respectful workplaces and combats all forms of workplace harassment under Title VII of the Civil Rights Act of 1964 (Title VII) based on sex, race, national origin and religion. The EEOC defines sexual harassment as "unwelcome sexual conduct when submission to such conduct is made either explicitly or implicitly a term or condition of an individual's employment." Going one step further, the U.S. Supreme Court determined that sexual harassment is actionable under Title VII as a form of discrimination based on sex. Accordingly, for sexual harassment to violate Title VII, the actions must be "sufficiently severe or pervasive to alter the conditions of the victim's employment and create an abusive working environment." In addition, many states have anti-harassment laws which may have slightly different definitions and some states have specific training requirements.
In Canada, harassment and sexual harassment are prohibited under employment standards, human rights, and occupational health and safety laws in most jurisdictions. Employers have specific obligations to provide a harassment-free workplace; some jurisdictions including Alberta, British Columbia, Newfoundland and Labrador, and Ontario require employer, supervisor and/or employee training on harassment including recognizing harassment, and policies and procedures for reporting, investigating, and documenting harassment.
Compliance with Laws
More state and local jurisdictions are requiring employers to provide training. Laws vary by jurisdiction and may differ depending on the industry or the size of the employer. In addition, there are differences with respect to the required content, format, and frequency of the training.
Some jurisdictions only mandate training in certain industries. For example, in Washington, only employees in the hotel, motel, retail, security guard or property services industries must be trained. The variation in training requirements may also be based on employer size. For instance, the training mandate in California applies to employers with 5 or more employees, and in Delaware the mandate is for employers with 50 or more employees. Other jurisdictions, like Connecticut and New York, require it for all employees regardless of employer size.
The frequency and content of training are other provisions that vary by jurisdiction. In California, training must occur within six months of starting a new position, and every two years after that. In New York City, employers must provide their employees with anti-sexual harassment training at least once per calendar year, in addition to training employees as soon as possible after hire. Additionally, employers may have to include certain information in their training, such as state and federal statutory provisions concerning sexual harassment and available remedies; the employer's policy regarding sexual harassment; examples of the type of conduct that constitutes sexual harassment; and even bystander training.
Some laws vary with respect to the format of training. There are jurisdictions, such as Delaware, that require that the training be interactive. While others, like Maine, do not have any format requirements. California law allows employers to select which training format works best for them, including a classroom setting, interactive online learning, or through a live webinar. Laws also may set the minimum or maximum length of the training. Some laws specify that training must be offered in languages other than English.
Laws in this area are rapidly changing. States will continue to contemplate new or revised sexual harassment training requirements. Always check to see what specific training requirements are in place in jurisdictions where you have employees.
Risk Mitigation
Most laws have monetary or other penalties for employers who do not implement required training. In addition to avoiding penalties related to training, effective training mitigates risk related to sexual harassment complaints. Mandatory and regular anti-harassment training is one of the key ways to protect your employees and everyone in your workplace from harassment. Training should be required for all employees at all levels of your organization. Sexual harassment training should be part of your onboarding program for new hires. Review your training annually to make sure it is still relevant and complies with all applicable laws. Employers should ensure that their harassment training programs are high quality, relevant, easy to follow, and up-to-date with evolving requirements.
Learn more
[WEBCAST] Sexual Harassment Prevention in the Workplace - Many organizations are experiencing a rise in workplace harassment complaints. Strong training, whether legally required or not, is necessary to address harassment in the workplace. This webcast (live on March 11 @ 2 PM E and available on-demand after that date) will provide critical insights and best practices on the importance of effective sexual harassment training. Register now or replay anytime.