Sexual Harassment Policies: A Necessity for Safe Work Environments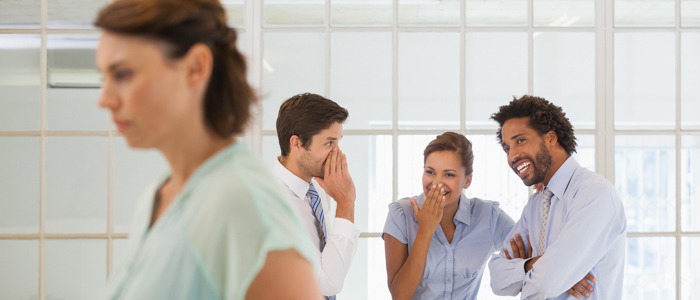 This article was updated on September 26, 2018.
Sexual harassment is a serious workplace issue. Implementing sexual harassment policies is one of the necessary steps organizations must take to encourage a safer work environment and help avoid costly lawsuits. The Equal Employment Opportunity Commission (EEOC) found that 25 percent of working women in the U.S. have experienced sexual harassment in the workplace, according to the National Law Review.
Business owners have an obligation to ensure their work environments are free from discriminatory harassment and must promptly and thoroughly investigate any complaints. Businesses that can prove they have an effective sexual harassment policy and demonstrate they have taken reasonable steps to prevent and correct any claims may be better suited to rebut future claims in court.
Small Business Policies Against Harassment
Sexual harassment can occur in all types of organizations; small and midsized businesses are not immune. Restaurant Opportunities Centers United, for example, stated that 37 percent of all sexual harassment complaints to the EEOC come from the restaurant industry, which is characterized by a multitude of small firms and franchises.
To help prevent sexual harassment from occurring in your business, create a policy that clearly states what constitutes prohibited behavior, including both physical offenses and non-physical behaviors: propositions, derogatory comments, jokes, obscene language and gestures. Ensure the policy is clearly outlined in the employee handbook, including details on multiple avenues for reporting harassment and a pledge to take action and investigate any complaints. The policy must also state that no retaliatory action will be taken against an employee who makes a complaint.
Signed Forms and Formal Training
Create a policy in written or digital form to be distributed it to all employees and require them to sign acknowledgment forms to attest they have read it. Distributing sexual harassment policies may not be sufficient on its own, however. Provide all employees with training on the policy provisions, as well as recognizing discrimination and harassment. Training will not only increase employee awareness of the issue, but it also can also strengthen the organization's defense should a complaint go to court. Pay particular attention to training supervisors so they can recognize problematic behavior and appropriately handle complaints in accordance with company policy.
Having a policy and complaint process that is thorough, well communicated and detailed helps tackle potential harassment claims in the most timely, efficient manner. This goes a long way toward avoiding complications — as long as complaints are taken seriously and thoroughly investigated with each side given the opportunity to provide input.
Without effective sexual harassment policies, businesses are exposed to potentially significant fines and penalties. Managers who are not trained on sex harassment policies or take adverse action against complaining employees can potentially subject the organization to retaliation claims. Taking adequate steps to address incidents before they occur helps create a safer and more pleasant work environment, and can ultimately help retain talented staff.