Best Practices for Creating a Fire Drill Procedure for Your Organization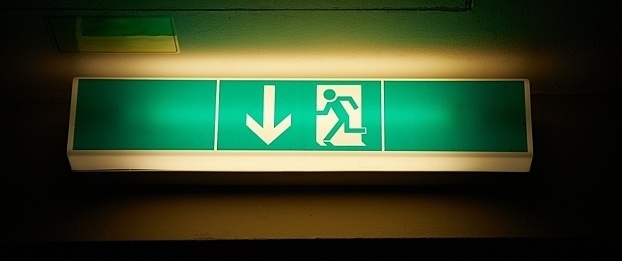 A fire drill procedure can help ensure that your employees can get to safety quickly and effectively in case of a fire, power outage or another disaster.
A fire drill procedure can help ensure that your employees can get to safety quickly and effectively in case a fire, power outage or another disaster occurs during working hours. Whether it's a chemical spill or a terrorist attack, employees need to know the evacuation routes of the building where they work. Conducting regular fire drills can ensure that they do.
To establish a fire drill procedure, consider following these steps.
1. Communicate With the Local Fire Chief or Fire Marshal
It's wise to schedule a meeting with local emergency responders to discuss best practices for fire procedures and evacuation routes. If the fire chief or fire marshal is available to visit your workplace, he or she may offer ideas that you wouldn't have thought of on your own.
2. Create an In-House Safety Committee
Create an in-house safety committee that includes a representative from each work area or department who is willing to serve as a safety team leader. They will be responsible for establishing an outdoor "meeting place" for the people in their work area or department, and will personally ensure that every person from their department gets out of the building in the event of an evacuation.
3. Communicate Evacuation Routes
Once you have talked with the local fire officials, create written evacuation routes and post-evacuation maps throughout the building. Also, provide each employee with a copy of the evacuation route before conducting the first drill. Make sure employees understand their routes as well as alternative routes in case exits are blocked.
4. Change Up Fire Drill Scenarios
In the case of an actual emergency, some exits may be blocked off due to fire or another danger. Everyone won't necessarily be able to follow their closest evacuation route. To truly prepare employees for potential emergencies, post signs saying "Exit Blocked" at various exits during each drill, forcing employees to take alternate routes. This process can help to ensure that employees know their evacuation route and alternate routes in the case of a real emergency.
5. Conduct Fire Drills Regularly
When you first begin implementing fire drills, you may want to conduct them bi-weekly or monthly. However, once employees seem to have the hang of the process, it's best to wait longer in between each fire drill. If you conduct them too often, employees may become nonchalant about the evacuation process and may not take a real evacuation event seriously. After employees know the drill, aim for quarterly fire drills.
Unexpected emergencies happen regularly at work and in public places. When you have established a fire drill procedure and worked through it with your employees, you can rest assured knowing that if the unthinkable happened at your workplace, your employees would be prepared.
Go Deeper
Learn about safety activation with ADP TotalSource®.
Discover the all new RUN Powered by ADP®
Small business has changed. So we've reimagined how your payroll and HR platform should perform. Experience faster, smarter, easier payroll and HR — purpose built for small businesses today. (www.ADP.com/PayrollBetter)