What Is Supplier Diversity, and Why Is It Important?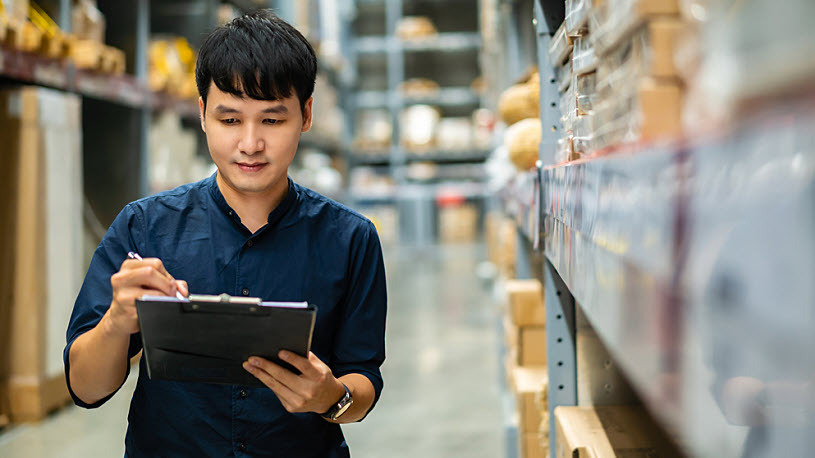 You've probably heard of supplier diversity or, at the very least, diversity. We've discussed diversity and its benefits in previous blog posts, but today, we'll focus on an associated concept, supplier diversity, which can help organizations be more innovative, lower procurement costs and increase the quality of procured products and services.

What is supplier diversity?

This type of diversity is the concept of purchasing products and services from diverse businesses, usually those that are at least 51 percent owned and operated by an underrepresented person or group. For example, a diverse business may be majority-owned and operated by a woman or group of Veterans. Organizations can partner with diverse businesses to achieve diverse supplier goals and support underrepresented groups in their communities.
"Supplier diversity creates opportunities for diverse businesses to sell their products and services to major organizations through procurement networks," says Laurinda Thomas, senior director, sourcing and supplier diversity, ADP. "It's about providing diverse businesses with those opportunities and ensuring that organizations purchase a certain amount of goods and services from these businesses."
Why is supplier diversity important?
Supplier diversity is important because it helps ensure that purchasing organizations consider diverse businesses as they make sourcing and procurement decisions. According to Supplier.io, on average, companies spend 3.6 percent with diverse suppliers — with a best-in-class average of 9.1 percent. Eighty percent of companies spend less than 5 percent. As part of this analysis, a diverse supplier was defined as a diverse business with an industry-recognized certification.
Supplier diversity widens supplier pools, creating competition among diverse businesses and other businesses competing for opportunities with purchasing organizations. This uptick in competition can increase the quality of goods and services available to purchasing organizations while lowering procurement costs. Partnering with diverse businesses can also help purchasing organizations increase their levels of innovation.
"Supplier diversity promotes innovation, which can benefit an organization's products and services," Thomas says. "If we all look the same sitting around the table, fewer innovation opportunities exist."
Economic impact of a supplier diversity program
Olivia Dunn, procurement manager, supplier diversity, ADP, says supplier diversity has benefits in addition to quality, costs and innovation.
"There's the economic impact of utilizing diverse suppliers," Dunn says. "We know many diverse businesses operate in local communities. Supplier diversity helps us ensure we're purchasing within these communities, which creates jobs, drives wages and puts money back into the local economy and broader GDP."
How do HR and business leaders contribute to supplier diversity?
Business leaders decide which businesses, diverse or not, an organization should or should not partner with. An organization's HR department may employ diversity, equity and inclusion (DE&I) professionals providing expertise on these decisions and on the organization's overall supplier diversity program. Organizations may also staff dedicated DE&I functions that partner with HR and business leaders to achieve supplier diversity goals.
Partnership opportunities can originate from diverse businesses and diverse leaders at purchasing organizations. When these opportunities arise, having staff trained in DE&I, including in supplier diversity, can help improve interactions with these businesses and provide diverse business leaders with appropriate resources and support – for example, how to get certified or how to stay connected for future opportunities.
How do you achieve supplier diversity?
Achieving supplier diversity is a quantifiable goal. You can measure or assess supplier diversity by analyzing overall procurement spend and comparing it to diverse procurement spend, or the percentage of spend done with diverse suppliers. You can then drill into your data to find out how much, if any, was spent with woman- or Veteran-owned businesses, for example.
"A spend analysis helps you understand where the most and least spend is going," Thomas says. "Leaders can then inform stakeholders, and the organization can set goals."
An example of a goal is increasing the number of Black-owned or LGBTQ+-owned suppliers. An organization's goals will depend on the results of its analysis, which can be repeated to track progress. A proper analysis depends on an accurate dataset, which is why corporations and government agencies often verify that diverse businesses are certified before partnering with them.
Examples of supplier diversity
Examples of supplier diversity include the purchasing of goods and services from:
Minority-Owned Business Enterprises (MBEs)

Hispanic
African American
Asian
Native American

Women-Owned Business Enterprises (WBEs)
Veteran-Owned Business Enterprises (VBEs)
Service-Disabled Veteran-Owned Business Enterprises (SDVOBEs)
Lesbian, Gay, Bisexual and Transgender Business Enterprises (LGBTBEs)
Disability-Owned Business Enterprises (DOBEs)
Small Business Enterprises (SBEs)
The types of products and services purchased vary widely and depend on an organization's needs. Whether a diverse business can meet those needs and satisfy the organization's requirements is a factor, as well as whether a diverse business supplying a particular product or service exists. Organizations can partner with diverse businesses on anything from promotional products to IT services, logistics, real estate services and more.
How do you tell if a business is a diverse supplier?
A diverse business becomes qualified as a diverse supplier after being certified through an independent third-party organization. For example, the National Minority Supplier Development Council (NMSDC) certifies minority-owned businesses, while the Women's Business Enterprise National Council (WBENC) certifies woman-owned businesses. A certification can connect diverse businesses with opportunities at government agencies and corporations, such as ADP.
The following organizations can help you identify diverse suppliers:
Disability:IN
National LGBT Chamber of Commerce (NGLCC)
National Minority Supplier Development Council (NMSDC)
National Veteran Business Development Council (NVBDC)
Small Business Administration (SBA)
Women's Business Enterprise National Council (WBENC)
ADP's commitment to supplier diversity
ADP supports diverse businesses in communities where it conducts business and is a proud member of various communities worldwide. ADP's supplier diversity mission is to build relationships with and purchase goods and services from certified diverse suppliers that can help the organization grow. Its supplier diversity objectives include:
Actively seeking certified diverse suppliers
Including diverse suppliers as a part of strategic sourcing and procurement
Communicating the value of supplier diversity internally and externally
Using supplier diversity results to meet clients' supplier diversity requirements
Thomas says ADP has a diverse-business consideration process, regardless of a diverse business's size, industry or specialty.
"One of the first requirements is that you are certified diverse. If you aren't, we want to get you certified," she says. "Through a partnership with ADP, you can grow and scale your business. We have many different needs across various industries and specialties, so don't hesitate to reach out and discover what may be available to you."
Find out how to register as an ADP diverse supplier or learn more about ADP's supplier diversity program on ADP's supplier diversity web page.