How Organizations Can Demonstrate Dedication to Diversity, Equity & Inclusion All Year-Round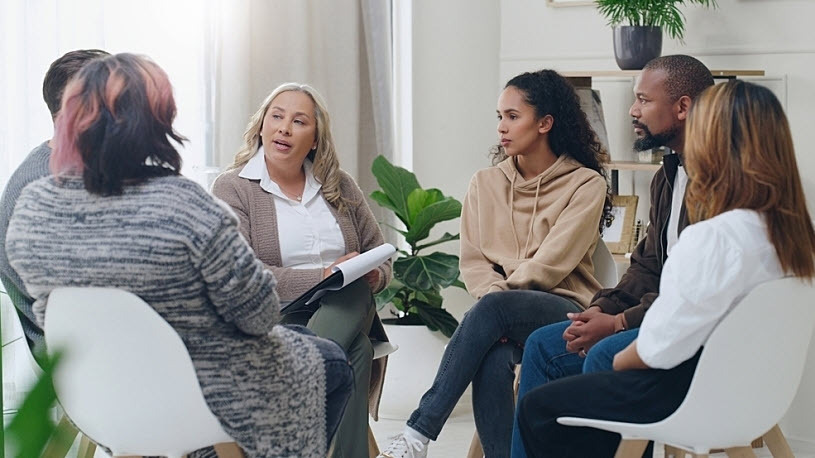 In today's climate, where many companies are cutting costs and teams have reduced budgets, how can leaders and organizations show genuine support and dedication to diversity, equity and inclusion (DE&I)?
There isn't a magic program or policy that will foster inclusion at your organization. Fostering a culture where ideals are walked out daily by leadership and employees alike takes time, effort, and sometimes trial and error. What makes a significant impact at one company may not have the same effect at another. A holistic view of how DE&I affects retention, performance, employee engagement and brand reputation is important in creating a diverse and inclusive workplace. Leaders are realizing that business and inclusion are interconnected. Experts Helena Almeida, vice president counsel at ADP, and Yvette Gordon, senior counsel at ADP, joined forces in an on-demand webinar to talk all things DE&I and how new legislation may affect organizations and their policies.
Launch the on-demand webinar here: How Organizations Can Demonstrate Dedication to DE&I Year-Round.
Why inclusion matters
Showcasing commitment to DE&I is trending with employers, but many are starting to see a business case for inclusion. Helena Almeida notes the practical application, "There's a 56 percent increase in performance when an employee feels a strong sense of belonging and inclusion, and there's a 50 percent reduction in turnover risk." This means that inclusion positively impacts performance loyalty. DE&I programs can work through affinity resource groups, communication, mentoring programs, anti-discrimination policies, and training programs. Finding out what works best to help your employees feel connected and included is important.
Programs and policies aren't the whole picture, though. Regardless of the vehicle, leaders must also know their workforce through the numbers. Data and analytics can show retention rates, pay and more by demographics, age and gender breakdowns. A big-picture view of your workforce through data can help you identify gaps or areas of concern. Once those areas are identified, meet with your leadership teams to plan how you can allocate more time or resources to close that gap or realize your diversity or inclusion goals.
"A deep understanding of data is essential to a company's ability to identify issues and measure progress," Almeida said.
Fostering inclusion makes following the law easier
It's common knowledge for most employers that discrimination based on sexual orientation or gender identity is illegal. But following the law isn't the only reason to promote LGBTQ+ inclusion. Yvette Gordon remarks on one study about LGBTQ+ inclusion, "More than a third of LGBTQ respondents who did not feel a sense of inclusion at work were actively considering changing employers. And on the other hand, most individuals whose employers prioritized LGBTQ inclusion felt that the inclusion efforts resulted in meaningful support."1
When organizations and leaders take the time to educate their workforce and practice principles of inclusion, not only can it help reduce the risk of legal entanglements and the potential for expensive litigation, it boosts employees' trust and sense of connection to the organization.
State law requirements
More states are enacting laws surrounding DE&I, so it's important to consider how they might affect you and your employees. Keep in mind that remote employees may be required to be treated according to their state's law mandates, even if that's not the state of the organization's headquarters.
California employers must abide by employees' requests to be identified with a specific gender, name or pronoun, including gender-neutral pronouns. Additionally, California employers are not permitted to ask for identity information unless it's otherwise required by law, for example, for Form W-2 or Equal Employment Opportunity filings.
New York state law now prohibits employers from refusing to use an individual's requested name, pronoun or title. The state's guidance also outlines that an employer may ask an individual in good faith for their name and pronouns. However, this can be tricky because employers should not single out an individual when asking these questions. When asking employees in good faith about their gender identity or pronouns, questions should be asked of the whole organization's workforce in a standardized way.
Another law taking effect this November in New York City bans discrimination based on body size, adding weight and height to the list of protected categories. New York City would join several other jurisdictions, including San Francisco, Santa Cruz, Washington D.C., Madison, Wisconsin, and Michigan.
Washington State requires that employers make all non-legal references to employees — such as emails, photo IDs, org charts, directories and business cards — consistent with employees' preferred name and gender identity and expression.
Accommodation for pregnant workers – federal legislation
The federal Pregnant Workers Fairness Act went into effect June 27, 2023, and it covers employers with 15 or more employees by protecting employees and applicants who have known limitations related to pregnancy, childbirth or related medical conditions. While pregnancy discrimination is already prohibited under Title VII as a form of sex discrimination, employers may now be required to provide reasonable accommodation to employees and applicants with pregnancy-related conditions and complications like morning sickness, miscarriage, and post-partum depression. These accommodations could include schedule changes, such as a later start time, time off for medical appointments or to recover from childbirth or receiving a closer parking space.
The CROWN Act
The CROWN Act, a federal law proposed in 2022, sought to prohibit workplace discrimination based on hair texture or protective hairstyles, including afros, braids, locks, twists or bantu knots. While the federal act has not been signed into law, currently, 24 states and 52 cities, counties and territories have passed some version of the CROWN Act, and there are several more in various stages of the process of considering enactment. The bottom line is that employers are advised to build a welcoming and inclusive environment for all employees, regardless of their hair.
Key takeaways
DE&I strategies will continue to evolve along with other aspects of the workplace. It's important for employers to stay engaged and continue making the effort to create inclusive work environments where employees feel valued for their unique outlook and perspective. Having clear DE&I objectives understood on all levels of the organization is crucial to achieving your DE&I goals.
Dive deeper by launching the on-demand webinar: How Organizations Can Demonstrate Dedication to DE&I Year-Round.
1. Deloitte, Deloitte Global 2023 LGBT+ Inclusion @ Work, 2023