Time for a Promotion or Just a New Path? Fostering Employee Growth with Retention in Mind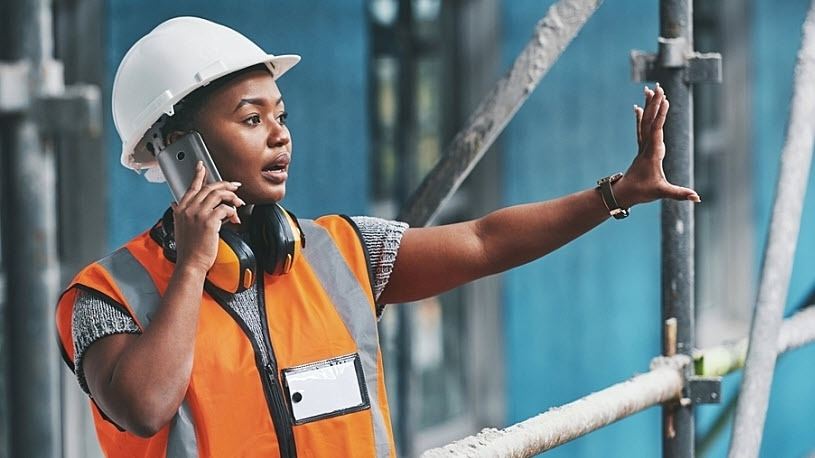 Promoting from within rewards employee excellence and develops your management talent pipeline. But a recent ADP Research Institute® (ADPRI) report suggests that newly promoted employees have a higher-than-expected exit rate. Strategically managing employee growth pathways may help mitigate this risk.
For organizations exploring ways to improve employee growth, engagement and retention, promotions aren't a sure thing.
New analysis from ADPRI's quarterly Today at Work report finds that 29 percent of people who received their first promotion left the following month. ADPRI's model estimate suggests that if a promotion hadn't been in the mix, only 18 percent might have left.
The takeaway isn't that promotions are a bad thing — employers certainly shouldn't resist giving them out when they're well-deserved. However, the ADPRI report suggests that managers should think about them more strategically and consider supplementing employee retention efforts with other meaningful opportunities.
Sandy Thomas, ADP's vice president of global talent and development, points out that while promotion and moving to new roles are causes for celebration, they are also moments of change that require care. Strong employee performance propelled the career bump and it can be very frustrating for anyone to feel that they are not performing at the same level while they are learning new job requirements and expected to deliver results.
Being aware of this and having an integration plan — a sign that you're invested in their continued success — can work to make the employee want to stay. Here are some ways that organizations can recognize employee success and foster growth while minimizing turnover.
Understanding today's employee progression landscape
A traditional way of imagining employees moving up in an organization is via a ladder, giving them increasing responsibilities along with a new title. However, the modern view of employee progression involves much more creativity. A common envisioning among HR and leadership teams is designing employee growth pathways or career paths. These nonlinear approaches can also be considered "career lattices" or, to use a term that Harvard Business Review recently used, "career portfolios."
Regardless of what you want to call it, the idea is to take a more holistic view of the whole employee experience by planning not only upward promotions but lateral moves, job rotations, mentorship and individual goal-setting. It involves rewarding outstanding performance and growing your management pipeline while also fostering career development and employee engagement in meaningful ways. Like promotions, these waypoints may be accompanied by pay raises, but as most HR professionals know, compensation isn't the only or even the best driver of job satisfaction.
How to strategically manage employee growth pathways
Employers should continue to recognize excellence by promoting people through the ranks. But, as the ADPRI report suggests, awarding a promotion may increase your risk of losing top talent if it's not approached with care, planning and support. Thomas suggests carving out the right timing and tailored initiatives to drive deeper employee engagement — such as making sure an integration plan accompanies promotions and other growth-based moves — are key.
Consider these tactics as you plan your approach to employee recognition:
Determine what motivates your employees
Leaders can take a more holistic approach to employee growth. Start by identifying your most motivated and committed talent. Engage those employees with ongoing recognition programs and regularly discuss their personalized goals. During these discussions, focus on understanding which opportunities they truly value. This can help you determine how to map out potential promotions, compensation increases and programming such as training and awards.
Explore what a growth plan should involve
Promotions can have two unwanted effects: They can make a person leave because they're more marketable to outside employers, or they can make a person leave because they were unprepared for their new responsibilities.
"The worst possible outcome," Thomas explains, "is to promote someone into a team leadership role without exploring their desire and interest in people management, for example. It is critical to proactively talk to team members about the aspects of their job they love and loathe, how they want to grow (e.g., in the role or change in position), and the various experiences available to prepare."
Keeping in mind the reasons why a person would leave if they were promoted can help you build better growth trajectory plans. A career pathway that involves giving an employee training, exposure to other lines of business, mentorship opportunities and the potential for merit-based raises communicates your investment in your employee's career. At the same time, it helps you deepen their engagement and commitment to the organization so they're more likely to stay if and/or when a promotion happens.
Create contingency plans when promoting talent
When you're promoting key talent into a leadership role, recognize that an executive or manager has a larger scope of influence on your organization. By the time a marketable employee has been promoted, they may already be considering their other employment options — both inside and outside. So, have contingency plans in place when promoting key staff into a new or high-impact role.
This might involve creating a succession plan for who could step in if an employee leaves or exploring how you'll counter another offer they receive. In other cases, it might mean asking for a certain amount of notice before a departure or exploring part-time consulting opportunities to help bring a successor up to speed. No single strategy can completely mitigate the risks, but having a plan in place allows you to efficiently handle any changes.
Incentivize promoted employees to stay
Develop strategies that can help you retain promoted employees beyond the risk zone of the first several months. While receiving a promotion may make them more marketable to other employers, it can and should also serve as the basis for deeper investment in your organization's success.
Retention bonuses, compensation structured around ongoing performance that's paid out over time, access to training and other incentives can help promoted talent reap greater benefits when they stay with the organization. By taking on a growth mindset and fostering that within your team, you can create a culture of employee retention and deeper engagement.
Striving to foster growth, engagement and retention at all levels
Promoting from within is a key strategy for developing your talent pipeline and recognizing outstanding team members. However, ensure the timing of promotions supports your overall goals and retention. Promotions can be one part of larger efforts, including pay increases, career pathway planning and other initiatives to raise employee engagement via growth opportunities.
The reality is that some employers miss the mark on timing and offer promotions to employees who may already be seeking other employment opportunities or haven't been prepared enough.
"Knowing that promotions are a time of change, leaders can proactively balance the desire for results with providing time to learn," Thomas explains. The way to reduce this risk, she advises, is to have an integration plan that outlines expectations, creates empathy for the learning curve, and provides opportunities to talk about everything that's "new" via regular check-ins in the first several months.
By approaching this aspect of the talent pipeline thoughtfully as part of how to improve employee growth, you can turn promotions and advancement along career pathways into important competitive advantages.
Learn more about employee growth and motivation in "The Hidden Truth About Promotions," the September 2023 issue of the quarterly Today at Work report from ADP Research Institute.