Retirement Plan and Payroll Integration: All Solutions are Not Created Equal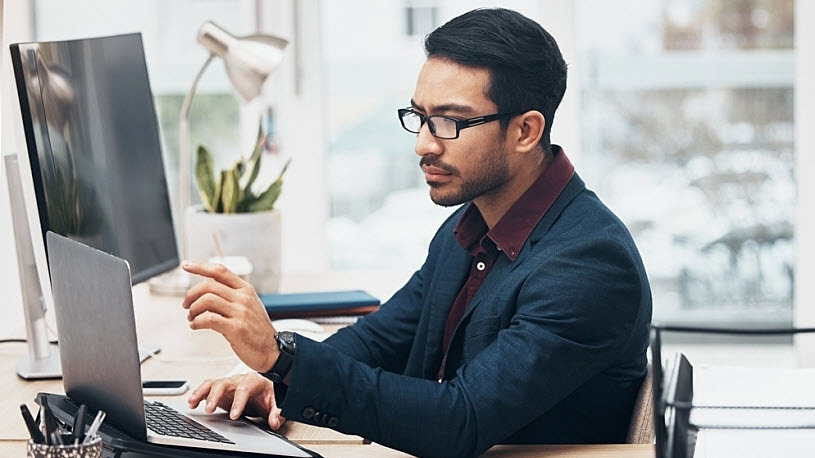 By Christopher Magno, SVP/General Manager, ADP Retirement Services
Integrating retirement plan data with your company's payroll data offers numerous benefits for plan sponsors. From eliminating manual entry to enabling smarter decision making, integration can be a game changer. Here's how to know if you're reaping all the benefits it offers.
With more companies than ever offering an employee 401(k) plan or other retirement plan, it's important to understand the administrative responsibilities — and how to run your plan efficiently while staying compliant with regulations.
Thanks to integration — the seamless connection of plan data with your payroll data — it's easier than ever to update records, handle participant contributions, and so much more. Plus, integration reduces your administrative burden, cuts costs and saves valuable hours in your day.
Payroll integration is a solution that can change the way you manage your plan, but it depends on who you're working with as your provider.
Employee retirement plans: 180° vs 360° payroll integration
Many of today's retirement plan providers tout their integration capabilities, which often means they partner with a third-party payroll integrator to provide a flat file feed. However, a closer look on the technical side shows that most are sending data one way from the retirement plan to the payroll provider (180° integration) rather than closing the loop with full 360° integration that shares and automatically updates data in both platforms.
What's the difference?
Continuous data sharing between platforms means critical plan information and employee records are automatically shared and verified for accuracy.
The benefits of integrating payroll and retirement plan services with a single provider can be a smart move for a busy plan sponsor. For example, ADP's integrated payroll and retirement plan platforms offer key advantages:
Updates such as employee deferral changes, termination dates, address changes and eligibility are done in real-time, not through batch files or at your next payroll.
Employee data remains within ADP's ecosystem, so sensitive employee information is passed safely and securely.
No manual data entry or funding requests are required.
Sophisticated programming verifies plan document alignment, identifying and flagging potential data errors.
For plan administrators, this can add up to more efficiency, accuracy and less risk of data breaches and compliance missteps.
More benefits of payroll and HR services integration
Employers that offer 401(k) plans and other types of retirement plans want to be sure eligible employees are taking full advantage of this valuable benefit.
Surprisingly, payroll integration can help there, too, by providing a better retirement plan experience for your employees, which can translate into improved plan health and greater employee engagement.
ADP connects you and your employees to data and technology that make retirement plans easier to manage and more engaging. And with time-saving integration and seamless access to data and insights, everyone has more control in creating a brighter financial future.
For more information, connect with an ADP retirement specialist or call 1-800-432-401K.