The Emergency Savings Act of 2022: Reducing Employees' Financial Stressors
Part of a series | SECURE 2.0 Act Insights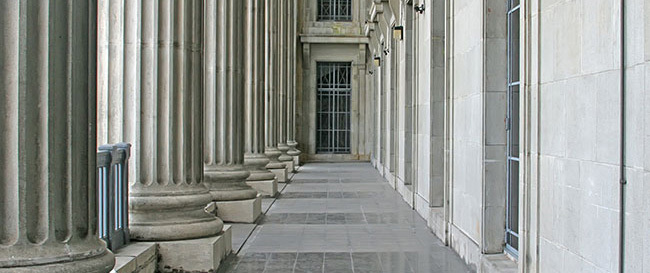 By Chris Luongo, DVP Strategy & Business Development*, Retirement Services, ADP
When employees cannot afford unexpected expenses, they often turn to their retirement funds. The proposed Emergency Savings Act of 2022 aims to fix that.
With inflation hitting a 40-year high, many Americans are struggling to keep up with rising prices. Studies show they're also putting less money aside for emergencies or long-term financial goals.
That includes your employees — and it's not good news for your business.
Financially stressed workers can't perform at their best when they're worried about meeting daily expenses or putting aside money for emergencies. Nor can they think ahead to saving for retirement, which adds to their stress the closer they get to retirement age.
Solving the issue of emergency savings
Research has shown that when people don't have access to savings often turn to their retirement funds to pay for unexpected expenses.
Proposed legislation now being considered by Congress as part of the SECURE Act 2.0 aims to address this problem in one of two potential ways:
Allowing companies to automatically enroll employees in emergency savings accounts at three percent of pay. Workers would be able to save up to $2,500, with excess contributions automatically shifted to the company's 401(k) plan.
Permitting workers to withdraw up to $1,000 from their retirement account for emergency expenses without incurring the typical 10% tax penalty for early withdrawal.
[NOTE: An updated article is now available: SECURE 2.0 Act of 2022.]
This emergency savings option may help lessen the impact of unforeseen expenses on retirement savings. In fact, a new survey indicates that 61% of workers enrolled in a company retirement plan would contribute to an emergency savings plan in addition to the retirement contributions they're already making.
Employer-sponsored retirement plan: A must-have for today's workers
With financial security on employees' minds, retirement savings benefits have become an important differentiator when it comes to attracting and keeping the skilled talent your business needs.

Source: 2022 Global Benefits Attitudes Survey, WTW, July 2022
Combined with financial wellness education and tools like emergency savings, a company-sponsored retirement plan will pay dividends for employees and employers alike.
For information on how the legislation might impact your current retirement plan — or to start the process to offer a retirement plan — reach out to ADP today.
*Registered representative of ADP Broker Dealer, Inc. (ADP BD), Member FINRA, an affiliate of ADP, Inc., One ADP Blvd, Roseland, NJ 07068 and Associated person of ADP Strategic Plan Services, LLC (SPS) an SEC Registered Investment Adviser. Registration does not imply a certain level of skill or services.
ADP, Inc., and its affiliates do not offer investment, tax, or legal advice to individuals. Nothing contained in this article is intended to be, nor should be construed as, particularized advice or a recommendation or suggestion that you take or not take a particular action. Questions about how laws, regulations, guidance, your plan's provisions, or services available to participants may apply to you should be directed to your plan administrator or legal, tax or financial advisor. ADPRS-20221012-3703