Why Benefits Technology Is A "Win-Win" for You & Your Employees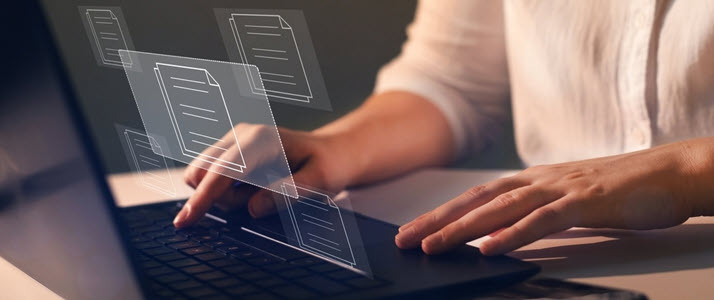 It offers powerful productivity tools to efficiently drive benefits administration and can help you — save time, improve employee visibility, protect data, facilitate compliance, and gain control over the benefits you offer. This technology can open the door to an improved benefits experience.
Not long ago, payrolls were processed on adding machines; administering benefits – even at the largest companies – involved a blizzard of paper forms; and the symbiotic relationship of payroll and benefits administration had yet to make it onto the radar screen of most employers.
Progress is the offspring of technology. A new wave of benefits technology have emerged through new software and systems, it has helped employers to transform theoretical ideas into readily doable strategies to administer their employee benefits plans. It also has presented employers with opportunities to pursue business advantages driven by changing business needs.
"The fact is the 'magic bullet' – or best benefits solution – is different for every employer," says ADP Insurance Services vice president of sales, Mike Loban. "In today's marketplace, employers should be leveraging the power, functionality and capabilities made possible by benefits technology."
Proactively dealing with change has also become part of the benefits technology toolkit. According to the 2021 Benefits Trends Survey from WTW (formerly Willis Towers Watson) an estimated two-thirds of U.S employers plan to "differentiate and customize their benefits over the next two years" with an increased emphasis on diverse benefits packages, improving the employee's benefits experience and leveraging digital tools and technology to enable more-informed employee decision-making.
Loban adds, "Advancements in benefits technology have generally supported a 'win-win' scenario for both employers and their employees,"
The shared benefit? Value.
Value for employers
1. Fewer manual errors
Using a digital process, such as a benefits administration platform, helps minimize repetitive manual data input. You can also easily update information and share it with insurance carriers immediately. Who wants to pay for a terminated employee's premiums because someone forgot to cancel their coverage or a piece of paper got lost? Nobody. Moreover, carriers may not be terribly forgiving when such errors occur.
2. Better reporting and improved compliance
Running a business comes with many compliance requirements, including HIPAA privacy rules, Department of Labor regulations, rules mandated by the IRS, and more. Organizing compliance-related data on paper can be overwhelming. Benefits administration technology can offer a single, easily accessible source of truth, putting you in a position to quickly respond to requests with accurate, up-to-date information.
3. Rules-based systems that automate manual work
With a digital benefits administration platform, you can set rules through employer applications and the system will not allow employees to operate outside those rules. In addition, a rules-based system can ultimately help minimize employer liability and costs – and save time.
Value for employees
1. Enhanced employee experience
From the employee's perspective, it is easier to use a single benefits portal when onboarding for their job and benefits, or simply to access their benefits information, rather than being required to visit separate sites or complete separate forms. All benefits are clearly displayed, and enrollment is straightforward and seamless, compared to a paper process that can be frustrating and time-consuming.
2. More-informed benefits choices
A rules-based online platform makes it easier for employees to explore and compare carriers, plan types and coverage details. This often includes a side-by-side comparison of plans and digital solutions that can help employees make timelier and more-informed decisions about their benefits.
3. Greater transparency and adoption of benefits
Paper-based, manual benefit processes place increased burdens on employees to maintain their printed benefits records. This includes the need for employees to provide their records on request. Digital benefits technology, on the other hand, enables easy access, convenience and greater visibility for the employee, not to mention a digital record is helpful to both the employer and the employee.
Get our guide: Build a better employee benefits program to attract and retain talent
Benefits technology can also help improve the benefits experience
Loban adds that benefits technology can also play a role in helping organizations to improve some market-wide limitations.
"The hope is that technology advancements can help to break down employer and broker silos to streamline benefits administration, improve the speed and ease of access to benefits information for more employees, and encourage the expansion of standardized integrated solutions throughout the marketplace," he concludes.
To learn more about simplifying your employee benefits options, please visit insurance.adp.com.
Automatic Data Processing Insurance Agency, Inc. (ADPIA) is an affiliate of ADP, Inc. All insurance products will be offered and sold only through ADPIA, its licensed agents or its licensed insurance partners; 1 ADP Blvd. Roseland, NJ 07068. CA license #0D04044. Licensed in 50 states. All services may not be available in all states. This information is not intended as tax or legal advice. If you have any questions, contact a tax or legal professional.