2022 Workforce Trends: Worker Safety Reshapes Workplace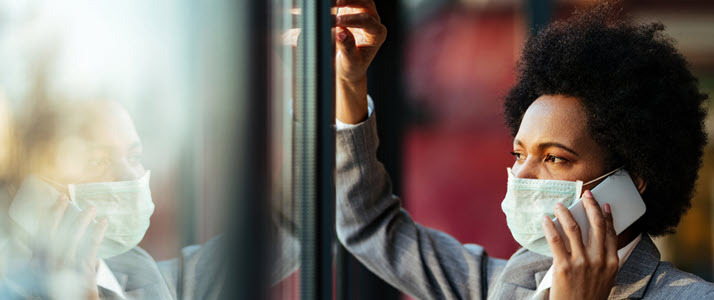 Worker safety remains top of mind as employers phase back to onsite work.
In this Workforce News Minute, ADP senior vice president for transformation and change communications, Deb Hughes, shares insights on how to create a safe and trusting workplace.
Hear more on worker safety and communication from Hughes in the video below:
More than three quarters of employees surveyed (76%) say their company is taking appropriate health and safety measures to protect staff, reports "People at Work 2021: A Global Workforce View" from the ADP Research Institute.
Go deeper into these trends with ADP subject matter experts. Launch the companion webcast on demand anytime: Major HR Trends to Follow in 2022.
Video transcript
Deb Hughes on worker safety:
You know, as we're moving forward in times of uncertainty, safety, whether or not it's psychological or physical safety, that is the most important thing. It will remain important and remain the priority throughout because you build trust when you ensure people that they have the ability to be safe. So that means you really have to make sure you have other ways to hear people and listen. The power of listening will have never been more important than in these times of change. The way that I have gathered and listened to people is it's multichannel, right? It's if, you know, sometimes it's just the way that people are emailing you and the language they're using. And if somebody usually speaks with in a very warm, like, hi, how are you tone, and now is very straight forward with no salutations, there's something there.
Pay attention.
If you have a tool like we use StandOut, if you use StandOut or a tool that really senses engagement and gives you a chance to have like, just emailing with each other or texting with each other, that's another way of hearing something that somebody might not want to say in a live conversation, but it gives you a chance to kind of hook in, pull back and say, hey, you mentioned this, can we talk about it?