The HR Challenges of International Business During and After COVID-19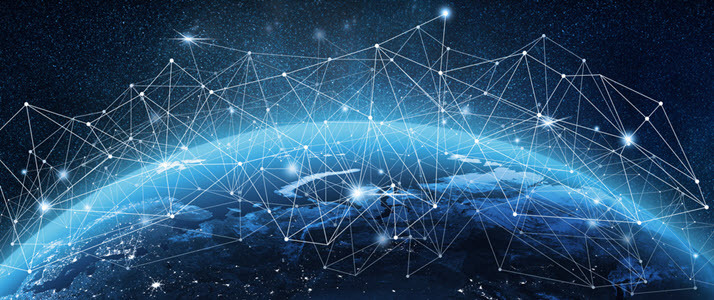 Leveraging international resources and finding new places to do business could afford organizations the reach and flexibility they need to remain competitive in their industry during and after the pandemic.
Few global human resource management (HRM) challenges have impacted the international business community to the degree that COVID-19 has. The global pandemic has made both local and international travel impossible for many businesses, forcing them to shift much of their work to the remote setting and adopt new tools and processes just to keep the doors open.
The current environment poses new challenges to businesses aiming to maintain and expand their operations internationally, and recent trade tensions between global powers have only added more risk and complexity to the situation.
Firms can navigate these concerns if they remain cognizant of the obstacles and opportunities they may present. Five key areas for business leaders to consider as they work to address global HRM challenges are: accelerating international expansion; technology and data analytics; recruitment and compliance; culture challenges; and human resources as a strategic contributor. Here we will discuss each of these in detail and offer guidance on how international organizations can manage and grow their business during and after the COVID-19 pandemic.
Accelerating international expansion
According to a World Trade Organization (WTO) press release from October 1, 2019:
"World merchandise trade volumes are now expected to rise by only 1.2% in 2019, substantially slower than the 2.6% growth forecast in April. The projected increase in 2020 is now 2.7%, down from 3.0% previously."
Despite these predictions, businesses are still seeking to expand internationally for a number of reasons. They might be aiming to establish a foothold in a new or underdeveloped market, or to tap into global recruitment pools to access the right talent. Leveraging international resources and finding new places to do business could afford organizations the reach and flexibility they need to remain competitive in their industry during and after the pandemic.
The business case for employees being tied to physical workspaces has lessened since the advent of COVID-19 as well. Remote work is here to stay, and with the appropriate tools and management, organizations can field teams of employees from just about anywhere. Bear in mind that these possibilities might pose new challenges to HR, such as the need to find professionals with skills that their business didn't require before the pandemic, or the decision of whether to outsource certain tasks to scale up their business.
Technology and data analytics
Firms looking to expand internationally must have the right technology in place to support their aims. For instance, global HRM challenges will be difficult to manage if organizations don't have the technological means to incorporate data into their decision-making process. But with dashboards that illustrate key performance metrics, and integrated business intelligence (BI) tools that use data sets to yield performance insights, organizations can harness data analytics to help inform the direction of their business in times of uncertainty.
Firms must also consider the strategic needs of the business overall and then provide the tools and resources that make the most sense for employees based on their respective locations and needs. Technology that is both global in its reach and personalizable will work best in most situations. For example, having a communication platform that can provide key information to specific employees at the right times will be critically important for many businesses. Adaptable tech must also be deployed where necessary to suit the needs of individual employees, such as people who are working remotely and people with disabilities.
Robust technology solutions can also help firms address compliance mandates, whether they involve conforming to appropriate payroll processes or providing accurate reporting about affirmative action plans. Business leaders will need HR collaborators who are well versed in these areas for three main reasons:
To understand and make recommendations about the organization's technology assets, on both a local and global scale.
To manage those tools effectively, ensuring that they meet the needs of the organization and its partners.
To provide subject matter expertise to business leaders in the form of insights gleaned from the data that the organization can access.
Recruitment and compliance
Global HRM challenges around recruitment and compliance can manifest in various ways, as laws and regulations differ across national jurisdictions. Again, securing talent across the globe can provide an advantage, but it does require organizations to have a clear understanding of the environment where they are seeking to recruit people. For example, labor laws may vary widely across jurisdictions, and significant penalties and damage to a firm's reputation can occur if these laws are not followed.
It's also important to understand what mix of employees would best serve your organization's needs, and for how long. If your business is expanding into a brand new foreign market, it may be worthwhile to deploy employees from existing business units (as expatriates assigned to perform critical work) to help establish the new units. The ultimate goal might be to recruit, train and develop local talent to assume the roles vacated by these expats at the end of their contract assignments. Firms can also invest in contingent workers (e.g., freelancers, contract staff) as part of their recruitment strategy to increase their access to talent on demand.
As organizations seek to expand internationally, they must conform to a number of requirements. To do this effectively, it will be important to understand the legal, cultural and ethical considerations at play in the new locale and balance them with business objectives. From a recruitment standpoint, this could mean that talent acquisition teams are composed of local subject matter experts who understand the nuances of "how things are done" in their markets as it relates to hiring talented people in a legal and ethical manner.
From a technology standpoint, quality data analytic tools and processes can help organizations uncover potential compliance pitfalls before they walk into them. For example, they could leverage compensation data to determine whether there are pay equity disparities within or across their business units.
Culture challenges
International expansion does not occur in a vacuum. Whether it happens as the result of a merger, an acquisition or some other shift, moving into another market usually results in a clash of cultures, which can be a multi-dimensional issue.
Addressing global HRM challenges related to cultural differences will require a high level of coordination, communication and understanding from the various stakeholders involved in the business. For instance, it could be worthwhile to provide cultural immersion training for employees from a firm that was recently acquired to give those employees an opportunity to understand their new environment and transition successfully.
HR as a strategic contributor
Because human resources practitioners perform many organizational functions related to the employee life cycle, they are uniquely situated to serve as strategic partners for their businesses. Ideally, they will have the skills, resources and capability to ensure that every employee can do their work effectively and in alignment with the organization's mission, values and objectives.
HR's efforts are particularly valuable in developing and guiding engagement and employer branding initiatives. HR professionals can leverage their role to understand and contribute to what drives employees to work better, whether that means managing training initiatives, retooling the firm's compensation structure or providing alternative work arrangements.
Organizations aiming to expand internationally face a number of hurdles in the current business environment, but they can overcome these challenges and achieve a successful expansion. Business leaders and other stakeholders must understand the global HRM challenges that come with international expansion so they can determine how to proceed legally, ethically and in a way that is conducive to ongoing work. The efforts of human resources practitioners will be critical in identifying these challenges and developing solutions that support effective expansions.
Learn more from the ADP-sponsored Economist Intelligence Unit report, Growing pains: The HR challenges of international expansion.