4 HR Tips for Managing Market Expansion Strategy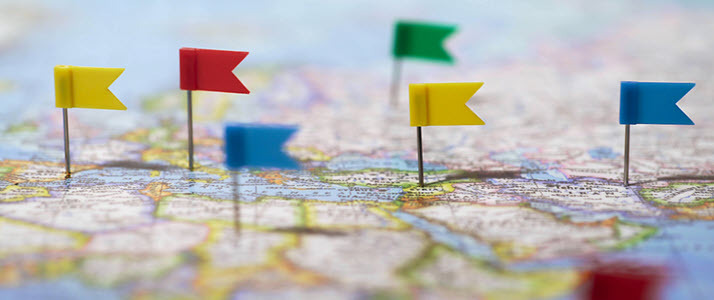 Despite evolving pressures tied to the global health crisis, market expansion strategy hasn't stopped — it's simply shifted. Here are four tips to help HR manage the move.
The COVID-19 health crisis has altered enterprise operations around the world. From the rapid uptake of remote work to enhanced physical safety solutions, policies and procedures must keep pace with evolving expectations and set the stage for short-term stability.
However, immediate gains may be lost if businesses can't create stable frameworks for long-term profitability. Because of this, shifting your organization's market expansion strategy is critical in the current business environment.
By combining global asset management with onsite inventory expansion, it's possible to better serve growing markets and pave the way for sustained market success. For human resource leaders, however, this creates a potential disconnect: How can they effectively manage expanding work environments without reducing efficiency or drastically increasing total risk?
Shifting gears
The early days of COVID-19 put a lot of strain on existing supply chains. As EPS News notes, 75% of organizations were already reporting supply chain disruptions in the first few months of 2020, and these disruptions increased dramatically as COVID-19 made its way to American shores. The solution lies in diversification and regionalization.
According to recent research from Deloitte, it's critical for organizations "to move quickly to activate secondary supplier relationships and secure additional critical inventory and capacity." In effect, this means shifting away from the single-source model that's still favored by many enterprises but no longer viable in a post-COVID-19 world. Meanwhile, as the Harvard Business Review recommends, "managers should consider a regional strategy of producing a substantial proportion of key goods within the region where they are consumed." Not only will this provide a buffer against localized supply chain disruptions, but it will also enable businesses to accomplish more just-in-time inventory objectives.
For enterprises, the increasing demand for diversified, regionalized supply chains isn't new — it simply took the massive push of a global health crisis to become a priority. And in the same vein as remote work, even a return to relative normality won't see a rollback on supply chain changes as organizations build out a more agile and adaptive international market expansion strategy.
For HR, this shift comes with challenges around effective localization. How can they ensure constructive employee management without negatively impacting performance? Here are four tips to help HR teams handle the new normal and lay the groundwork to get ahead of the game.
1. Take your time
While current conditions have put many organizations into fight-or-flight scenarios that demand an immediate response to ensure ongoing operational success, it's critical for HR teams to slow down and evaluate new regional rules, regulations and realities before committing to any course of action.
Here's why: Global brands trade in part on product performance and in part on their reputation. Consumers are willing to cultivate long-term relationships with brands they find consistent, trustworthy and forthright, but rushing into regional markets can put a brand's reputation at risk if HR leaders don't do their due diligence.
Consider the creation of employment agreements in the United States versus those in Mexico. In the U.S., "at-will" agreements are common, while in Mexico written employment agreements are mandatory, as L&E Global points out. Taking the time to asses local employment expectations and ensure compliance may reduce the speed of supply chain shifts, but it's more likely to pay off in the long term than not doing so.
2. Map HR mandates
It's important for HR teams to develop a more robust map of specific HR mandates within each country of operation and ensure that this data is fully documented, stored and available for later use. This is especially critical for firms moving from single-source or dual-source supply chains to five, ten or even more regional relationships, as each country has its own rules governing everything from contractual context to conflict resolution.
In Belgium, for example, written contracts are mandatory, but it is no longer permissible to include trial or probationary periods in contracts except in very specific circumstances. As noted by Chron, more generalized divisions exist between common HR polices in Asian and North American firms. Enterprises in Japan and Korea, for example, prioritize the resolution of conflict through accommodation and compromise, while U.S. processes focus on formal complaints and resolutions. As a result, mapping and embracing local HR policies is a must.
3. Identify Operational Issues
Despite best efforts, operational issues will always remain, informed by the sheer volume of HR data that teams must now handle, and thanks to the growing number of tasks that must be completed to ensure compliance. Other considerations include tasks related to contract creation, onboarding, scheduling and benefits management.
When you duplicate these expectations across five, 10 or 20 markets, even experienced teams can easily be overwhelmed. Here, it's worth looking beyond the office for robust and reliable HR solution providers that can help shift key tasks into the cloud, in turn reducing total resource use and the risk of human error.
Our request to ADP was simple: transition 47 countries to a single global payroll in nine months. ADP accepted the challenge and proved to be up to it. We are better organized and more efficient internally because we know we can depend on ADP to manage and deliver.
- Joe Williams, Global Payroll Director, Lenovo
4. Leverage local talent
While at-a-distance HR management is possible — and more streamlined thanks to digital-first solutions — increasing supply chain localization can benefit significantly from the addition of local talent on the ground.
In the same way that an organization developing a new market expansion strategy may understand the basics of the language and customs in a given locality but still struggle to develop winning ad campaigns there, organizations could respect the structure of HR regulations without appreciating their broader context. This can lead to cultural disconnects around hiring new staff, implementing new policies and reducing talent turnover. To help prevent such disconnects, businesses can leverage local human resource professionals backed by international teams and comprehensive digital support to improve operational inroads.
International market expansion strategy development hasn't stopped — it's simply shifted gears. To survive in a post-COVID-19 world and safeguard against supply chain disruptions, businesses are diversifying and regionalizing their efforts to improve overall resilience, and these efforts naturally create new HR challenges that must be addressed to ensure multi-site supply chain success.
Learn how ADP can help. Get our guide: The HR challenges of international expansion