Evolution of Pay, Part 2: Future Pay Options Can Help Attract and Retain Today's Workers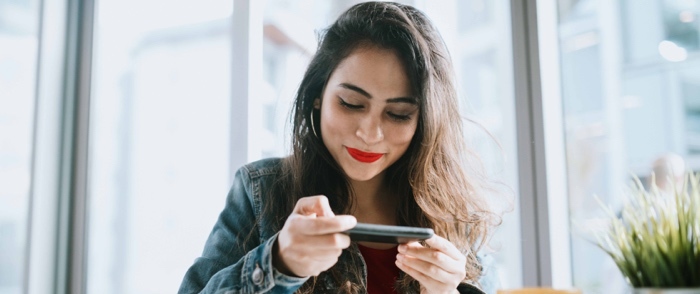 The future of pay will be faster, digital and connected. Workers are eager for this change, and it's up to your organization to give them what they want. Fortunately, these exciting new methods are only going to get better.
Imagine this scenario: A group of millennials have dinner and, afterward, pull up their favorite ridesharing app to get back to their apartment. They log into their apps to share the cost, but one of them is having app trouble. So another in the group covers that person's share, but is immediately reimbursed by the troubled friend via Venmo.
Everything is split, settled and paid before the group makes it to their front door, and it's all done through their phones. Can you see any of them saying "Hey, I'll write you a check?" Of course not.
Technology has completely changed our day-to-day lives, but pay delivery options are still catching up. However, the future of pay is just around the corner. To get an idea of just how much technology will influence the future of worker wage payments, we sat down with Doug Politi, President of ADP Compliance Solutions, for a Q&A to help prepare business leaders to address pay trends for the evolution of pay to come.
Q: Why are workers unsatisfied with traditional pay methods?
Politi: "Workers want faster and more convenient access to their pay. The current pay delivery system of direct deposit and paper checks doesn't fit with how workers today want to manage their money. Our phones have replaced cash and paper checks, but traditional pay delivery is still based on a bank account.
Not only is this less convenient for some; it's a serious cost for workers who are underbanked or unbanked altogether, which is the case for more than 25% of U.S. households. Traditional pay delivery methods force these workers to use expensive options like check cashing stores to get access to their money. We owe them better.
By the way, I use the word 'workers' instead of 'employees' because the future of pay affects not only the traditional employees of firms, but also gig workers."
Q: What new pay delivery options are already available?
Politi: "Employers can already offer new pay delivery options such as a paycard or debit card. On payday, workers who pick this option will get their money loaded on their card, which they can use to make ATM withdrawals, pay bills online and transfer funds to other accounts, like those of family members.
And while this system is currently based on cards, it's quickly shifting to digital accounts so workers can manage their funds from a smartphone or watch. Suddenly, managing their paycheck becomes all mobile, automatic and as easy as sending a text message---providing such a better experience for the worker.
The key is adding choice of payment. Those who want direct deposit and paper checks can still get them, while others who prefer paycards or digital accounts like Wisely by ADP and Venmo can use those instead."
Q: Why should employers consider new payroll options?
Politi: "Financial wellness is a top priority for today's workers, and workers increasingly welcome the role of their employer in providing tools to help them better manage their finances. Adding new payroll methods with more speed, flexibility and management options can be a simple but effective way for an organization to gain a hiring and retention edge, which is especially critical in this tight labor market.
More than 60% of workers surveyed said if an employer offered more payment flexibility (e.g. the ability to select pay frequency, same day pay, or early access), it would make a difference in whether they would accept the job offer.
Younger generations are less likely to have bank accounts and credit cards than baby boomers, which is why 64% of millennials think paycards should be available as a payroll option. Also, 1099 and gig workers, who struggle at times to get paid in a timely manner, prefer these new methods that can pay quicker.
In addition, 98% of employers surveyed agreed that workers' financial wellness has a direct impact on their organization, most commonly on productivity, engagement and turnover.
Q: Are there any drawbacks?
Politi: "It can take time to get used to a new payroll options. Employers can't just provide new choices and expect workers to rush into them without some guidance. Ask your payroll provider if they can hold training sessions so your workers know how to use all their methods effectively.
Q: What's coming in the future?
Politi: "We are entering the era of on-demand pay, where employees can access a portion of their earned but unpaid wages before payday. Right now, ADP offers this capability for emergency advances. In the future, workers will have an option to be able to access all their pay when they want to access it in a more worker-centric pay model.
As I mentioned, paycards and virtual accounts can also help workers with their financial planning. They can set up their paycheck so a portion automatically goes into savings envelopes; the money's there if they need it, but it's not in front of them, so there's less temptation to spend.
As workers use these payroll methods, the virtual system can track their spending to see whether they're meeting their budgets. For example, if they are running hot and spending too much in a category — like restaurants — they might get that warning early. 74% of workers want to work for a business that cares about their financial wellness, and these new payroll options can help with just that. A common theme we heard for workers was asking us to, "save them from themselves."
The future of pay offers on-demand, digital and more connected compensation options. Employers must begin exploring those options now because the technology is already here, and this future will benefit the worker, organizations and the economy itself.
Learn More
Download the ADP Research Institute® report on The Evolution of Pay.
Read: Evolution of Pay, Part 1: Remember Paychecks?
Direct from the researcher, read, Evolution of Pay: Work Status and Payroll