The Future of Pay: An Effortless Employee Pay Experience Starts with Access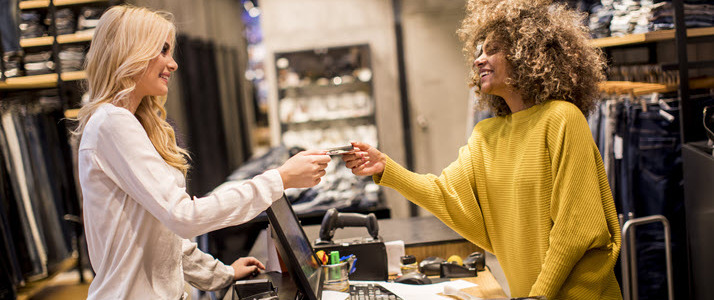 Organizations that broaden access to wages will earn the appreciation of digital-centered employees and put themselves in a better position to pay workers of all kinds.
With the swipe of a finger, people can now make payments and manage their finances entirely on their mobile devices. These digital wallets provide instantaneous access to funds and enhance purchasing power almost tenfold.
But this technological and socioeconomic movement will trip on a huge hurdle if people can't quickly take possession of their money. That's why the future of payments hinges largely on how fast organizations let employees access their earned wages and other payments.
Workers expect employers to get with the times — and the times call for organizations to offer the same consumer-grade experiences their employees enjoy outside of the workplace.
The Next Step
Access to pay is critical to employees. The majority of them interact with financial institutions, service industries, retailers and other businesses in the digital ecosystem, where payments can be made without paper and balances and transaction histories are viewed in real time. The last piece of that puzzle is pay. Increasingly, workers will expect and demand to have fast, unencumbered access to their earned wages. If organizations ignore these shifting winds, prospective and even current employees will look elsewhere for jobs that accommodate them more effectively.
This turning point for payments is not unlike others throughout the last 70 years. In 1949, Automatic Payrolls, the parent company of ADP, offered specialized payroll services to companies so they could focus on other tasks. Employees could get paid in a more consistent fashion. In 1998, ADP introduced PayExpert, the industry's first complete payroll processing service, and two years later launched ADP Enterprise Payroll Services, which offered a comprehensive web-based payroll and accounting platform for corporations — with both services, again, aiming to make access to pay easy for businesses to handle.
Personal Advantages
Two decades later, a new threshold is being crossed with the rise of the digital economy. As much as 15 percent of the U.S. population do not have a bank account, while another 10 percent is considered "unhappily banked," joining the masses of "unbanked" people in Asia, Latin America and throughout the world.
Greater pay access allows for the unbanked to have an opportunity to take possession of their wages if their employer meets them halfway on digital pay services such as Venmo, PayPal and other technologies. If the unbanked have frictionless access to their earned pay, they can tap the luxuries that "banked" employees enjoy: online purchases, greater ease in paying bills and tracking expenses, and an ability to better manage their money and build up their savings. Additionally, banked employees will appreciate their employers joining them in the digital economy.
Access is the Foundation
Organizations should make an effort to start surveying the technologies and processes that enhance access to pay. It would also help to stop viewing compensation as simply the payment of dollars and cents but rather the transfer of recompense that can also be accomplished through digital means. That philosophical shift alone will best prepare an organization for the actual technical move that increases access.
An organization that is flexible in how it pays is ready to address the varied fiscal needs of a diverse workforce. Workers of all abilities and economic backgrounds will be in a better position to manage their finances, and they'll appreciate the commitment of an employer that is willing to expand access to pay.
The organization, meanwhile, will have the flexibility to ramp up payments to freelance workers when projects require their services. Payroll information for these workers is kept to a necessary minimum, and the system is always in place for the next project.
Access lays a foundation for speedy pay and engenders engagement initiatives such as personal finance wellness. With seamless, encompassing access to earned wages, employers can be confident they are on the leading edge of the evolution of pay.
For more insight, explore ADP's report, Employee Financial Wellness Programs: Employer Guide.
Go Deeper
Related Articles
Evolution of Pay, Part 1: Remember Paychecks?
Evolution of Pay, Part 2: Future Pay Options Can Help Attract and Retain Today's Workers
[From the researcher's perspective] Evolution of Pay: Work Status and Payroll