The View From ADP: How You Can Reap the Benefits of Technology in Recruitment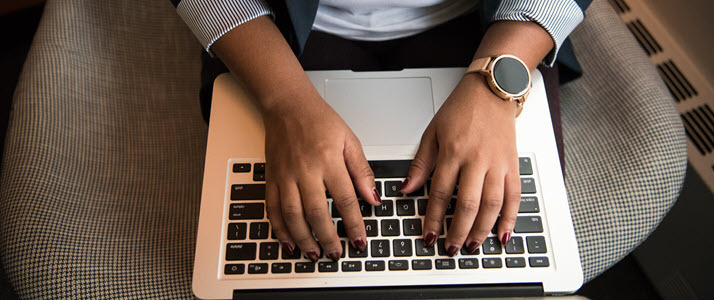 In the world of recruiting, technology can help organizations remain competitive and provide the best candidate experience possible. Businesses can use technology to attract top talent and make the best decisions about hiring.
The Future of Recruitment is "Tech"-nically here. (Pun intended!) At ADP, we're leveraging technology to significantly aid in streamlining the hiring process, while improving the candidate experience. When considering a talent acquisition tech stack, the focus should be less on what technology to use, and more on the benefits and advantages it offers as part of the recruitment process.
In a competitive talent market, and even in one transformed by the challenges of a pandemic and an uncertain geopolitical environment, companies should still invest in optimizing their hiring process and improving their candidate experience.
Although it may seem counterintuitive, employers shouldn't underestimate the benefits of recruitment technology in setting them up for long-term success. With shifting unemployment rates, the number of candidates is rising while the number of recruiters dwindles, amplifying tension in the system, and adding elements that didn't exist a year ago. However, more applicants don't necessarily translate into the "right" talent and can tax the system, creating negative consequences.
One trend we see globally is that in their panic to find employment, new job seekers have loosened their criteria. They are taking a "spray and pray" approach to applying for jobs, regardless of their true interest or qualifications. On the other hand, the most highly sought after passive talent is staying rooted in place and is less willing to leave a known situation.
The smart use of technology can remove time-wasting recruiter activities like weeding through resumes, answering frequently asked questions, and empathetically turning away applicants without harming the employer brand and the candidate's experience.
At ADP, we've chosen a carefully selected set of tools to help our recruiters meet the demands of their roles, to reduce our costs, and to provide a candidate experience that continuously attracts top talent.
To effectively choose a tech stack, companies should start by examining their current candidate pain points and recruitment model. Based on these, they should choose a tech stack that solves their most burning issues first. As an example, if scheduling is taking too much time or frustrating to their candidates, a chatbot/AI scheduling tool might be the first tool they consider implementing. Our advice is to lead with a business case and know exactly how this investment will pay off.
Define the Recruiting Tech Stack
Pro Tip: We found using a combination of technologies that integrated into our applicant tracking system (ATS) was the best approach for achieving our goals. Although technology at multiple stages of the recruiting funnel can be helpful, if the chosen products don't integrate with your current technology, you run the risk of recruiter pushback. We believe having all functionality appear as if it is inside "one system" yields the best engagement from our recruiters and maximizes our investment.
At our core, we have a collaborative and welcoming culture, which we try to reflect in our recruitment process. We start at the top of the funnel using tools that can help us build relationships with prospective employees. We've invested in global career sites that offer market-specific content by country in local languages. We've also done the research to create employer value propositions (EVPs) and talent personas that allow us to customize our messaging to speak to job seekers where they are. We've used these learnings and incorporated them into recruitment marketing and associate referral platforms, and most recently, a brand-new tech career experience. These provide a backbone for our top of funnel tech stack.
Recruitment marketing tools make it easy to distribute newsletters and other educational content to interested job seekers. Our latest project will incorporate artificial intelligence tools that include candidate chatbots, interview scheduling, and tools to filter resumes and applications automatically. Together, these tools will help us make hiring decisions more quickly and allow us to more easily identify and engage the right talent before they turn their attention elsewhere.
Once the technology is in place, companies should measure the impact on metrics such as conversion rates and cost per hire. At ADP, we track Net Promoter Score (NPS) at the time of the hire, and then, 120 days later, we ask both the hiring managers and the new hires we selected if they are happy with the situation. These insights help inform our decisions around the entire hiring process, such as quality of hire, accurate portrayal of our culture and job requirements, etc. Early on, we illuminated some opportunities for improvement in specific geographies and business units, which we corrected with changes to the job descriptions and adding more day-in-the-life information during the hiring process.
Transform the Candidate Experience
After taking a closer look at the candidate experience, we identified a few gaps. Historically, we consistently received high scores from candidates we hired, but we found scores were much lower from those candidates not selected. Sound familiar? For anyone who manages an employer brand, you may be well aware that if not done right, how you handle candidates can hurt your employer brand and company reputation. When you stop to think about the number of applicants not hired, that's a large pool of potential brand advocates or detractors. The good news? It's something you can control.
When we dug down into the scores of candidates not selected, we discovered the number one issue was communication. These candidates fell into the proverbial "black hole." Many employers undervalue "closing the loop," but it's critical to protect relationships and strengthen an employer brand. Consider using tools that provide automated but human-sounding notifications to candidates throughout the recruiting process to maintain transparency, whether they're moving forward or not. Many candidates prefer to get a timely rejection than no communication at all.
We also found that having pre-approved "feedback" available for candidates has helped to drive those NPS scores up. It goes a long way to make people feel like the time they spent interviewing for a job was well-invested.
Equip Recruiters for Success
Five years ago, talent acquisition became more of a marketing game. Now, talent acquisition is becoming more digital and technology driven. Investing in technology has impacted how our recruiting teams approach their work—allowing tech tools to lay the foundation of our hiring process and streamlining the efficiency of recruiting. Over time, you may need fewer recruiters on the ground as a result. We are taking our technology to the next level to streamline time-consuming processes like application screening to free up recruiters to focus on building relationships and vetting candidates, further enhancing the candidate experience.
Companies who use recruitment marketing tools effectively can make the recruiter's job easier and give a more interactive and positive candidate experience, allowing applicants to learn more about the business before they even apply and make the rejection process more positive.
In the world of talent, companies who use technology effectively will increase their competitive advantage and have an opportunity to create a better candidate experience. They will be in an easier position to attract top talent and make the best hires. That said, technology selection isn't a one-size-fits-all solution. Choose what fits best for your budget and allows you to solve your most pressing issue. Technology is a journey, and with more innovations coming to the market each year, the possibilities are endless.
Learn more
Search ADP tech career info and read our tech blog.
Visit the careers site to learn about working for ADP.