Staying Compliant With School-Related Parental Leave Laws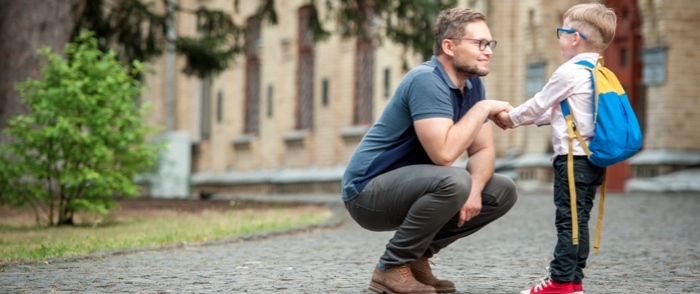 Several states have laws that allow employees to take time off for school-related meetings and activities.
As any parent knows, it's a constant challenge balancing the demands of work with those of raising a child. To increase flexibility in the workplace and allow working parents the time off to attend important events in their children's lives, numerous states have adopted school-related parental leave laws.
There's no federal law that requires employers to provide time off for parents to attend school activities, but several states have taken the initiative to require employers to allow for this kind of time.
Understanding the Differences by State
While the laws vary by state, generally, they provide employees with the right to take time off from work to attend school- and daycare-related meetings and events.
For example, in California, employers with 25 or more employees must provide up to 40 hours of leave per year to attend school activities, but no more than eight hours per month. Employees must use accrued vacation or personal leave and provide their employer with reasonable notice of their absence. The law also requires employers to provide unpaid time off for an employee to attend disciplinary meetings involving their child.
In contrast, in Nevada, employers with 50 or more employees must provide four hours during a school year to attend education-related activities. Such leave is unpaid and requires advance notice from employees. The law also makes it illegal to terminate an employee for their attendance at school meetings.
According to Sushma Tripathi, Vice President of Workforce Strategy and Compliance for ADP, such laws cover more than just a traditional definition of a parent.
"Many of these laws cover not only biological parents, but also those who have legal custody or who are acting as a parent," she says. "These laws generally protect employees from any kind of discrimination or retaliation for taking leave."
Other states with these kinds of laws on the books, according to SHRM, are Illinois, Massachusetts, Minnesota, North Carolina, Rhode Island and Vermont, as well as Washington, D.C.
The Benefits of a Flexible Schedule
In addition to providing time off per state law, employers may decide to offer flexible schedules or work from home arrangements as a means of helping employees manage their busy schedules. These can be a part of a strategic leave policy that can help attract and retain talent.
"Employees may be able to build their hours around their children's day care schedules, or perhaps the employee can work early in the morning, take an afternoon break to pick up their kids and then resume work later in the evening," says Meryl Gutterman, counsel for ADP's Small Business Services division.
While the adoption of flexible schedules can provide employees with the work life balance they seek, according to Gutterman, flexible schedules may not be practical for every job or for every company.
"As an employer, you need to carefully assess what's best for your business and determine which jobs, if any, can be done effectively with a flexible schedule," she says.
Put it in Writing
Given the differences in leave laws by state, if your organization maintains operations in different states, you should familiarize yourself with the relevant state laws to ensure compliance.
Furthermore, with employees eligible for different types of leave, such as sick and family leave, Gutterman recommends that employers develop written policies pertaining to employee leave, including whether the time off will be paid or unpaid, and the employee's responsibilities to notify the company of their intended leave dates.
Many employees struggle to maintain the appropriate work life balance. Given the emergence of school-related parental leave laws, plus the ability to offer alternative work schedules, flexibility in the workplace is becoming a reality for many employees of small and large businesses alike.
Learn More
The future of workforce management has arrived, and with it comes myriad complexities. Get the guide: The New Generation of Workforce Management