Retain Employees With Strategic Benefits and Leave Policies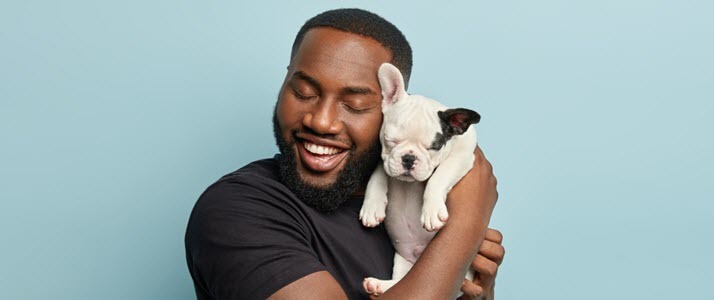 Competitive and compliant leave policies can benefit both the employee and employer.
With the tight labor market and a swiftly changing legislative landscape, HR leaders must ensure that leave policies for employees are attractive, modern and compliant to retain top talent. While legislative trends will likely add to the complexity of compliance demands moving forward, your employees will still expect a strong and compliant leave package.
Here's what you can do to stay ahead.
Stay on Top of National and State Paid Time Off Trends
There are a few paid time off trends HR leaders should know to produce a solid leave policy and retain their employees.
First, the U.S. has been experiencing a widespread labor shortage. Couple this with the fact that the U.S. unemployment rate is at an all-time low, and it makes sense that there would be tougher competition for talent. To help address this, employers should consider getting more creative with their leave policies.
For instance, leave of absence and bereavement boundaries are changing for things like…pets! In addition to maternity, paternity and adoption leave, some employers are now considering more modern leave opportunities, such as paid "pawternity" leave which offers employees time off to bond with a new puppy. There is also pet bereavement leave which allows time off when and employee's pet passes away.
On the national front, the U.S. currently has no federal paid leave legislation. The Family and Medical Leave Act (FMLA) of 1993 offers 12 weeks of unpaid, job-protected leave for eligible employees to care for a new child, family member or their own serious medical issues. However, Congress has introduced proposals for paid family leave, including the New Parents Act.
Many states are also considering paid leave legislation, and a handful have already implemented their own, namely California, New Jersey, Rhode Island and New York. The District of Columbia has paid time off legislation, and the states of Massachusetts and Washington are soon to follow in 2020 and 2021, respectively.
By aligning your strategy with these trends and offering a variety of paid leave options at your business, you'll be well positioned to attract candidates looking for time off benefits and a solid work-life balance. Businesses that don't offer a range of leave policies for employees may find it increasingly difficult to compete in the labor market.
Devise a Strategic Leave Policy
By crafting a well-rounded leave policy, you can look to attract and retain employees with the right strategic fit for your business. As you construct your policy, consider the key factors that could make a difference in the current landscape, including the realities of managing a multigenerational workforce.
Base your strategy on the talent you would like to attract, and then determine the probable costs associated with doing so. Be sure to look at your competition and assess the demographics of your workforce to make sure that your leave policy is appealing to candidate pools you are targeting, such as aging baby boomers or millennials with both elderly parents and children who are looking for work-life balance.
The particular issue of helping your employees strike a balance between work and personal life is critical to the success of your efforts. You could do so by offering flexible work schedules and telecommuting options, encouraging vacations, and allowing personal leave or unpaid time off for life events that don't fall under the Family Medical Leave Act (FMLA). Well-being programs and other employee perks that promote work-life balance can help your employees feel less stressed and more valued, which can increase job satisfaction and lead to greater productivity at work.
Decide who is going to administer and manage your leave policy and how you're going to provide transparency to your employees. Your leave policy will require ongoing evaluation to ensure that your business is following best practices, remaining compliant, increasing workplace productivity and maintaining a competitive edge.
Consider Outsourcing
An HR outsourcing partner can help your business administer a leave policy that meets both state and federal requirements and reduces the chance of legal issues or lawsuits arising from inconsistency and noncompliance. By choosing to outsource, you may find it easier to communicate with employees and managers, coordinate with your current payroll tools, and determine if leave should be paid, unpaid or partially paid.
An HRO can also construct a competitive leave policy by initiating a targeted recruitment plan to attract top talent. In addition, if you opt to work with an HR outsourcing firm, you'll have a dedicated team of resources for workforce planning and payroll support, which may help improve workplace productivity and employee satisfaction, and reduce turnover.
Competitive and compliant leave policies can benefit both the employee and employer. With the right policy in place, your employees will have the flexibility and work-life balance they need and expect, and your business will have an additional advantage that can help you stay ahead in today's labor market.
Go Deeper
Is your organization committed to helping your employees strike a healthy work-life balance? Download "Why We Work, an ADP Inquiry" to learn how you can enhance the workplace experience for your employees and reap the benefits.