The Case for Small Business Owners to Offer Retirement Benefits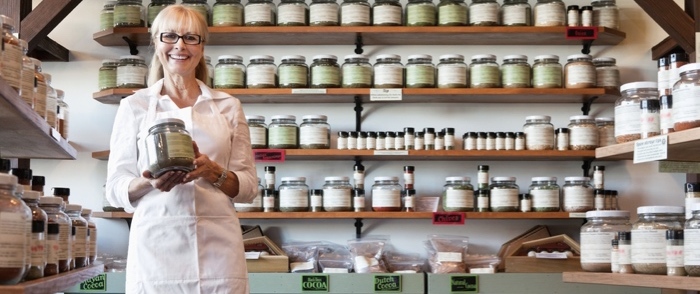 Offering retirement benefits and financial planning assistance is becoming a must, even for small business owners.

Why is it important to provide benefits to employees? Simply put, retirement benefits and financial wellness programs help keep employees feeling engaged and supported, both of which are essential components of employee retention.
While a small business owner needs to wear many hats daily, taking the time to construct a proper benefits package that goes beyond basic core offerings can be worthwhile. Let's look at the research.
Retirement Readiness Research
More than half of workers plan to retire at or beyond the age of 65, and many depend on their employers to help them take on financial challenges with additional pay and improved employee benefits, according to an ADP® study on Employee Retirement Readiness. However, 39% of survey participants who have considered postponing their retirement worry that they will not be able to meet their retirement savings goals.
The study revealed that saving for retirement was a top financial concern among workers, but many could only save a small portion of their pay. Half of all respondents put less than $5,000 away for future years. As a result, workers are delaying retirement due to lack of savings and uncertainty about their current spending, the direction of the economy and their loved ones' health.
Workers who extend their employment into their senior years out of necessity can negatively impact the health of a business, as doing so can increase healthcare costs and decrease workplace productivity. Relying on employment income into one's senior years can also be a risky plan for workers, as some may end up retiring sooner than expected due to health concerns.
Variables like the cost of healthcare and workers' current income and expenses are other factors that can delay retirement readiness. ADP's research shows that this is often the case for employees at the lower end of the compensation spectrum, as they are more likely to struggle with basic financial planning around reducing debt, meeting monthly expenses and building emergency savings. These employees may also lack the knowledge and training required to achieve financial wellness.
The research shows, however, that participants want employers to help them ensure their future financial security. About half of those surveyed indicated that boosting their investing knowledge could relieve their financial stress substantially, and 21% identified finding assistance with evaluating and reducing their costs as a critical means of reducing stress.
What You Can Do
As a trusted source of information on financial wellness, you can provide a life-changing education program for your employees.
Employees often view engaging with resources available through their employers as integral to helping them reach their long- and short-term goals. By providing access to proper benefits and financial wellness programs, employers can help participants overcome retirement planning obstacles. These programs may include education on how to manage spending, estimate future expenses and address a broad range of financial challenges.
For instance, you could provide your employees with access to advice and guidance from a professional to help them through periodic financial reviews. In turn, this can enable them to focus on their accomplishments — even the seemingly small ones. Helping your employees see their progress toward their goals can help them make sound long-term decisions.
When employees understand the benefit offerings available to them, they are naturally more likely to enroll in such programs and take full advantage of them. Therefore, try to include a range of information about your offerings in employee-facing communications. Some employees may want access to more complex investing strategies, while others may need lessons on basic topics, such as budgeting or managing student loans.
You should also consider adding Health Saving Accounts (HSAs) to your benefits package. HSAs can help your employees manage costly medical bills in the event of an emergency and prevent them from accumulating debt. Ensure that your business's retirement plan also features an automatic enrollment option, as this can make it easier for your employees to participate in a plan.
Need More Help?
Retirement is a priority for your workforce, and developing a comprehensive retirement plan that helps workers aim for their goals can yield benefits both for them and for your business. By offering retirement resources that speak to all levels of your organization, you can provide a benefit to your employees and help them spend less time stressing about their finances, help them become retirement ready and refocus on the organization's objectives.
If you need help with creating a retirement plan that is smart and effective for your business, there are resources available. For example, by implementing easy-to-use technology, you can access investment management services, open-architecture and benchmarking data to evaluate your many options. Investing in these types of solutions can help your business meet fiduciary obligations, attract the best talent and enable employees to develop better retirement savings habits.
For more information on what type of financial wellness programs may be the most impactful for your business, watch The Power of Financial Wellness [Webcast], available on demand, or download the whitepaper, here.
Only licensed representatives of ADP Broker-Dealer, Inc. (Member FINRA), an affiliate of ADP, LLC, (ADP BD) or (in the case of certain investments) ADP, LLC or, in the case of certain products, of an external broker-dealer that has executed a marketing agreement with ADP, LLC, may offer and sell ADP retirement products and services or speak to retirement plan features and/or investment options available in any ADP retirement product. Nothing in these materials is intended to be, nor should be construed as, a recommendation for a particular situation or plan. Registered representatives of ADP BD do not offer investment, tax or legal advice to individuals. Please consult with your own advisors for such advice. ADPRS2019-2019-1028-0363.