Helping Workers Reach Retirement Readiness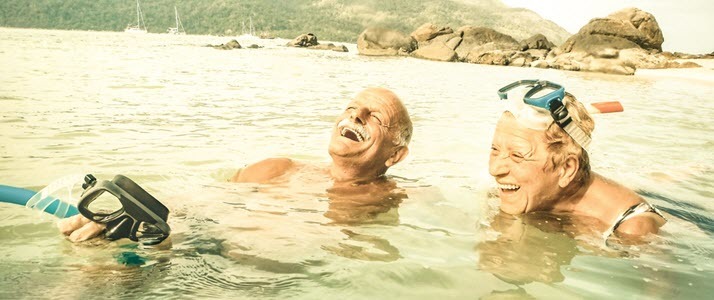 Study shows workers want employers to do more for their financial security.
A substantial number of workers plan to remain in the workforce longer, mainly due to lack of savings. They aren't saving enough, and as a consequence an alarming number plan to retire at or beyond age 65, according to recent research on participant retirement readiness conducted by Retirement Insights, LLC. Younger workers are especially at risk. The survey finds:
51 percent plan to retire at or beyond age 65
53 percent consider delaying their retirement further — or believe they are likely to retire later than planned
62 percent of workers under 35 believe a postponed retirement is likely
Employees planning to extend employment may not be using their employer financial benefits to their full potential to help them better manage their finances and improve their financial outlook.
Planning challenges
Despite planning to work longer, 39 percent still worry they will be unable to save enough. Workers are very worried about saving for the future – it's their top financial concern. Most say they understand how much they need for their retirement; however, they save little – about half put less than $5,000 away for their future needs each year.
Participants report that they are challenged in a variety of ways when planning for the future. From difficulty with defining their preferred retirement lifestyle to general uncertainty about factors like their current spending, the economy, and their health. Variables like the cost of healthcare, their current income and expenses further complicate retirement planning. With access to financial education programs, participants can overcome these obstacles to preparing for a secure future by learning to manage spending, estimating future expenses, and building savings.
Two-thirds want employer help to reach financial security
The study finds that participants want employer assistance with funding their future financial security:
56 percent believe their paycheck has the biggest impact on their financial security
36 percent would increase retirement savings if they made more money
30 percent would save more for the future if provided a more generous employer match
23 percent believe less costly health benefits would improve their financial outlook
Driving financial security
Employers play an important role in driving their employees' financial security. You can offer employer financial benefits, like retirement plans and financial wellness programs, that can help cultivate a financially sound workforce. With financial wellness programs, workers can build their financial knowledge and skills so they can make better use of their pay, control current expenses, and build future financial security. And participants seek such help -- about half of those surveyed indicated that boosting their investing knowledge would relieve financial stress substantially. Twenty-one percent also name getting assistance with evaluating their finances to find opportunities to reduce costs as a solution.
Employees' financial difficulties impact your business
Financial difficulties aren't good for your workers or your business. Employees bringing their financial stress to work can mean lost productivity, reduced engagement, and increased healthcare costs. And when workers are unable to save for retirement, they may stay in the workforce longer, which can limit advancement opportunities for other workers and increase healthcare costs for businesses. Today's workers look to their employer for their livelihood — and that increasingly includes services that provide assistance with their personal finances.
Read the complete Employee Retirement Readiness white paper to learn more.
Unless otherwise disclosed or agreed to in writing with a client, ADP, LLC and its affiliates (ADP) do not endorse or recommend specific investment companies or products, financial advisors or service providers; engage or compensate any financial advisor or firm for the provision of advice; offer financial, investment, tax or legal advice or management services; or serve in a fiduciary capacity with respect to retirement plans. Investment options are available for all "ADP Direct Products" through either ADP Broker-Dealer, Inc. (Member FINRA), an affiliate of ADP, LLC, (ADP BD) or (in the case of certain investments) ADP, LLC. Only licensed representatives of ADP BD or, in the case of certain products, of an external broker-dealer that has executed a marketing agreement with ADP, LLC, may offer and sell ADP retirement products and services or speak to retirement plan features and/or investment options available in any ADP retirement product. Nothing in these materials is intended to be, nor should be construed as, a recommendation for a particular situation or plan. Registered representatives of ADP BD do not offer investment, tax or legal advice to individuals. Please consult with your own advisors for such advice. ADPBD20190605-0799